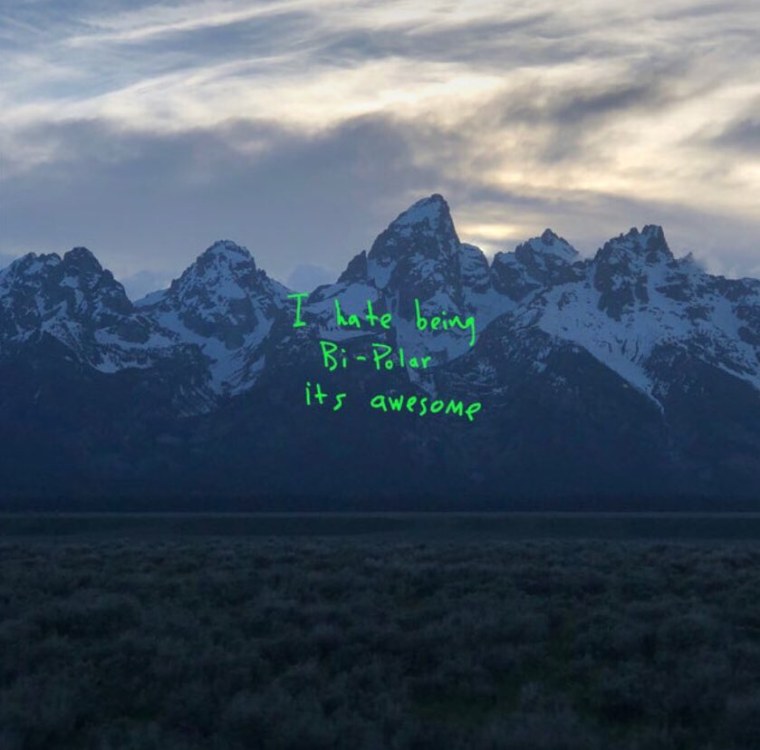 Yeezy Season is among us once again with the release of Kanye West's new studio album,ye. The follow-up to 2016's The Life Of Pablo was recorded in the rocky mountains of Wyoming and clocks in at a slender 23-minutes long over the course of just 7 songs. As per usual with a Kanye record, a vast number of collaborators were involved in crafting the music.
There are many uncredited apearances on the album including Ty Dolla $ign and Valee ("All Mine"), PARTYNEXTDOOR, Jeremih, and Ty Dolla $ign ("Wouldn't Leave"), and Kid Cudi ("No Mistakes" and "Ghost Town"). Charlie Wilson also appears on "No Mistakes" while 070 Shake and John Legend are believed to be on "Ghost Town."
Peep the full credits for the album, via Tidal and Spin, below.
1. "I Thought About Killing You"
Producer: Kanye West, Mike Dean
Lyrics and composition: Kanye West, Benny Blanco, Francis & The Lights, Mike Dean
2. "Yikes"
Producer: Kanye West, Mike Dean
Lyrics and composition: Kanye West, Mike Dean, Ayub Ogada, James Mbarack Achieng
3. "All Mine" feat. Valee & Ty Dolla $ign
Producer: Kanye West
Lyrics and composition: Kanye West, Mike Dean, Francis & The Lights
4. "Wouldn't Leave" feat. PARTYNEXTDOOR, Jeremih & Ty Dolla $ign
Producer: Kanye West
Lyrics and composition: Kanye West, Mike Dean, Reverend W. A. Donaldson
5. "No Mistakes" feat. Kid Cudi and Charlie Wilson
Producer: Kanye West, Che Pope, Mike Dean
Sample: "Hey Young World" by Slick Rick
Additional songwriting: Che Pope, Edwin Hawkins
Lyrics and composition: Kanye West, Ricky Walters, Mike Dean, Che Pope, Edwin Hawkins
6. "Ghost Town" feat. John Legend, 070 Shake & Kid Cudi
Producer: Kanye West, Francis & The Lights, Benny Blanco, Mike Dean
Lyrics and composition: Kanye West, Trade Martin, Mike Dean
7. "Violent Crimes" feat. Ty Dolla $ign, 070 Shake, and Nicki Minaj
Producer: Kanye West
Lyrics and composition: Kanye West