Octavian found his sound, and U.K. rap is better for it
His gritty party jams are for anyone who's ever gone through it.
In 2012, while London was getting into the Olympic spirit, Octavian Godji was busy looking for a place to lay his head at night. "I was homeless, man," he says, explaining that he was kicked out at 15 when friction with his mother hit a breaking point. "No job, not even a pound. I had nothing in my pocket. I did everything that I had to at the time, like sell drugs." As the landscape of the city shifted around him, Octavian decided to buckle down and focus on music. "I figured had all this experience, so I might as well just do it," he remembers. "I don't have anything to lose. What am I going to do, go to prison or die?"
We're at Red Bull Studios in London Bridge, a few miles from where Octavian grew up. On a break from recording, the 22-year-old tells me that he's just nailed a sound that he'd been trying to perfect for months — a fusion of of house, rap, and drill. Blending styles is not a new practice for the Lille, France-born Angolan rapper, whose breakout songs, "Party Here" and "Hands," have helped position him as one of the more promising voices in British underground music. Those tracks combine vibrant rhythms with auto-tuned sing-rapping and unorthodox rhyming patterns; Octavian's personality — confident, introspective — shines on both. "People have been telling me that my stuff's different, but they haven't even heard different yet," he says.
As a young child, Octavian moved from France to Camberwell in south London with his single mother. He started classes at the famous BRIT School at 14, not long before he was kicked out of his mother's. He doesn't dwell on his school days; he says that despite giving him space to work on his technical skills, it stifled his creativity. "BRIT taught me that anything was possible," he says of the school, which counts Amy Winehouse and King Krule as alumni. "That's the only thing I really took away from it. It's possible to do the thing that everyone expects you not to do, and people from BRIT blew up because they had that same mentality when they left," he explains.
Still, Octavian's music is indisputably informed by the popular sounds of his late-millenial youth. When he was in his early teens, Chief Keef and the late Fredo Santana put Chicago drill on the world map. Then there was Drake, whose dexterity with both singing and rapping is a touchstone for Octavian's own gripping, melodic party jams. "I didn't know how to sing before," he says. "I had this raspy voice, but I wanted to sing. I wanted to make songs that sounded soothing to the ear."

"People have been telling me that my stuff's different, but they haven't even heard different yet."
More than anything, though, Octavian says that his inspiration comes from that first feeling he gets when he hears a beat-drop or melody. It is those unadulterated, primal emotions that he attempts to tap into when creating his own art. "When I was younger I used to go to house raves a lot, and I loved the scene and how populated it was," Octavian says, sipping water. "People wanna dance, I wanna dance. The grime scene is about speaking to the people, So why don't you do that as well as making people dance?" He is also drawn to atmospheric "Bon Iver-type stuff," he says. "For me it's about using those experiences and finding that one sound that'll relate to everyone."
Octavian recognizes that creating relatable songs goes deeper than the beat, or how a song actually sounds; you have to have a message that resonates, too. "You're gonna blow, it's just timing," he raps to himself on "Party Here," a fragmented-sounding earworm that he recorded at a friend's house in 2017. The song, which was inspired by his time on the streets, by the lonely nights when the cold was fierce and his stomach rumbled, is ultimately a testament to friendship and survival. "I wanted people to feel how I felt at the time," he says. "I didn't know I was going to blow, but I really wanted it. I didn't know how people would feel [about it], but I knew that this was my whole life in one song."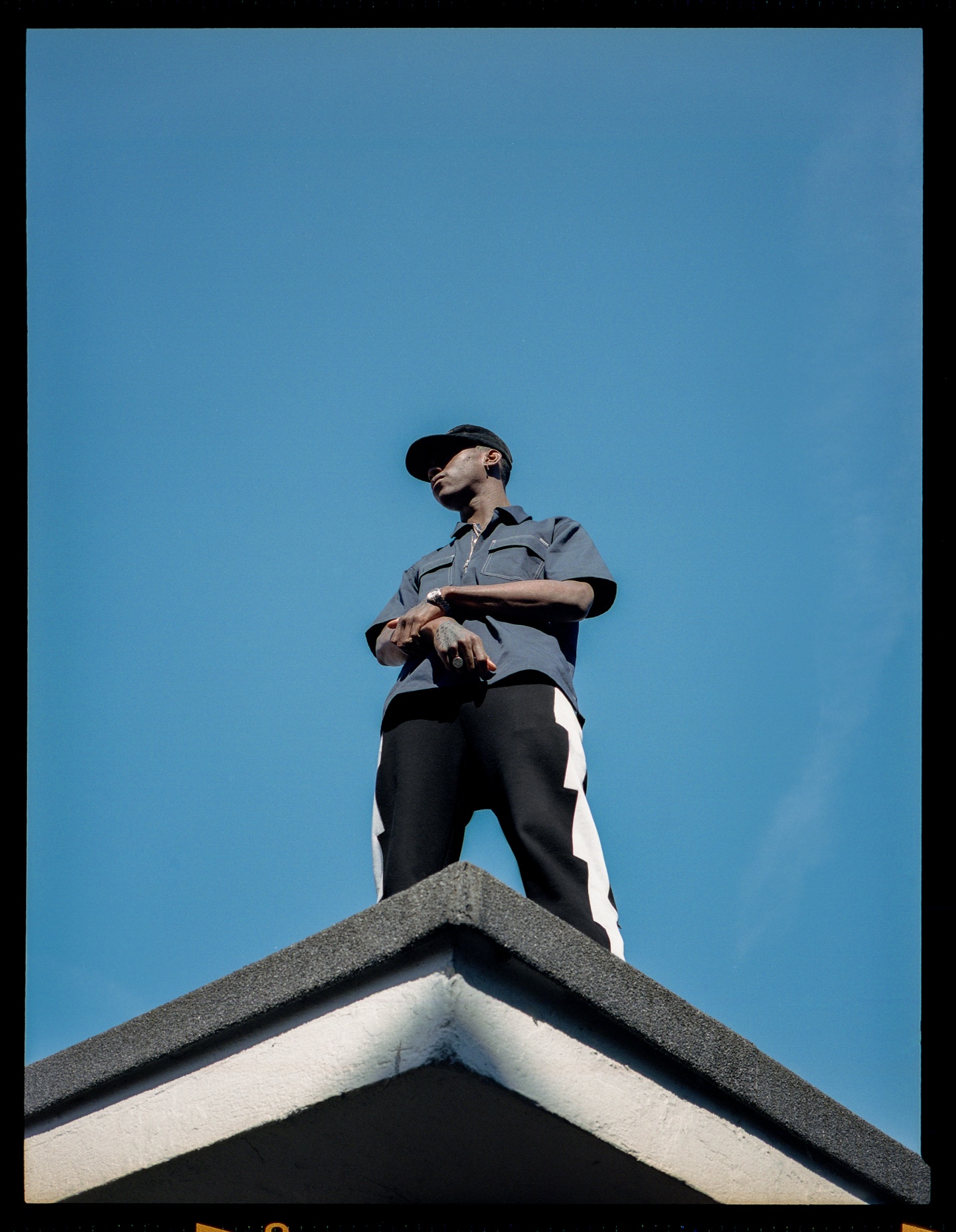 By the time Drake quoted a line from "Party Here" on his Instagram in January, the song had already become a favorite among U.K. rap fans, clicking with the sorts of listeners looking for an MC who was able to curtail the current "afroswing" trend with a style that felt fresh. When we meet, Octavian still seems unfazed by the cosign from one of the biggest artists in the world. "Over the past few months I've just been working, man," he says, "trying to find that sound."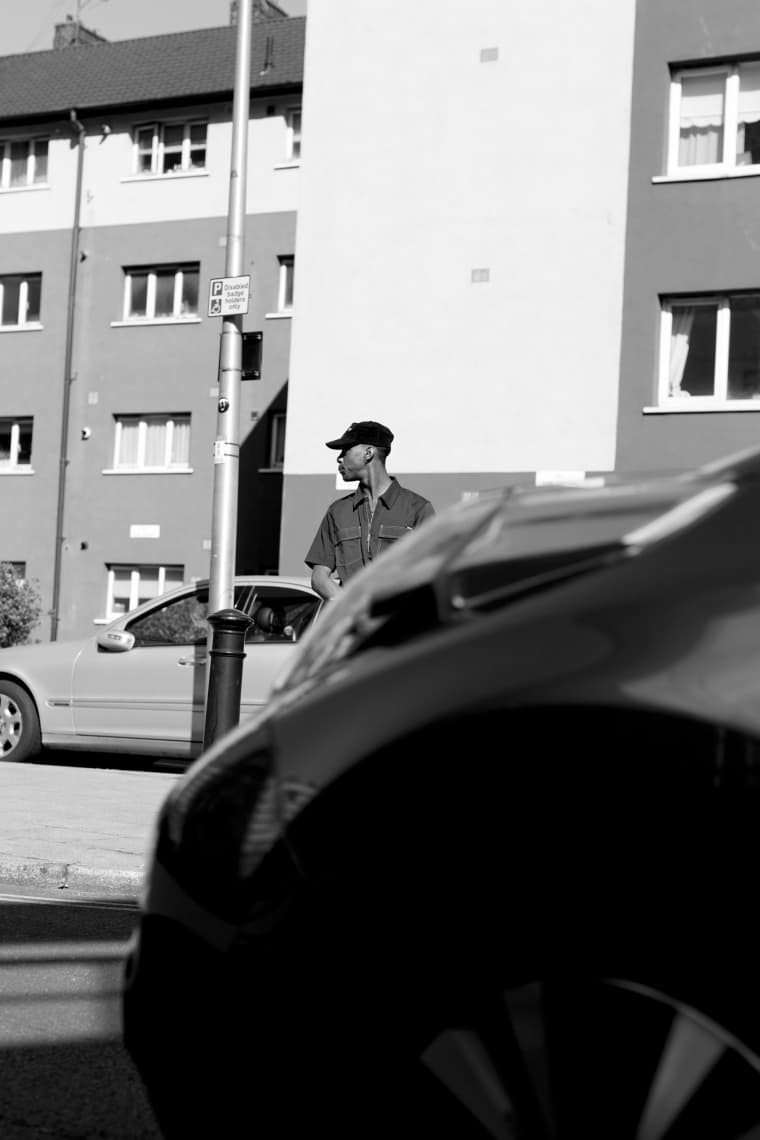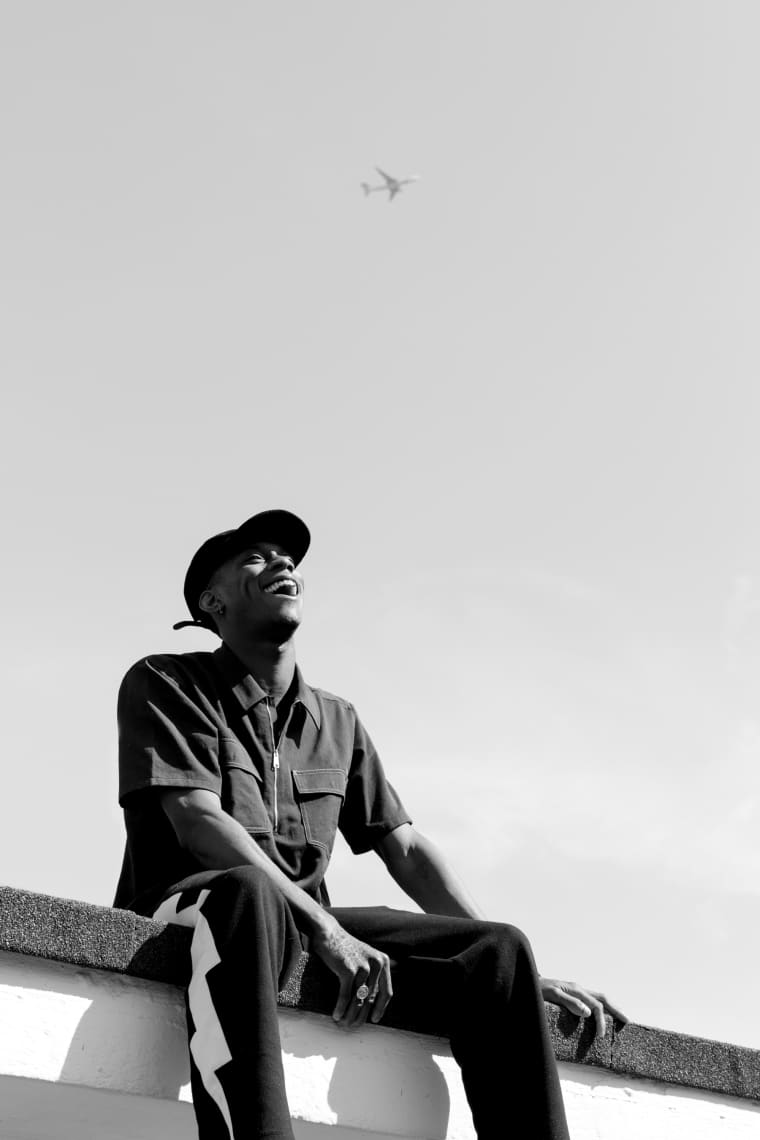 During our interview, I notice that Octavian mentions freedom a number of times. "You're free when you are yourself," he tells me. "I've always been inspired by what's out there, but I can only use my own voice and style — that's how you lead people." Now that he's signed to independent label Black Butter and has an East London apartment of of his own, it feels like he's finally begun carving out spaces that afford him that freedom. "I used to walk past this place everyday thinking, 'one day,'" he says, looking around the studio. "Now I'm here."
Three months ago, Octavian visited his mother for the first time since he moved out. "She's one of those parents that doesn't believe in the music thing, really, so to see me where I am now had her in disbelief," he tells me. "She bugged out when she saw me. To see me blow was a mad ting for her."
Watch Octavian's new "Little" video: