Queen Key is Chicago's hilarious new rap star
Her world runs on mischief, girl power, and uncontrollable laughter.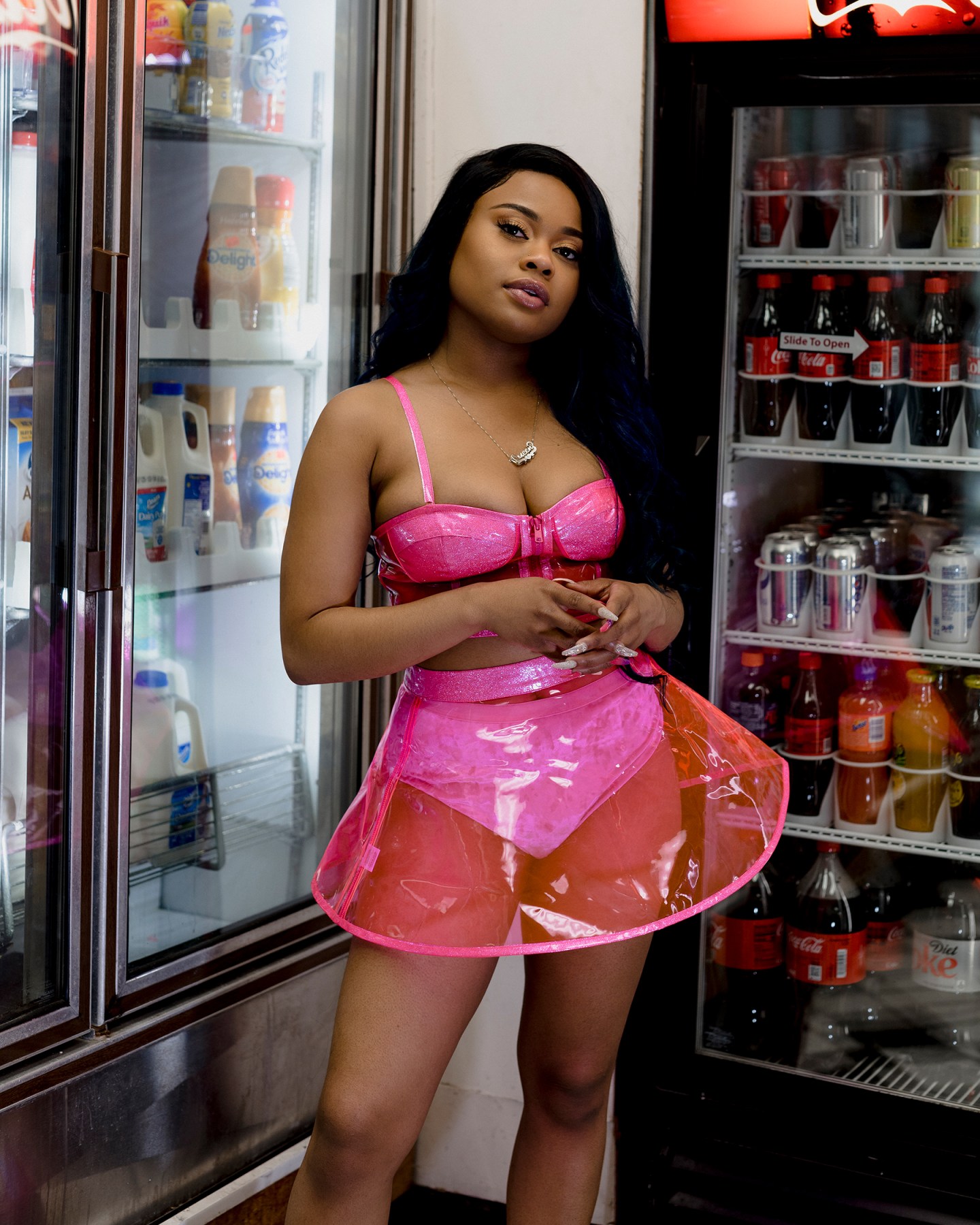 Have you ever watched someone type a drawn-out "lmaooooo" with a completely straight face? Queen Key is the opposite of that person. From the moment she arrives at the giant recording studio near Chicago's Chinatown in adidas slides, a Rugrats t-shirt, and a duffel bag hand-painted to say "FASHION MISFITS," the 21-year-old rapper does not stop laughing — not a polite giggle, but a deep, contagious cackle from the soul. The habit has gotten her fired from jobs; she lasted less than two days working at the American Girl store before getting sent home for laughing at a co-worker. ("For one, I wasn't even laughing all in her face," she says in self-defense. "I literally almost had a heart attack holding it in!") You can even hear her cracking up at her own punchlines throughout her three tough, bratty mixtapes. "I'll be doing my ad libs and just end up laughing like a motherfucker," she says. "Cause when I'm recording, half the time I don't even realize what I say is that funny — but when I hear that shit back, I be dead!"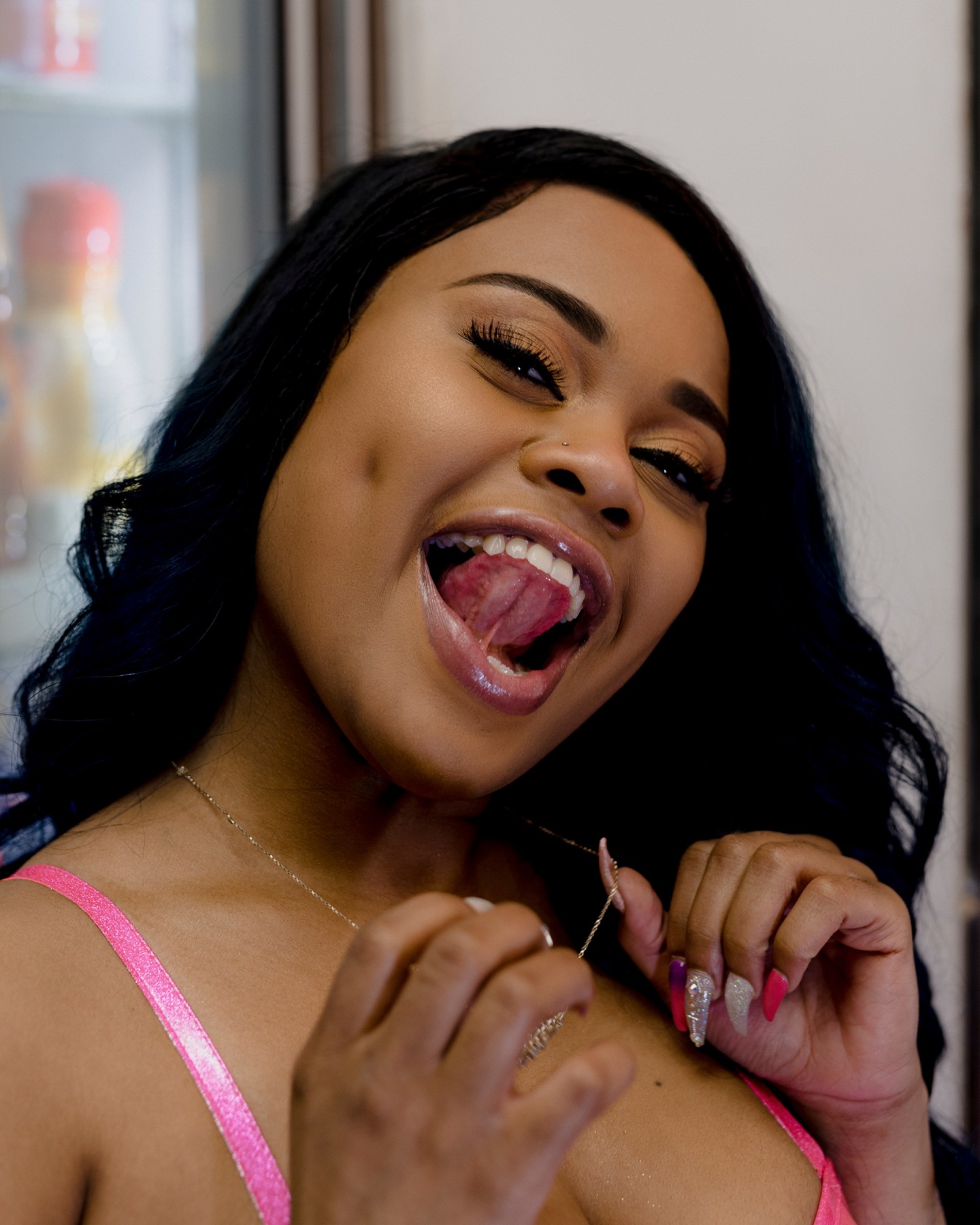 As a kid growing up all over the south suburbs of Chicago and parts of Indiana, Queen — born Ke'Asha McClure — told everyone she was going to be famous. Around age 7, she made her first mixtape using a tape deck, recordings from the radio, and a keyboard around age seven. A few years later, she was rapping as her first alias, Baby Niko, whose origin she shrieks with laughter describing. "My momma had a friend named Miko. She didn't have no kids, and she had raw-ass sunglasses. So I think I ended up thinking her name was Niko…" Queen explains, trailing off into hysteria. She'd become Queen Key by 2015, around the same time she started taking rap seriously as a career path. "I started calling myself Queen in high school, but then I thought, it can't just be plain Queen, 'cause I think that's a band or something?" she remembers, sparking her second blunt of the afternoon.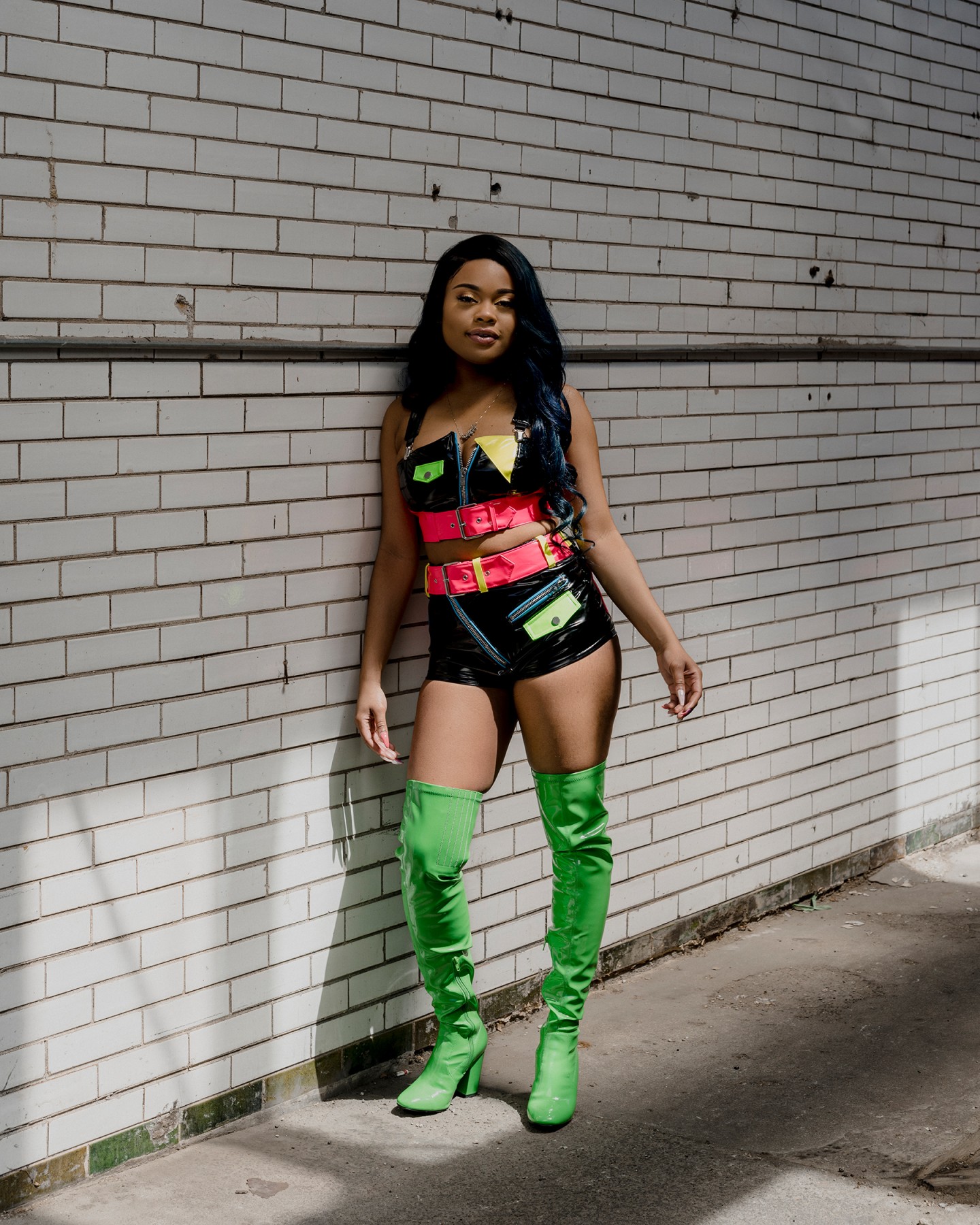 "I started calling myself Queen in high school, but then I thought, it can't just be plain Queen, 'cause I think that's a band or something?"
Her big break also happened to be one of the first three songs she ever recorded as Queen Key: "Baked As A Pie," a stoner anthem loaded with Juicy J "Yea, hoe!" samples, had an energy that brought me back to drill's early 2010s glory days (only her take had way more lyrics about face-sitting). In the two and a half years since, her flow has only grown sharper — and funnier, too. "If a nigga got a problem, he can suck his own dick!" she chants on last year's minimalist banger, "My Way," after rapping about leaving her pizza in the oven too long. "How do I tell this bitch I wanna fuck her husband?" she wonders out loud in a recent bass-heavy snippet posted to Twitter. Hearing her rap, you immediately get the sense that Queen would be a blast to hang out with, even if she's way too cool for you; in real life, she lives up to that image and then some. At one point in our conversation, she reaches deep into her duffel bag and emerges with a box of Lunchables in her bedazzled claws. "Girl, I used to like Lunchables so much, I would make my own homemade version," she says, delicately stacking a turkey slice on a cracker.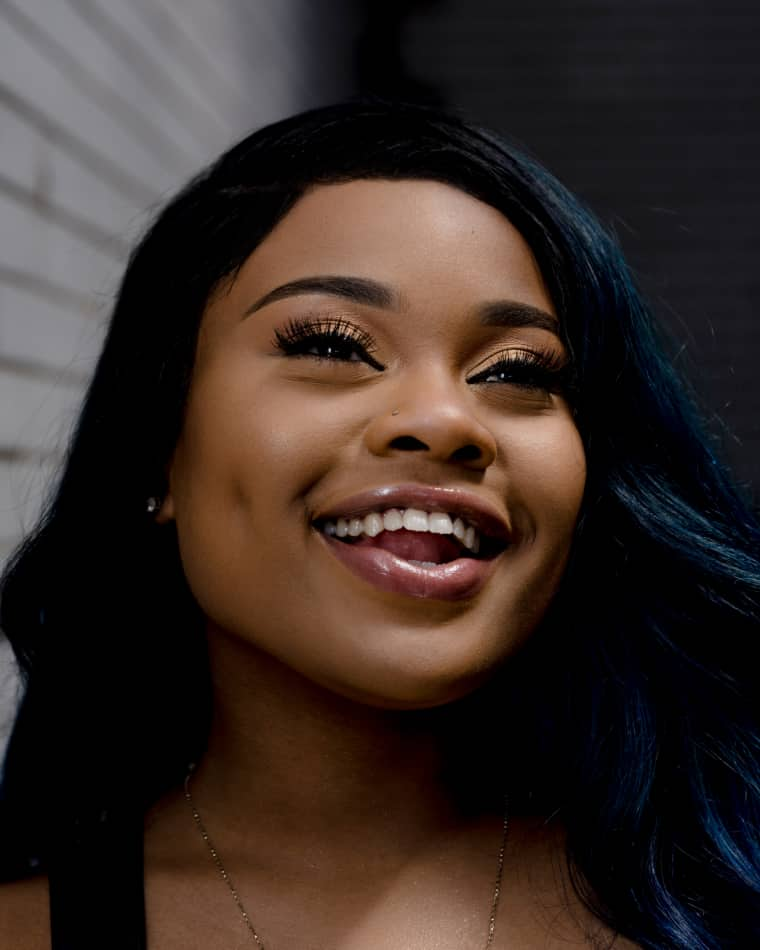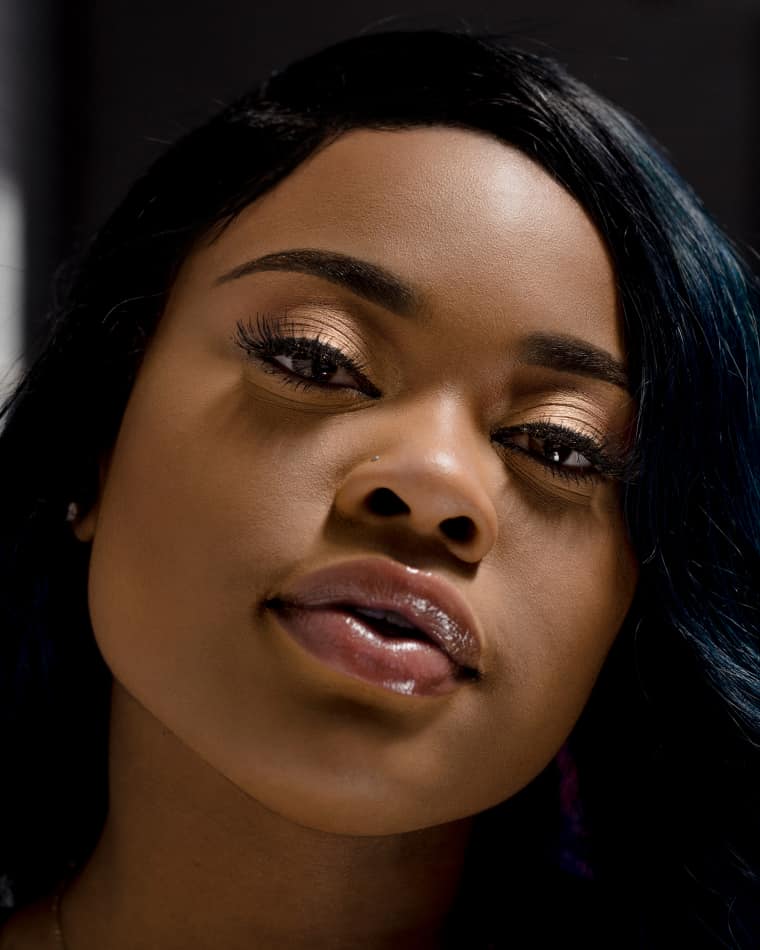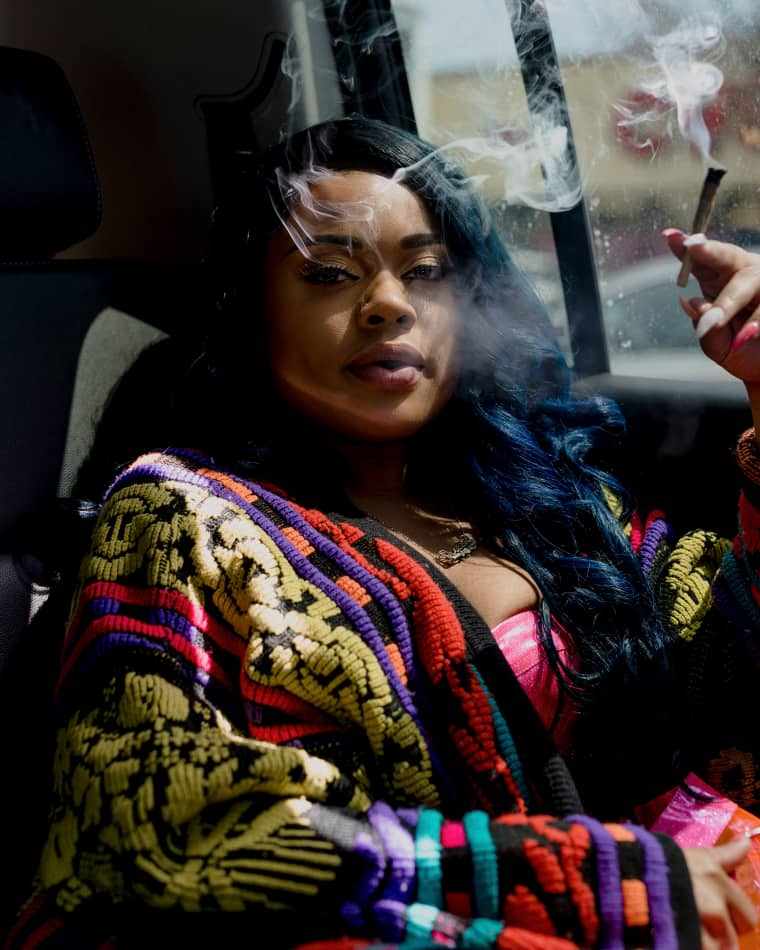 But where prime-era drill videos usually showed us a living room full of dudes, Queen's world revolves emphatically around women. Spend half an hour on her YouTube and you can count the number of men you see on a single hand (one of them, in the video for Queen's remix of fellow Chicagoan FBG Duck's "Slide," is an unusually bashful-looking Chance the Rapper, who appears well aware he is getting out-charisma'd). She arrives at our interview flanked by a posse of impossibly cool-looking girls, one of whom is wearing a GHE20G0TH1K tee that reads "PLAY WITH MY PUSSY." When one of the only men in the room asks the name of a Trina song blaring through the speakers, the crew is aghast: "You never heard this?!"
Queen's rise coincides with a cool moment in Chicago rap; while artists were pigeonholed into broader movements just a few years ago, these days the city's most compelling artists shine unmistakably as individuals. For now, she is occupying a lane all her own — a space fueled by mischief, cleverness, and girl power. When I ask about her new tape, Queen grins deviously, dimples flashing."Well, it's called Eat My Pussy," she says gleefully. "The project been in the works, but I just wasn't sure on the title. But a couple months ago I tweeted "Eat My Pussy the mixtape, dropping 2018"; I honestly don't know what the hell made me say that! But then I was like, you know what? I should really do that. Because I feel like I'm the perfect candidate." Followed, naturally, by uncontrollable laughter.