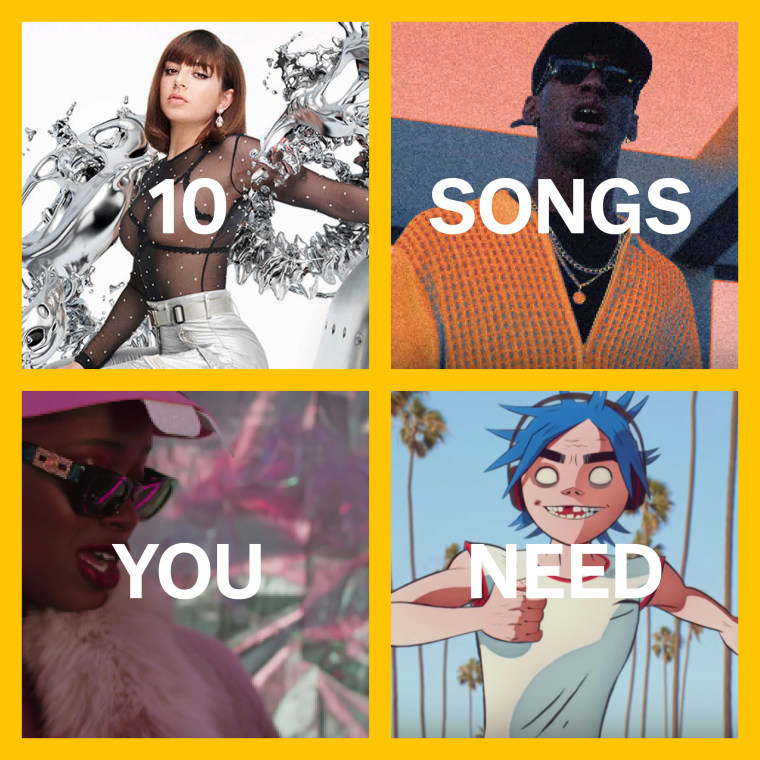 Each week The FADER staff rounds up the songs we can't stop playing. Here they are, in no particular order.

Subscribe to Songs You Need In Your Life on Apple Music and Spotify

Charli XCX, "5 In The Morning"
"5 In The Morning" is Charli XCX's venture into the deliriously catchy pop-rap realm, complete with auto-tuned bars and "blah blah blah" ad libs.
Tierra Whack, "Hungry Hippo"
Tierra Whack's "Hungry Hippo" puts a tantalizing and grown-up spin on the titular Hasbro classic on this minute-long standout from Whack World.
Yhung T.O., "Hennessy Nights"
Yhung T.O. tackles heart-heavy subjects over an enthusiastic-feeling '80s beat on this YouTube-only loosie. "Like, will I make it to 20? Or end up dead or in prison?" he wonders.
MNEK ft. Hailee Steinfeld, "Colour"
MNEK and Hailee Steinfeld just teamed up for "Colour," a bubbly, sunshine-filled bop that brings only good vibes and positivity. Happy #pride month!
Octavian, "Little"
I'm charmed by the way Octavian characterizes his swift ascent in the U.K. rap scene on this smooth new track: "I got big I used to be little / My belly full now I got that milk."
Gorillaz, "Humility"
2D is seen rollerblading along some west-coast boardwalk in the "Humility" video, further proof that the groovy track is designed to soundtrack any and all outdoor shenanigans.
Queen Key, "Tell"
Chicago's Queen Key delivers quick-wit and hilarious one-liners on "Tell," a standout from Eat My Pussy. "How do I tell this bitch that I wanna fuck her husband?" goes one instantly iconic line.
Dorian Electra, "Career Boy"
Dorian Electra's "Career Boy" is a slick pop track about being chained to the oppressive and exhilarating sides of capitalistic productivity. One for all the workaholics out there!