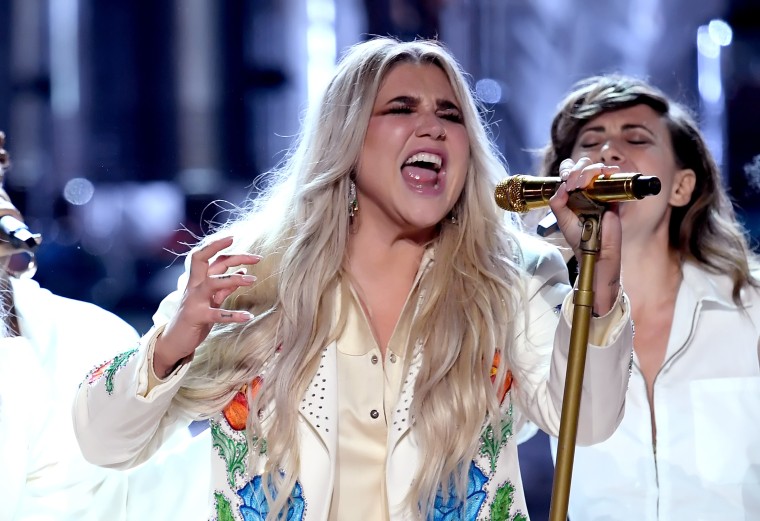 New details have emerged regarding Kesha and Dr. Luke's ongoing sexual abuse allegation/defamation case. The two have been locked in a legal battle since 2014, after Kesha initially accused Luke — real name Lukasz Gottwald — of sexual, and mental abuse, to which Gottwald counter-sued over defamation charges. In the summer of 2017, Gottwald issued a subpoena to Lady Gaga, after it was reported that Kesha confided in the pop star over the case in a series of texts.
On Wednesday, The Blast and People reported that court documents revealing the contents of the text messages have been obtained. In the previously sealed messages, Kesha alleges to Gaga that Luke had raped another female artist, now revealed to be Katy Perry.
FADER has reached out to reps of Lady Gaga and Katy Perry for comment. A rep for Kesha declined to comment.
Read a statement from a document signed by Gottwald's team below.
For the purpose of furthering her malicious plan to destroy [Dr. Luke, Kasz Money, Inc., and Prescription Songs, LLC's] reputation and blacklist them from the music industry, Defendant also repeated her false statements that she had been drugged and raped by Gottwald to other artists. In addition, she also spread a knowingly false and wholly defamatory accusation that Gottwald had raped another female recording artist:
On February 26, 2016, Defendant sent a text message to Stefani Germanotta p/k/a Lady Gaga which repeated Defendant's false claim that Gottwald had raped her. In this text message, Defendant also falsely asserted that Gottwald had also raped Kathryn Hudson p/k/a Katy Perry. Following this text message conversation, and with Defendant's encouragement, Ms. Germanotta spread negative messages about Gottwald in the press and on social media.
For example, in February 2016, Ms. Germanotta posted multiple articles discussing Defendant's defamatory statements on her Twitter page. Subsequently, in March 2016, Defendant and Ms. Germanotta coordinated to post graphics on their Twitter and Instagram pages (which were created by Ms. Germanotta) that referred to Defendant's claims of sexual assault by Gottwald.