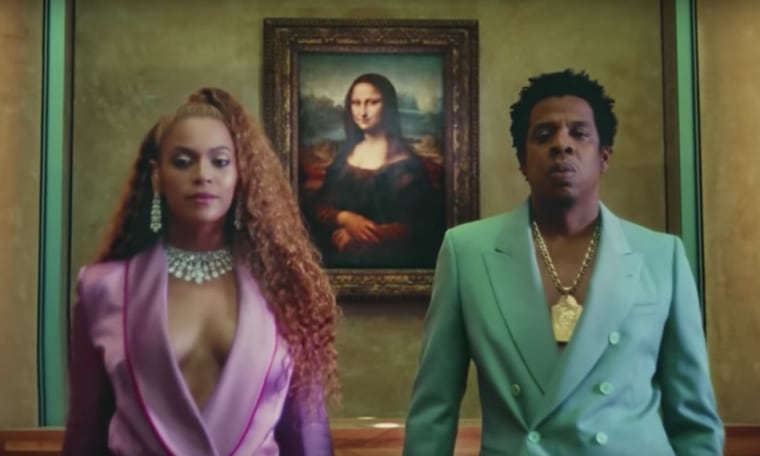 When Beyoncé and JAY-Z dropped their joint album on Saturday they also put out a music video for lead track "Apes**t." The video, filmed inside the Louvre in Paris, sees The Carters posing in front of many of the museum's exhibits, including the Mona Lisa and work by Marie-Guillemine Benoist and Jacques Louis David.
Reached for comment by The FADER, a spokesperson for the museum confirmed that the idea of shooting a video there was raised by Bey and JAY-Z just last month.
"Beyoncé and JAY-Z visited the Louvre 4 times in the last 10 years," the statement reads. "During their last visit in May 2018, they explained their idea of filming. The deadlines were very tight but the Louvre was quickly convinced because the synopsis showed a real attachment to the museum and its beloved artworks."
Everything Is Love, initially released exclusively through Tidal, is now streaming on Spotify and Apple Music. Check out the album's full credits here.