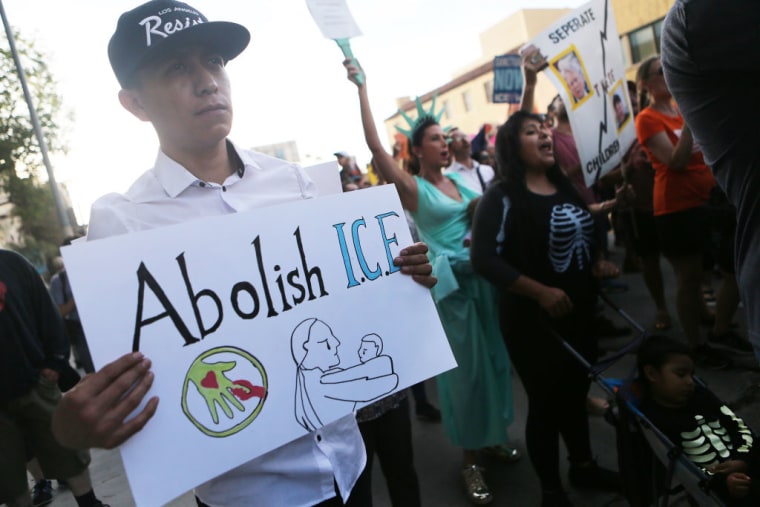 The Trump Administration's new policy of separating undocumented parents and children who attempt to enter the United States illegally has prompted outrage and condemnation across the world. More than 2,700 families have been split up thanks to Attorney General Jeff Sessions, who announced in May that the government would begin criminally prosecuting every person who does not enter through an authorized port of entry, even asylum seekers.
The outrage is both on time and overdue, with 40,000 immigrant adults and children currently detained. Sessions and Trump hope that the policy will discourage prospective undocumented immigrants. While the new rules are distinctly brutal, the idea of deterring migrants from other countries has been a bipartisan endeavor, from 2016 presidential candidate Hillary Clinton to President Barack Obama, whose immigration legacy is far from perfect.
However, there has been an unprecedented surge of media interest thanks to stark audio and video footage of the facilities housing the children. America's history of internment camps and the white nationalism that has helped shape the Trump administration's policy and public persona are both in the spotlight.
But as helpless as one might feel at the sight of a child away from her parents in a cage, there are things we all can do.
Donate your time and money to legal organizations helping affected immigrants
Join the national day of action on June 30
Ask your representatives to support the Keep Families Together Act
The successful fight against Trumpcare showed that deadly Republican legislation could be defeated even when the party controls all three branches of government. With midterms approaching and Democrats in a position to make gains, Republican members of congress will be sensitive to overwhelming public pressure and moral outrage.
Find the phone numbers for your representatives here, contact them and ask them to support the Keep Families Together Act. It's a bill authored by Senator Dianne Feinstein of California that would prohibit children from being taken from their parents at the border except in clearly defined cases of abuse or trafficking.