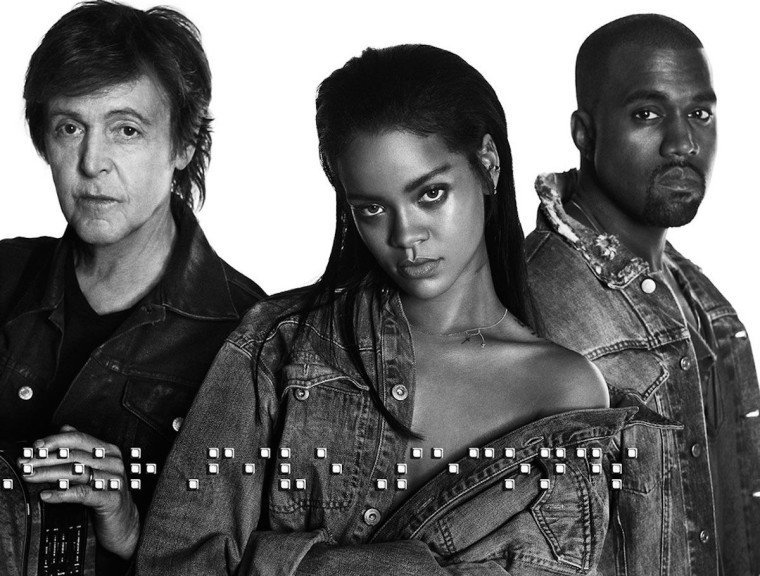 Paul McCartney gave a rare interview to DIY this week as he prepares to release two new songs ahead of his next solo album. The Beatles icon spoke to the British magazine about a number of subjects, including his work with Kanye West and Rihanna on 2015's "FourFiveSeconds."
McCartney expressed surprise at the sporadic nature of Kanye's work in the studio. "With him, it was much more made up as we went along," he said. "So much so that I didn't even realise that I was making songs."
"I was tootling around on guitar, and Kanye spent a lot of time just looking at pictures of Kim [Kardashian] on his computer. I'm thinking, are we ever gonna get around to writing?! But it turns out he was writing. That's his muse."
McCartney will reportedly release an album this fall via Capitol Records. McCartney's last release, NEW, his 16th solo studio album, came in 2013.