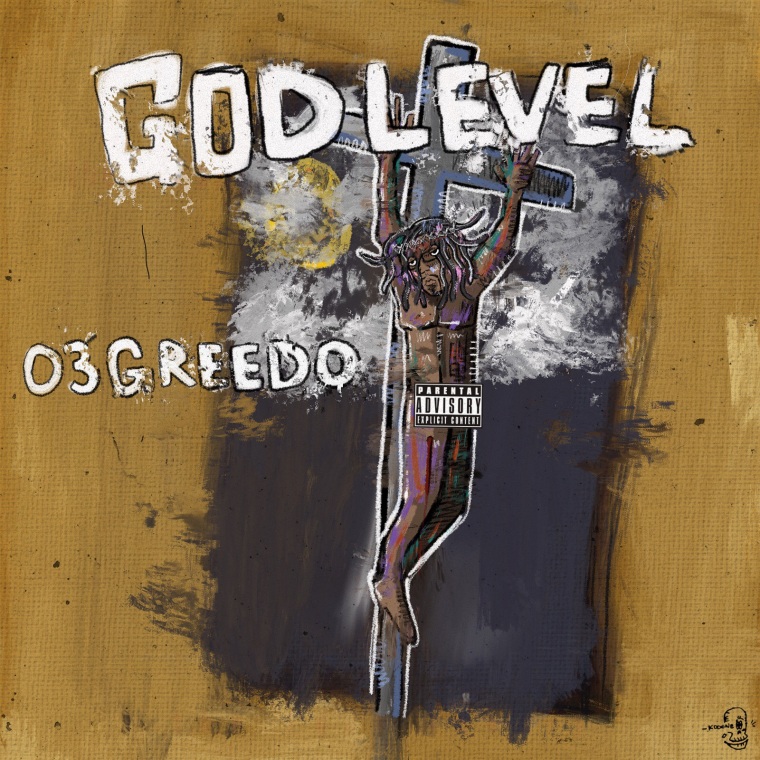 In the past year, 03 Greedo rose from neighborhood favorite to budding star, mesmerizing listeners with his off-kilter melodies and tireless output. But all the while, the Watts native was battling legal trouble, stemming back to 2016 arrest on drug and gun possession in Texas; On Wednesday, he'll turn himself in to serve a 20-year sentence after being sentenced in April.
In his music, Greedo often raps candidly about homelessness, addiction, and the risks he had to take to provide for his family before his rap career took off. The same is true on his new album God Level but, more than just encapsulating his own life, the 27-song project captures where he comes from. There's a West Coast summer anthem with SOB X RBE's Yhung T.O, somber love songs produced by Kenny Beats, and slumping turf hymns. "God Level will change music forever. I'm the culture God," Greedo said over email. "This is what California really sounds, looks, and feels like."
Listen to God Level below.