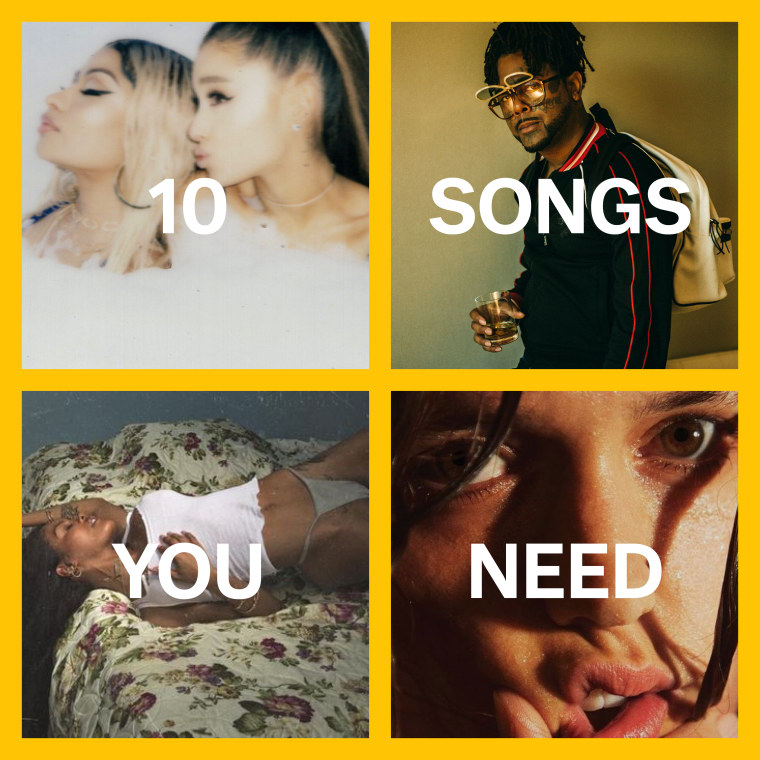 Each week The FADER staff rounds up the songs we can't stop playing. Here they are, in no particular order.

Subscribe to Songs You Need In Your Life on Apple Music and Spotify

Ariana Grande ft. Nicki Minaj, "The Light Is Coming"
Ariana Grande and Nicki Minaj want you to know that the light is coming to give back everything the darkness stole. Take one listen to this bleep-bloopy Pharrell-produced banger to never forget again.
Teyana Taylor, "WTP"
Teyana Taylor delivers a captivating ballroom anthem in "WTP," featuring her smokey vocals over encouraging "work this pussy" ad-libs by Mykki Blanco.
Saintseneca, "Frostbiter"
There is an untamed charm in the way Ohio folk-rock band Saintseneca's latest alternates between wailing chorus and the lead singer's warbling, storybook verses.
Wet, "You're Not Wrong"
The happy, doo-wop-style piano that runs throughout Wet's Rostam-produced new single makes listening feel like opening a jar of sunshine.
Maleek Berry, "Gimme Life"
British-Nigerian artist Maleek Berry's latest is warm and upbeat afropop that works as a versatile day-to-night bop.
Nate B. ft. Cece, "Devil Girl"
Brooklyn singer Nate B.'s latest with fellow singer Cece is all sultry vocals and trembling guitar, together melting like warm honey on the skin.
Cher, Andy Garcia, "Fernando"
Cher and Andy Garcia cover Abba? Obviously, you need this.