Serious question: where are all the girl groups?
Boy bands can score chart-topping albums in 2018. Is there still room for the girl group in the contemporary landscape?
Last month, the Korean boy band BTS launched their new album, Love Yourself: Tear, to the top of the Billboard 200. They are the first K-pop group in history to crown the chart, a feat accomplished in no small part thanks to the devotion of their fans, known collectively as "the ARMY." That a Korean group has topped the American albums chart with the equivalent of 135,000 sales in its first week may point to K-pop's long-simmering influence on Anglophone popular music. Artists like Nicki Minaj, Carly Rae Jepsen, and Justin Bieber have embraced the genre's futuristic sheen in their production styles, in some ways priming North American audiences for an intercontinental crossover hit. But BTS's arrival in the States also indicates another trend among music consumers: boy bands can score hit albums in 2018.
So where are the girl groups? Where are the pop vocal acts comprising three or more women, each with a signature singing style and a talent for relatable hooks?
The disparity between all-male pop groups and all-female ones dates back decades. The early 1960s abounded with influential girl groups like The Ronettes and The Marvelettes, yet none has endured so vividly in the cultural imagination as The Beatles, who, with the help of a savvy marketing team, effectively broke ground as pop music's first boy band. In addition to projecting a boyish sex appeal, each member had a distinct personality and voice, making it easy for young fans to align themselves with a favorite. The fans, as the band's 1964 Ed Sullivan performance showed, were rabid, and Beatlemania still remains the standard to which fan devotion is held. When BTS spoke with Ellen Degeneres for the first time last fall, she commented on how the group was greeted by their fans at the airport: "When they got to LAX, it was like the Beatles were here."
BTS, with their distinguishing nicknames, hairstyles, and personalities, model a dynamic homosociality in the same mold set by The Beatles over fifty years ago. Like the now-hibernating U.K. group One Direction, they present an array of types from which young fans can choose a favorite member. When a straight or bi teen girl undergoes the process of finding out what kind of boy she finds most attractive — a clean-cut beach blond like Niall Horan or a tattooed enigma like Zayn — she also begins to construct her own personality. Boy band fandom has served as an easily accessible identity-building exercise among teen girls for decades. There is no equivalent for straight teen boys, who may identify with male musicians but are not expected or encouraged to empathize with women in any way. Girls experience attraction and affinity simultaneously, while boys are conditioned to differentiate themselves from the objects of their attraction: It's good to like girls, but not to be like them.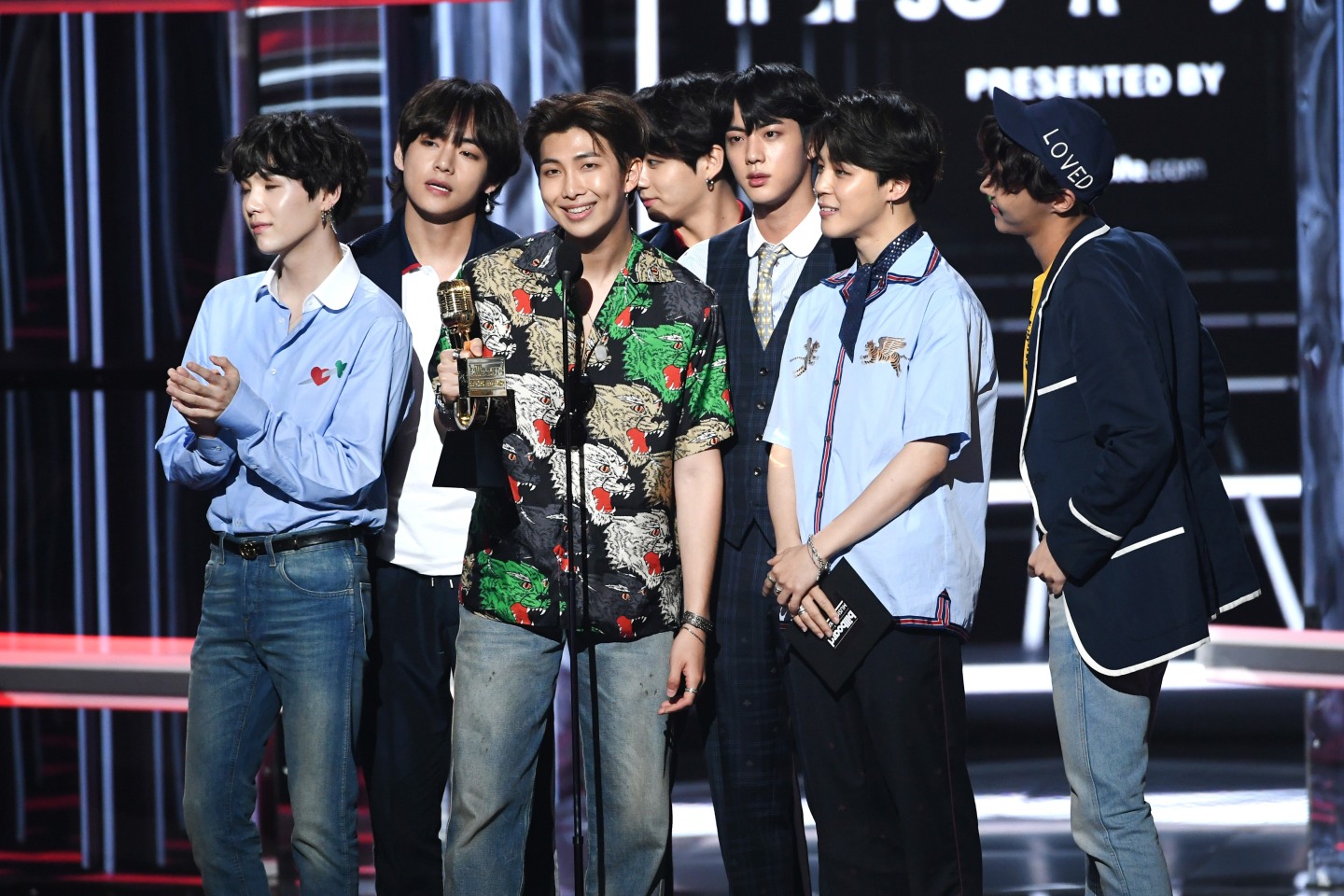 At the turn of the millennium, girl groups and boy bands had nearly equal sway over American culture. Singles from the Spice Girls, TLC, and Destiny's Child brushed up against hits by Backstreet Boys, 98 Degrees, and NSYNC on the radio. With bubblegum tracks about female friendship in a world that prioritized men, '90s girl groups preached a newly accessible pop feminism. "Girl power" resonated among pre-teen and teenage girls, and it succeeded largely due to the social dynamics on display in girl groups. Each Spice Girl exhibited a branded personality in her name, her clothes, and her demeanor, while TLC's musical chemistry hinged on the compatibility of the friendship they performed for their audience. While Destiny's Child is best known now as the incubator for Beyoncé's superstardom, its thundering success at the time took root in the vocal contrasts among its members, especially the late-stage lineup with Kelly Rowland and Michelle Williams.
Though boy bands outsold girl groups in the '90s and early 2000s (NSYNC's 2000 album No Strings Attached broke the first week sales record at the time with 2.4 million copies), dynamic female relationships had a widespread appeal for young American music consumers. "With the Spice Girls, we were so individual, and we each had our own character. That was so important for people to be able to relate to us," said Emma Bunton, better known as Baby Spice, while acting as a judge on the ABC reality show Boyband last year. By watching girls interact with each other while performing hit songs, female millennials could learn to model their own friendships and forge their own personalities in relation to one another.
Over the past 20 years, girl power has subsided in favor of a more individualistic pop feminism. The posse has lost its power, and the female executive has risen in its place. Sheryl Sandberg's Lean In philosophy informs mainstream imaginings of the woman in a man's world; Wonder Woman only becomes a superhero once she leaves her Sapphic utopia to fight alongside men; and immensely powerful female singers command historic numbers on the Billboard charts, if sporadically. That first week sales record set by NSYNC in 2000 was finally broken, in 2015, by Adele with her third album, 25. Taylor Swift's Reputation sold more copies in its first week than Backstreet Boys' Millennium did. And Beyoncé, an alumna of one of the most popular girl groups in America's history, has the power to stop time with a surprise album drop, an HBO special, or a Coachella performance.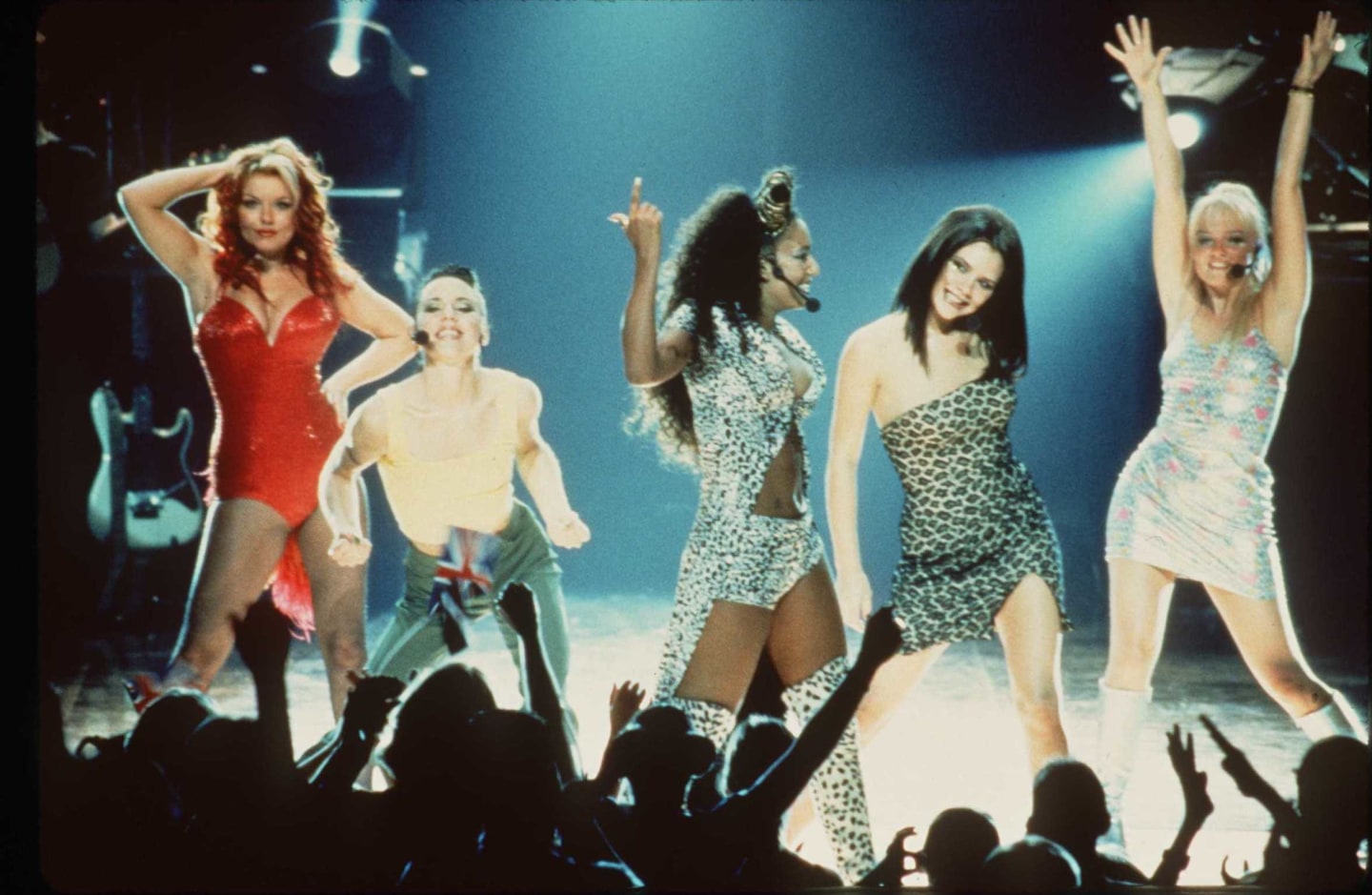 By watching girls interact with each other while performing hit songs, female millennials could learn to model their own friendships and forge their own personalities in relation to one another.
These women may model female friendship for their fans, in the form of Swift's celebrity squad or Beyoncé's Lemonade co-stars, but these affiliations tend to strengthen, rather than disperse, the celebrity of the star and the solvency of her music. A recent survey indicated that Beyoncé and Taylor Swift ranked as the most popular female artists among Generation Z girls. Girl groups, while commanding powerful fanbases of their own, seem to have fallen from the moment. Fifth Harmony remain on an indefinite hiatus following the release of their third album, while Little Mix has not released new music since 2016 (they are currently preparing to put out their fifth studio LP). Boy bands, meanwhile, linger in the spotlight. After Ed Sheeran, BTS ranked as the second most popular artist overall among female Gen Z listeners, and Migos—an all-male hip-hop group who have drawn both joking and serious comparisons to the Beatles—have shot their last two albums to No. 1 on the Billboard 200.
Though they've never breached the Top 10 on the Billboard charts, the hip-hop collective Brockhampton has attracted fans and critical attention for its subversive reclamation of the "boy band" label. Though the group's members met organically, rather than being assembled by a record executive or a reality show, Brockhampton still meets several of the criteria applied to more traditional boy bands. The group boasts multiple vocalists, and part of its appeal is watching a diverse, dynamic collective of young men interact with each other. It seems to be driven by an idealistic streak, an eagerness to prove that men can model healthy homosociality without the pressures of the record industry binding them together.
Recently, Brockhampton responded to allegations of sexual misconduct against member Ameer Vann by announcing he was no longer in the group. They canceled their remaining tour dates and may delay the release of their next album while they "regroup." The loss of a member might spell a death sentence for a conventional boy band, but for Brockhampton, such a gesture may strengthen their image as a reservoir of benign masculinity, a boy band of the people. Though boy bands have long paraded a vision of male softness, it remains exceedingly rare for any all-male band to eject a member for alleged sexual abuse — Nick Carter, for one, will continue performing with the Backstreet Boys in Las Vegas through October. Brockhampton defies convention along multiple channels, and proves that the cultural form of the boy band still has room to grow.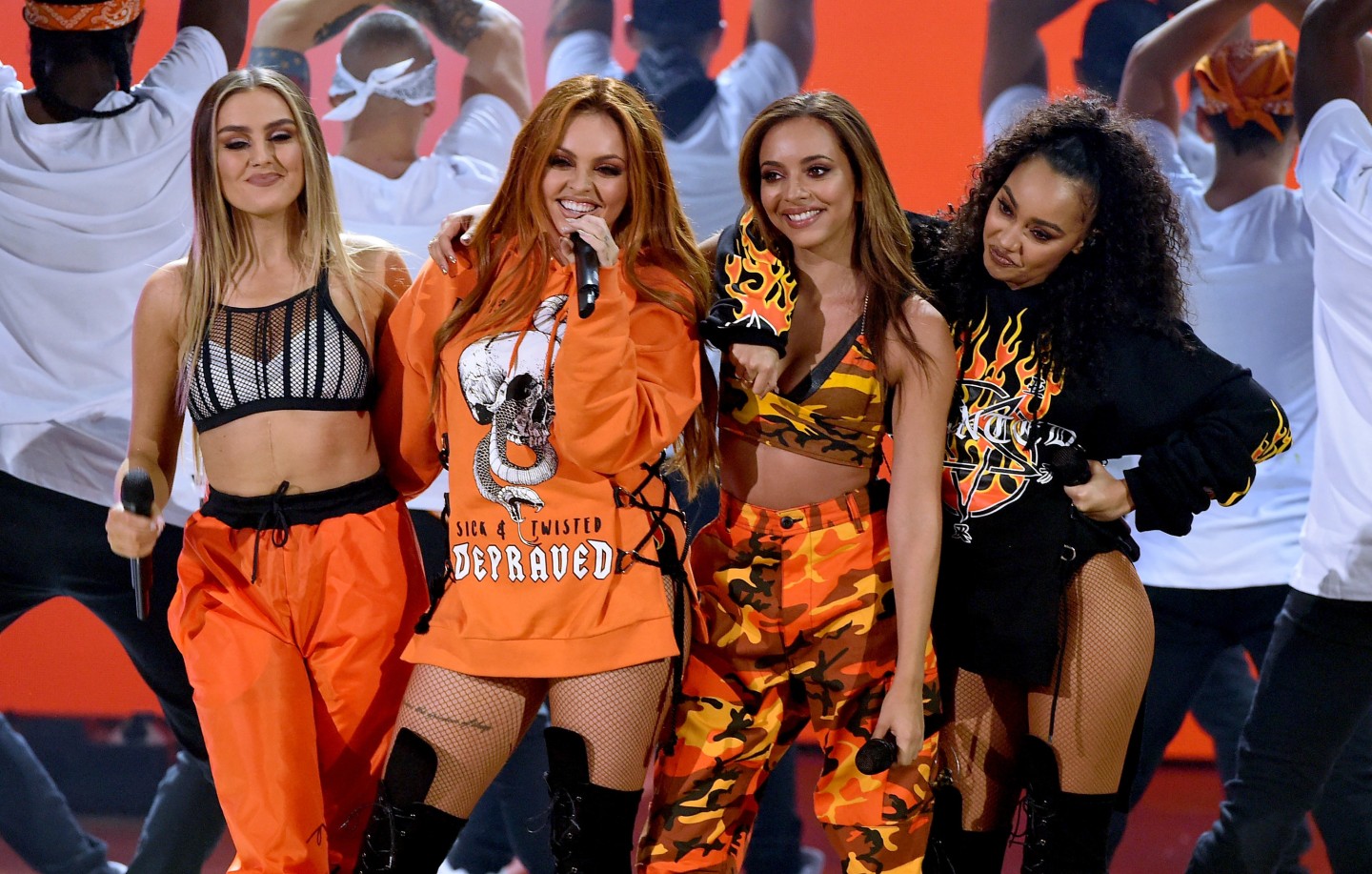 In 2018, listeners seem to flock more readily to women who are like goddesses, who sell millions of albums all on their own, than to groups of women banding together in solidarity.
But what about the girl group? In February, Little Mix's Leigh-Anne Pinnock promised "more girl power" on the group's forthcoming album. Her use of a 20-year-old rallying cry may illuminate one of the reasons behind the girl group's relative stagnation: Girl power is a relic of the '90s. In 2018, listeners seem to flock more readily to women who are like goddesses, who sell millions of albums all on their own, than to groups of women banding together in solidarity. The image of the lone, superhuman woman is a popular one, if you look at the Billboard charts and Wonder Woman's opening weekend. Describing Wonder Woman's original author in the comics, Sarah Nicole Prickett recently wrote, "His visions of female supremacy took to the limit a bad idea, that a woman can only be a person if she's not only human." It may be a bad idea, but it's a pervasive one: powerful enough to nearly sap the girl group of its cachet. Girls, after all, are only human. These days, listeners want Amazons in their earbuds.
Whether there is room for the girl group in the contemporary neoliberal imagination remains to be seen. Non-male bands command attention in more niche genres such as indie rock, where groups like Camp Cope and Cayetana challenge the patriarchal vision of the rock stage as a male domain. The sound of female camaraderie remains a powerful one for certain audiences, yet it remains a challenge for groups of women to attain mainstream sway. If girl groups are to see a resurgence, they'll have to prove to the market what we already know to be true: female friendship is worth looking at.