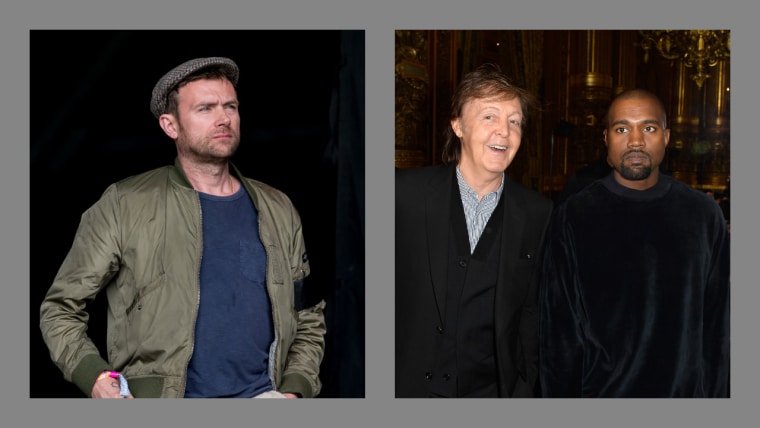 Damon Albarn has suggested that Kanye West "trapped" Paul McCartney into collaborating with him. Speaking to French publication L'obs, the Blur and Gorillaz musician was widely dismissive of Kanye's collaborative methods as well as his production techniques ("I do not sample, I create music," he is quoted as saying at one point.)
When the subject of Kanye comes up in the conversation, Albarn gives the interviewer warning. "Do not get me started on Kanye West," he's quoted as saying. "Kanye West trapped Paul McCartney." As Stereogum points out, the interview has been translated from French to English and the exact language may have been lost along the way.
However, the general sentiment of a line like "Kanye West is one of those people who feed on other people" is clear. In fact, Albarn says he tried to warn McCartney about Kanye before The Beatles' founder worked with the rapper in 2015. "Before he decided to work with Kanye West, I sent a text message to McCartney saying, 'beware,' but he ignored it. He does what he wants, it's Paul McCartney."
McCartney spoke about his time working with Kanye, which resulted in the Rihanna single "FourFiveSeconds," in a recent interview. While slightly confused by his collaborators methods, McCartney was generally positive regarding their time together and Kanye's habit of looking at pictures of Kim Kardashian on his laptop.
The FADER has contacted Damon Albarn's rep for comment.