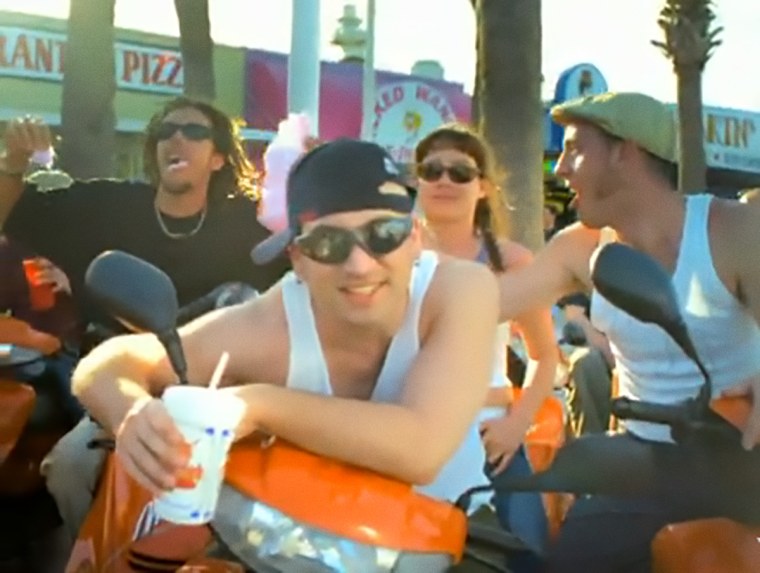 I love summer. Not only does the heat mean you have to wear as few clothes as possible and go to the beach, it also means that there's no issue staying out into the wee hours and kicking it with your pals. As summer days blend into nights, life begins to feel endless, and it's simultaneously blissful and terrifying.
Anyway, summer is the most iconic season of the year — don't argue with me about this. And apparently, the music industry agrees with me because we gathered 13 of the most iconic throwback and contemporary songs about the season to prove why it's the best one of all. If you're still looking for something to soundtrack the sizzling days ahead, this is it.
Grease, "Summer Nights"
I think you're required by law to play this at least once every summer.
Bananarama, "Cruel Summer"
As I was saying earlier, summer is a versatile season; it can be cruel...
Lana Del Rey, "Summertime Sadness"
Sheryl Crow, "Soak Up The Sun"
...but always super fun. Sidenote: I think this was on my Kidz Bop CD, so it has a special place in my heart.
Lil Rob, "Summer Nights"
Amazing — two completely different "Summer Nights" songs exist and both are slappers.
Len, "Steal My Sunshine"
My co-worker says that Canada peaked with this song. I am not from Canada but I trust him.
Katy Perry, "Teenage Dream"
This isn't explicitly about summer, but let's be real, all early-Katy songs feel like sunshine.
Lil' Flip, "Sunshine"
Speaking of sunshine, who can forget Lil' Flip?
Shwayze, "Corona And Lime"
The official drink of the summer is Coronas and lime. This is not an opinion, it's a fact.
Vybz Kartel, "Summertime"
Vybz Kartel just distilled my entire aforewritten argument into one precise observation: "Summertime is here you know, it's a holiday / School is closed." School is closed! I don't go to school anymore but hearing that still automatically makes me excited.
Ice Cube, "It Was A Good Day"
Even though science has found that the good day in question was January 20, 1992, I maintain that this is still a quality summer song because all days in summer are good.
LFO, "Summer Girls"
LFO's leadsinger name drops Abercrombie & Fitch five times in this kinda-cringey but also kinda-amazing throwback banger.
DJ Quik, "Tonite"
DJ Quik lays out the perfect summer weekend itinerary: "Tonight is the night and I'm lookin' real sporty / Proper Friday evening, and I'm ready to party."