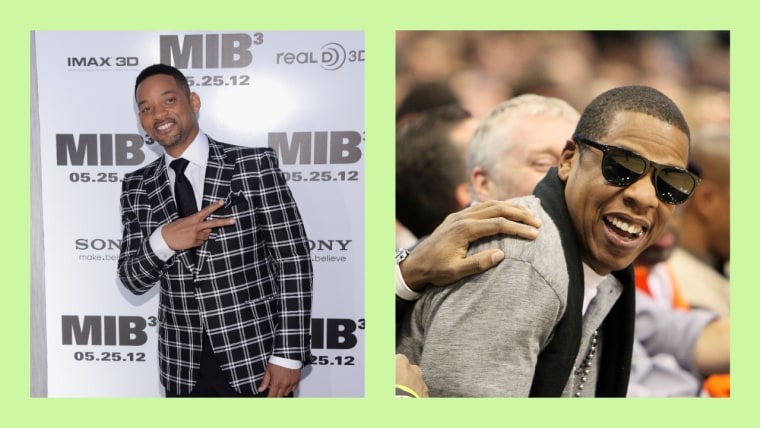 A few years ago Russian comedian Vitalii Sediuk made a name for himself by pulling so-called "hilarious" pranks on celebrities. He famously crept up behind Gigi Hadid and lifted her off her feet at a fashion show and tried to kiss Kim Kardashian during Paris Fashion Week.
Seduik met his match, however, when he approached Will Smith on the red carpet for Men In Black 3 (yes, they made a third one) and kissed him on the cheek. Smith, not prepared for any japes, slapped the prankster away in footage that remains amusing to this day.
Smith spoke about this bizarre moment in his past as part of a new interview with TIDAL's Rap Radar podcast, which you can hear below. His specific memory of the 2012 event was that one of the first people to contact him about it was JAY-Z.
"I get back and I'm pissed that somebody thinks because you're famous, they get to do whatever they want to do to you," Smith says on the podcast. "So I'm in my room and I had ten urgent messages from JAY-Z."
"So I call him and say, 'What's up?' He sounds winded," Smith says to clarify Jay could barely talk through laughter. "He said, 'I just saw the video of you slapping the dude in Russia. I just want you to know you'll never make a better piece of entertainment. It's the funniest thing I've ever seen.' He said, 'Me and Bey, we got a show tonight, and we're thinking about cancelling it and just staying in and watching you slap this dude.'"
Check out the full interview below. The JAY- story starts around the 7 minute mark.