In 2018, club culture is still not comfortable or safe for everyone. On a given night, one may head out, fueled by oncoming euphoria of that moment when the DJ plays your favorite song, finally catching the set of your dreams, or just letting loose with your pals on the dancefloor. But that fully-stoked feeling can quickly fizzle when the night starts to take a weird turn, perhaps from an uncomfortable interaction or a less-than-ideal party environment.
The animated short film Common Misconceptions is one of several recent, positive steps toward educating party-goers and creating a club culture that's ideally welcoming and worry-free for all. Made for Boiler Room by creative director and filmmaker Margot Bowman and writer and editor Lynette Nylander, the film is an animated adaptation of How to Hit on a Girl, a list-formatted story from Rave Ethics zine.
The film takes you on a journey through what a real, regular night out can look like for a woman. It depicts commonly experienced scenarios that cause discomfort and unease, like being followed, interrupted, and having their personal boundaries crossed. At the end of the four-minute film, the viewer gets a clear understanding of how to "avoid being that creep at the club."
Over email, and in light of Common Misconception's release, Bowman and Nylander shared a bit about the film's origins and purpose, and how we can all work towards creating a more comfortable nightlife experience for everyone.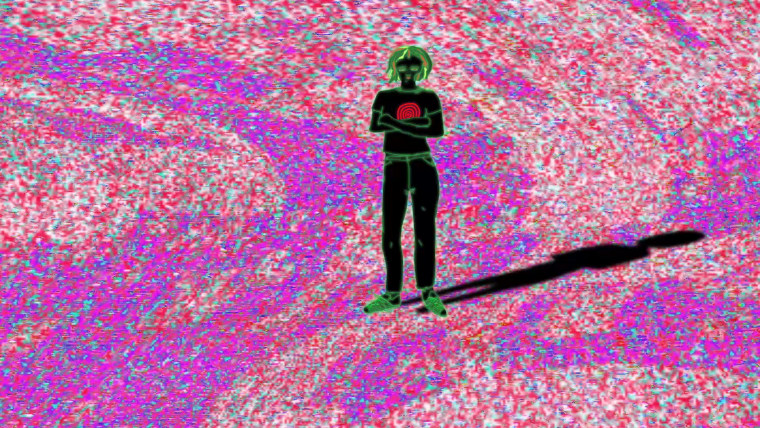 How and when did you both decide to come together to make this film?

With all the the movements and conversations happening, we were both having conversations with each other about the sexually aggressive behavior and catcalling we had experienced. The Rave Ethics zine and Éliane Thivierge — who wrote the piece that the Common Misconceptions film is inspired by — really felt ahead of its time. We thought it would make an amazing basis for an animation of a club night that so many women would identify with. We began [working on the film in] the beginning of 2018, and the process took a few months.

Can you tell me a little bit about the story that inspired the film? How did you both come across it/the zine it was featured in, and why did you choose to adapt it in this way?

Margot: I was introduced to the Rave Ethics zine by Frankie [Decaiza Hutchinson] from Discwoman, when we were brainstorming film ideas that could work for Boiler Room. She in turn introduced to me Éliane Thivierge, who wrote the original piece How to Hit on a Girl.

Lynette: Then Margot mentioned the piece to me and asked if I would be interested in turning it into a screenplay. It had mirrored a lot of the conversations myself and Margot had been having in our friendship.

Margot: We then worked for four months, on illustration, animation and voice over to bring it to life.

We chose to adapt what was an amazing, witty list-style feature you see in magazines to something a little more digestible and funny, that stills acknowledge the complexity of the situation. The choice of animation creates a level of abstraction which lets more people see themselves in the story. We also toyed a lot with the script before settling on changing the points in the original feature into a (nightmare) night out of our character who was purposefully unnamed so everyone could see themselves in her. It was also important she was narrated from her first person perspective so the viewer could understand her point of view more.


Can you tell me a bit about the rest of the team that worked on the film? How did that group come together, and were there any other individuals who played a key role in bringing this to life?

Well Lynette is actually the [voiceover] but we actually had a desire to bring together as many great women on this project as possible. From the producers at Boiler Room; Amy Lee and Cecilia Linares, Ana Mayous our animator deserves a major shoutout — she went above and beyond and so believed in what we were doing. Joakim, the musician whose studio we did the [voiceover] with was our first male audience member and we really appreciated his feedback. And of course, it wouldn't have been possible without Élaine, the author of the original piece. Their wisdom was essential to the collaboration.

What are other ways you might hope to see productive party messaging in the future?

We just think people need to have honest conversations about what is suitable behavior in 2018. Doesn't matter what the status quo was before — if something was meant in jest or it wouldn't have been a big deal a couple of years back. If it can be misconstrued, we want people to think twice.

We think, at its heart, it's trying to say that this sort of behavior causes massive confusion and grey areas and in turn, that can create fear on both sides — it's very complicated. We think things being right or wrong when it comes to sexual advances, approach, flirting etc. is rooted both the intention and the outcome. We are in no way calling out guys for wanting to approach women, we just ask for there to be thought before the action — that's why we felt it important to have clear takeaways on screen.
What's the best advice/tip you have for venue owners/party promoters and hosts about creating a safe space for party-goers, especially women?
Consult one of the many expert organizations for support and advice about what's right for your space. Enable and support diverse power structures across all of your organisation. Ask your customers what they want, what experiences they have, both good and bad, and implement change if needed.