You can store your drugs in this Raf Simons bracelet
From the designer's AW18 collection.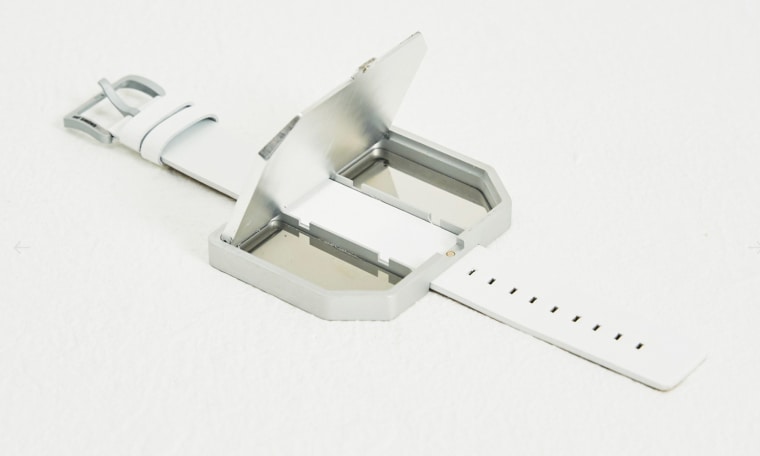 The 1981 German cult classic Christiane F. is a piece of work with such a harrowingly accurate portrayal of heroin addiction that it practically doubles as an anti-drug PSA. The true story has also seized the imagination of Raf Simons, serving as a major point of inspiration for the designer's AW18 collection. Simons explored drug abuse throughout the collection and one of the most blatant pieces is the line's Space Bracelet, which at its core is a pillbox designed for wear around the wrist. The minimalist, sterile design features an oversized geometric pillbox on a white leather strap, allowing you to accessorize and keep your drugs — whether prescribed or illicit — on your person. It's part-functional, part-absurd and runs for a cool $3,317.
Thumbnail via Raf Simons.