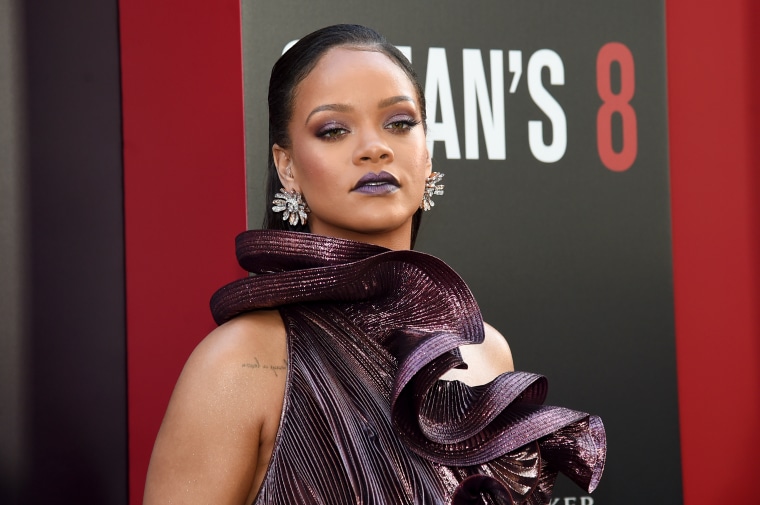 After news that Rihanna is working on a reggae project came via a Vogue profile of the pop star in May, more details have surfaced about the reported album.
After interviewing a number of dancehall producers reportedly close to the upcoming project, Rolling Stone reports that Rihanna has "500 records for this project [from] different producers and writers," one producer (who asked to remain anonymous) shared.
The producer — who says that he's been cutting records for the project for the last year and a half — also shared that Rihanna is only choosing 10 songs for the project. "They're only choosing 10 records. They've been having writing camps and trying to keep them quiet for almost a year and a half now. I've been flying to Miami, flying to L.A., cutting records nonstop for this project."
Eight of the 10 records have been reportedly selected, the article reads, but Rihanna's camp still asking for more records. I think they've got eight songs," another producer shares. "But her A&R is still asking for records. They're looking for one more [song]."
Read the full report here.