Zah Sosaa is Philly's teen rap sensation
Listen to his debut mixtape, Already Paid.
One of my favorite music video moments of 2018 comes right at the end of Zah Sosaa's "Humble." With the sliding door wide open, the teenage rapper and his friends hang precariously out of a Sprinter van, chanting the refrain from the song as the recording gives way to their chorus of voices. It's an incredibly joyful 15 seconds and, as the closing clip for a song about staying true to self on the way to growing fame, it feels cathartic.
Zah Sosaa — along with Bry Greatah, Oz Sparx, Pound$ide Pop, and others — is part of a new class of Philly rappers who seem much more indebted to the warped melodies of Lil Uzi Vert than they are to the bars-forward cypher scene that birthed Meek Mill. Though he's only been rapping for a year, Zah has already become one of the city's most consistent young talents. Today, he's releasing his debut mixtape, Already Paid, which premieres on The FADER below.
Ahead of the release, I spoke to Zah Sosaa over the phone about his rise over the past year, Lil Uzi Vert's influence on Philly, and why he's committed to school despite his growing fame.
Tell me a little bit about where you come from.
North Philly. The hood. It's a lot of bosses, hard workers. You can't never lack.
How did you first start rapping?
It was in my hood. People in my hood started hitting me up, doing tracks, and shit. I always liked it but I was always playing football too. I used to play running back in Pop Warner. Last December, I made a track called "Never Switch" and it started poppin' so I just ran with the rapping. I just recently quit playing football. I've been rapping for a year exactly. I was just playing around with this shit, beating on the table at lunch.
What's it been like at school now that you're getting a name for yourself around the city?

That shit be hard. I'm ready to say fuck rap. 'Cause I learn shit when I'm at school. My fans could stop loving me any day. Ain't saying that it's gonna happen or it's not gonna happen. If they do, I'm going to school and I'ma finish. Just in case they stop loving me.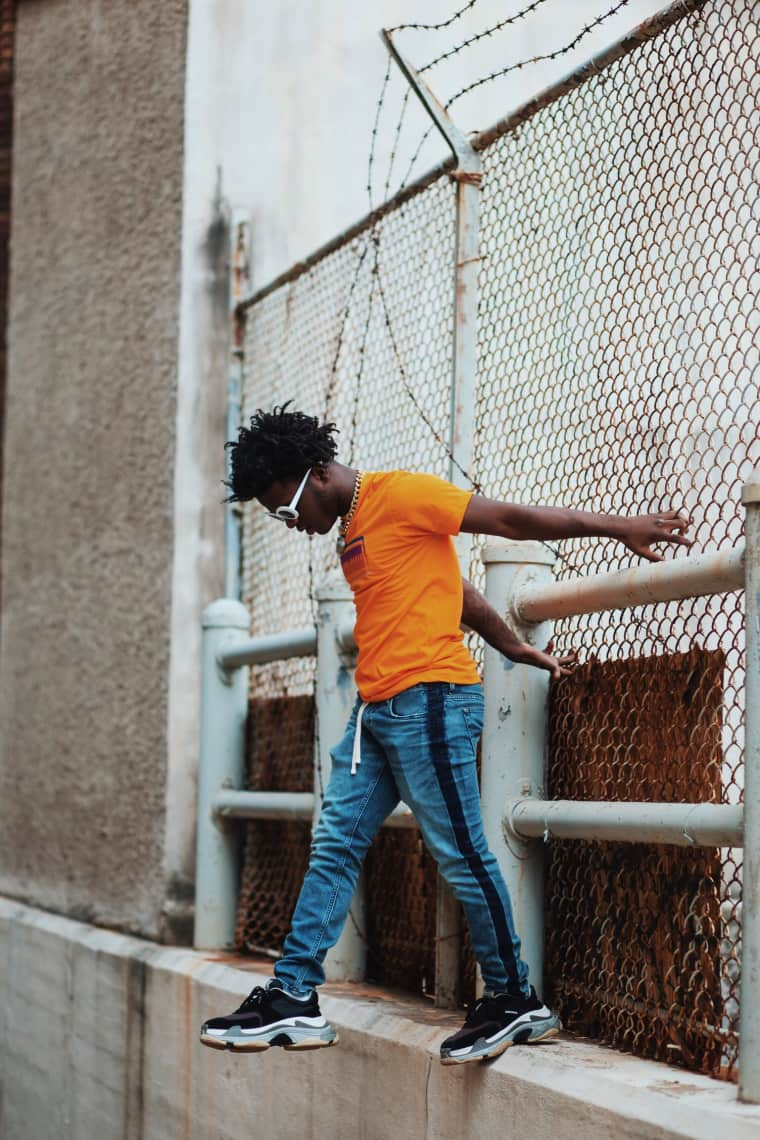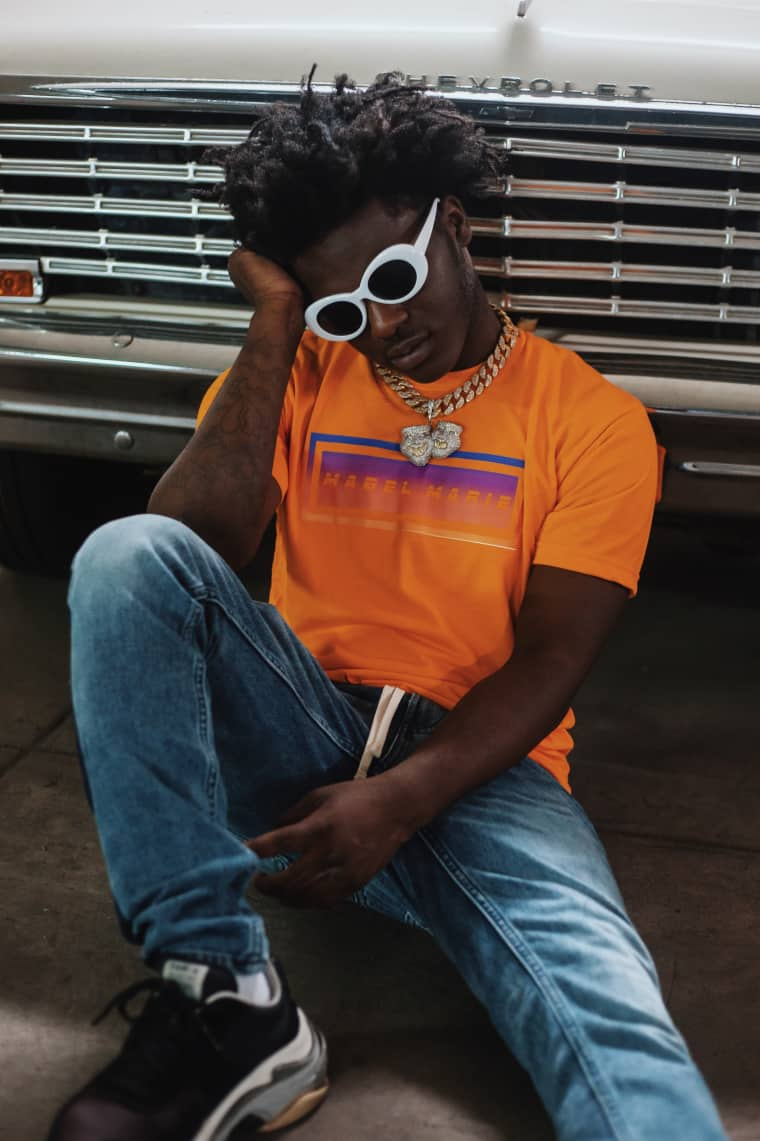 "We not battling nobody, bruh. I'm just making music."
What's your favorite subject in school?
Reading and writing. I fuck with history heavy. World history. All that.
Have your parents been supportive of your rapping?
Everybody cool, but I don't really like parents in my business 'cause this is my employment. This is how I get my money. So I don't really like nobody in my business but the people who're helping me. But they're supportive. My whole family is.
Who's has helped mentor you along the way?
I got a lot of mentors like my manager, my old head, my uncle. They look out.
Philly is known for the battling scene. Is that still important for your generation?
We not battling nobody, bruh. I'm just making music. That shit dead. I don't like all that shit.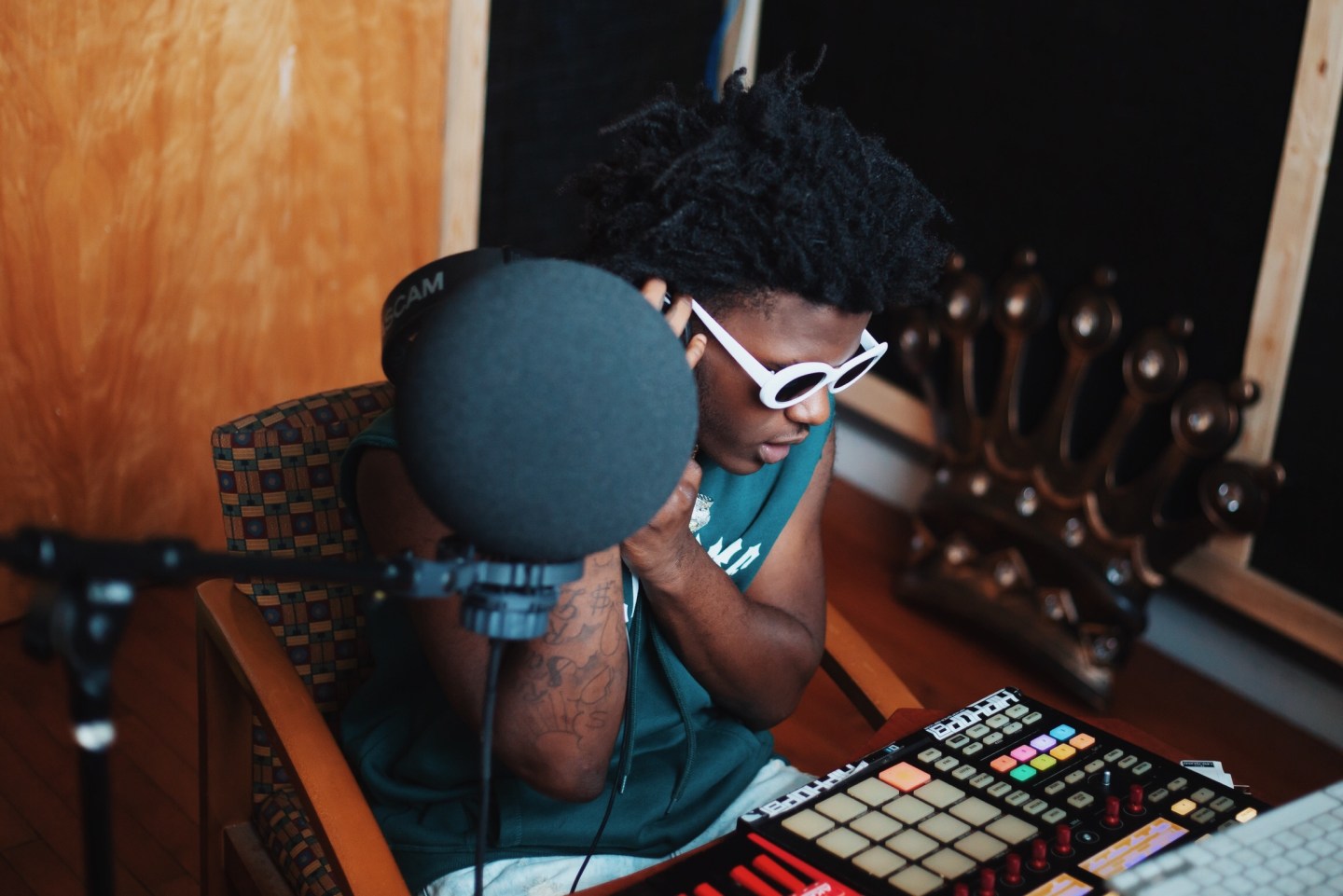 Is Lil Uzi Vert someone that you look up to? Do you see him having a big influence on the city?
Yeah. He's reached out. I fuck with him for real for real. He's had a big influence.
Has there been a moment over the past year where you felt like, "OK, I'm really popping in Philly now"?
There's been a few times. But I had a concert at The Fillmore and sold that jawn out. 500 people. My very first show. That shit was crazy.
How does it feel to get that love from your city?
Felt good. But you gotta watch. There's a lot of fake shit. You can't trust niggas. But I'm comfortable here. I love my city.