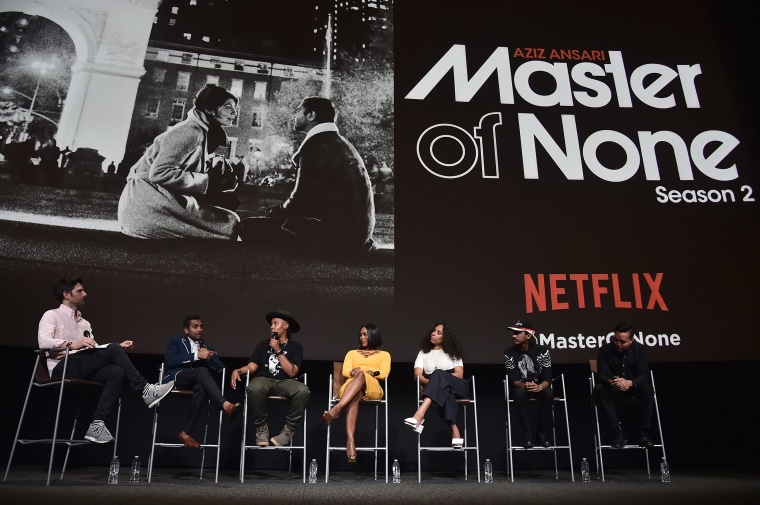 During a press tour for the Television Critics Association, a Netflix executive said that the streaming company would be interested in working on a season three of Aziz Ansari's show Master Of None. Entertainment Weekly reported that Netflix programming executive Cindy Holland answered questions about Aziz Ansari's show Master Of None.
Season two of the show was released in May of 2017, and since a Babe.Net article was published that anonymously alleged the author had been pressured into sex by Ansari. Ansari later released a statement responding to the allegations.
"We would be happy to make another season of Master of None when Aziz is ready," said Holland. This is the first news of a season three regarding the show, which revolved around Aziz's dating life in New York City.