Instagram to introduce time limit setting
Both Facebook and Instagram will bring in the new measures allowing people to control their time spent online.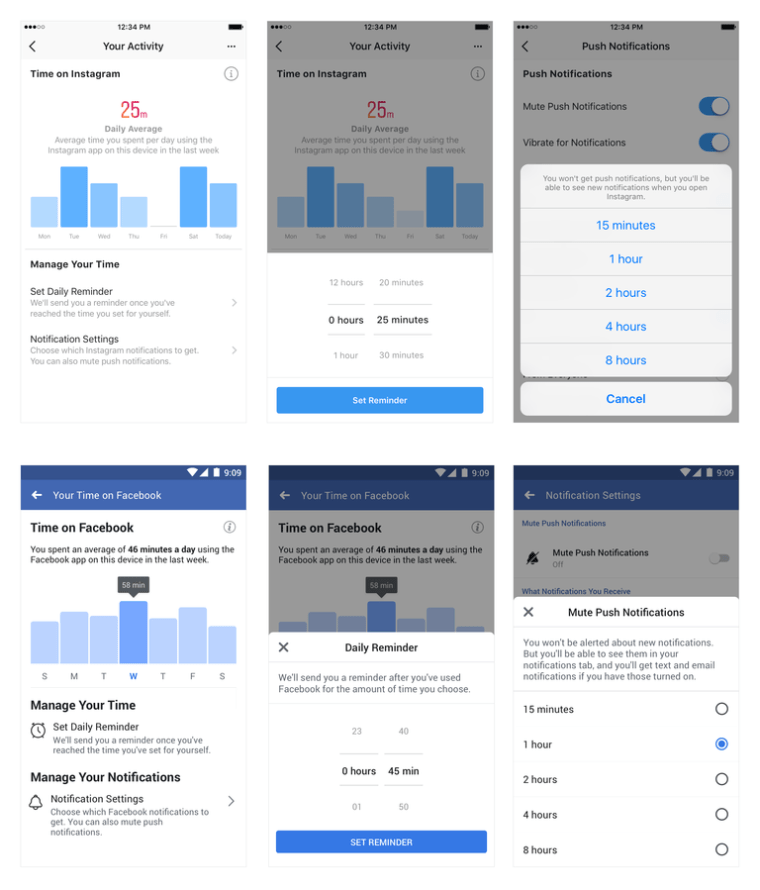 Facebook and Instagram will allow users to cap their time spent on the social networks, Facebook announced on Wednesday.
The new tools will allow users to monitor how much time they have spent on each platform, set a time limit for their daily usage, and mute notifications for a set period of time.
Facebook's David Ginsberg and Instagram's Ameet Ranadive said in a blogpost: "We developed these tools based on collaboration and inspiration from leading mental health experts and organisations, academics, our own extensive research and feedback from our community.
"We want the time people spend on Facebook and Instagram to be intentional, positive and inspiring. Our hope is that these tools give people more control over the time they spend on our platforms.
The tools will be simple to find in the settings page of Facebook and Instagram under the headers "Your Time on Facebook" and "Your Activity" respectively.