Ricky Eat Acid shares a big, little single
The 90-second "My Angel Crying In The Rose Room" was a personal breakthrough that also announces two new albums.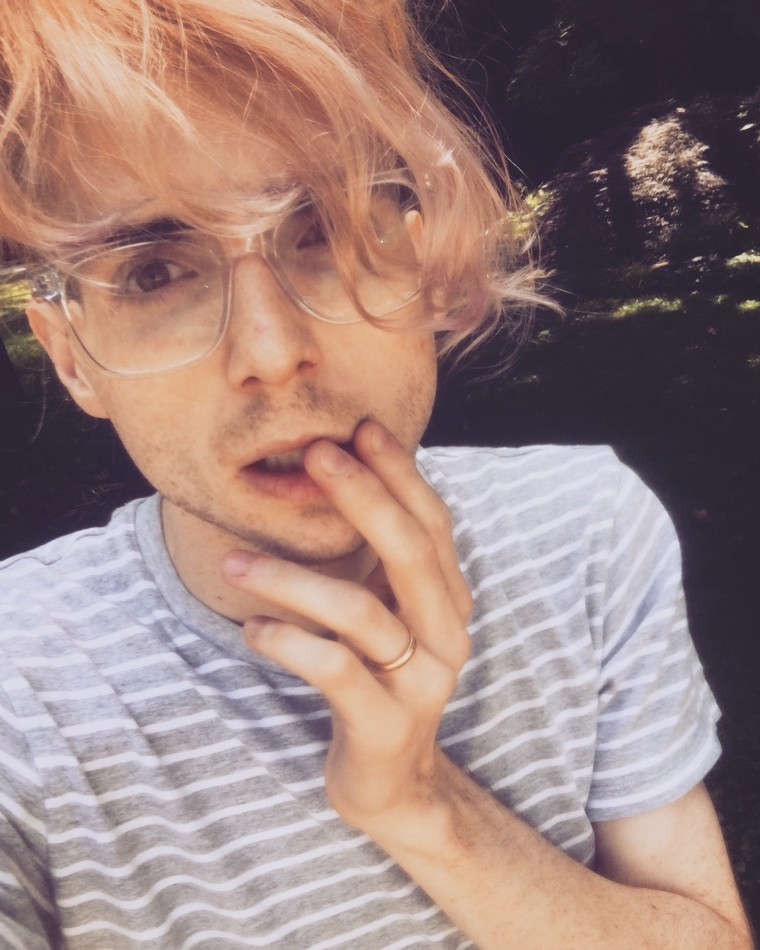 If you read FADER much you know we love Ricky Eat Acid, the evolving production alias of Sam Ray. He'll sneak archival stuff online because he's a music-releasing freak (this week's Julia Brown B-sides collection, or 2017's A whole lot of music from past few years, all of which i hope you enjoy bundle) but what I'm debuting today, "My Angel Crying In The Rose Room," is his first official, new, straight-up Ricky Eat Acid song since 2016's Talk To You Soon. It's just a minute long, but wew.
There's an always-appropriate chill anime beats to study to 1 hour™ vibe here, but its familiarity only masks deep details like the whippy filter-swipes of drums and trailing-off at the end, both keeping with Ray's restless nature. Here's what he had to say about the track, and what he's been up to:
Over the years I've tried to turn my restlessness into a strength. I knew that it could be jarring or off-putting to some listeners, but I considered it necessary for me to remain innovative & passionate about my work. At a certain point, though, pushing yourself constantly out of your comfort zone becomes a crutch, and you have to confront yourself and think, 'as an artist, what am I afraid of?'
I realized that the reason I hadn't been able to make any music that felt passionate & "real" was because I was no longer allowing myself to. Rather than pushing myself towards some new truth, I was just pushing myself away from the sounds that I felt most deeply connected to. Within days of this stupid, stupid bit of soul-searching I started sketching out the ideas for two separate albums that now – months later – I feel are the two best works of my entire career & life.
I can't wait to share them with you. While I have to remain quiet about one of them, I wanted to share the best song (so far) from the latter of the two. It's called "My Angel Crying In The Rose Room". It's short at first glance but just under the skin there are whole worlds contained within it.