This year's KCON LA attendees were the best at sharp casual wear
The annual celebration of all things hallyu brought out fans in the best kind of laidback-chic.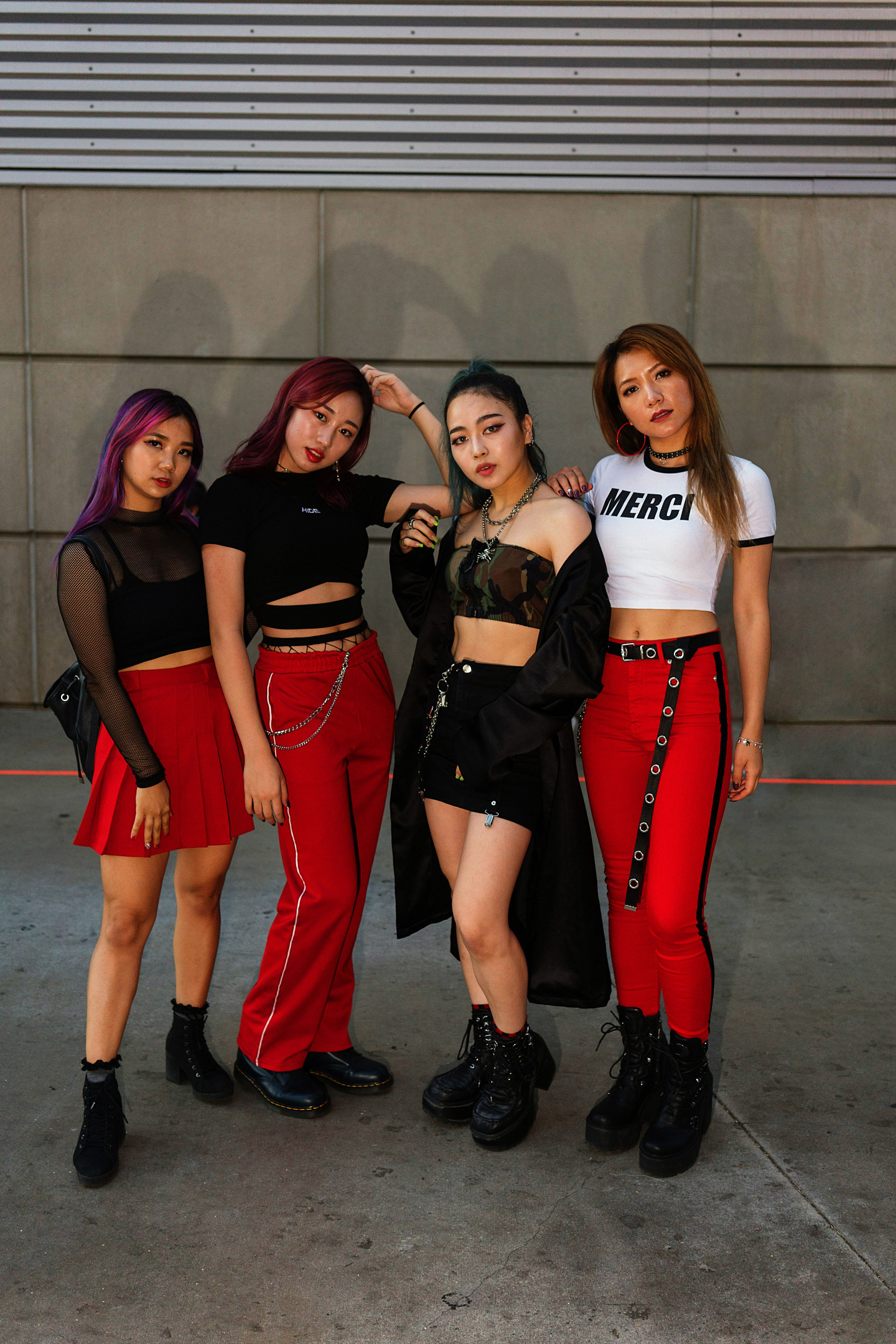 As described on KCON USA's site, the gigantic celebration of Korean pop culture is "the original convention dedicated to bring 'All Things Hallyu' to the American fan base." Since 2012, the event has been doing just that, bringing "Hallyu" (a Korean phrase meaning 'Korean Wave,' that is a sort-of umbrella terminology for the global rise in popularity of Korean pop music, food, TV and movies, fashion and more) into a tangible, multi-faceted experience for fans in the US and around the world.
This past weekend, KCON took over LA's Staples Center. On Sunday, the convention's final day, the schedule of events featured panels and workshops, like a deep dive into the girl groups changing the current K-pop landscape, and ended with a concert curated by M Countdown, a weekly South Korean K-Pop countdown show featuring right-now's most popular acts.
Casual wear for an all day fest seems simple enough: a clean tee, great-fitting bottoms, and some nice ass sneakers. Everyone in attendance on Sunday was dressed in the sharpest iteration of that clothing combination. Most opted for toned-down colors and well-cut pieces in the form of matching sets or layered tops paired with denim. To spice things up, looks were often accented by vibrantly dyed hair or super-cute accent accessories like a button featuring a photo of a favorite artist, a phone case in the shape of a beloved cartoon character, or a multi-colored keychain. And as we've seen over the course of this summer, mesh tights were, yet again, all the rage. Peep our favorite looks from the event below.