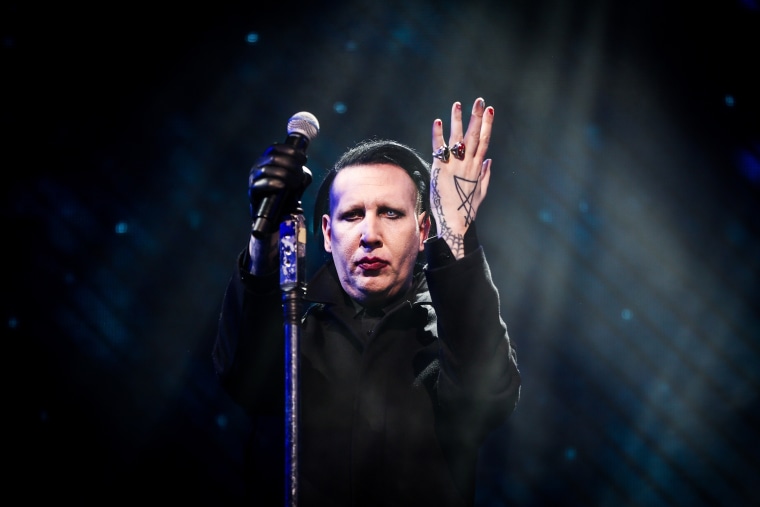 Marilyn Manson was forced to leave the stage early at a gig in Houston on Saturday after collapsing on stage. Manson was performing a cover of The Eurythmics's "Sweet Dreams (Are Made Of This)" at The Pavilion name on August 18 when he fell to the floor. He got back up and finished "Antichrist Superstar," the fifth song of the set, but left the stage soon after and didn't return, according to the Houston Press.
The Houston Press also reports that photographers were moved prior to Manson's set and told by his tour manager that Manson was ill and didn't want to be photographed.
Rob Zombie, who is supporting Manson on the "Twins of Evil: The Second Coming Tour," came on stage after Manson left and performed a cover of The Beatles's "Helter Skelter," traditionally played alongside Manson, by himself.

Manson apologized for the incident in a tweet sent on Monday, August 20.
Thanks Houston for being understanding. I ended up in doctor's care, but I gave it my best and you guys were amazing.

— Marilyn Manson (@marilynmanson) August 20, 2018
Manson is due to perform in Denver on Monday night. The FADER has reached out for more information.