Accra's Chale Wote festival attendees were peak chill elegance
Style-first eyewear, bright reds and oranges, and lots and lots of patterns.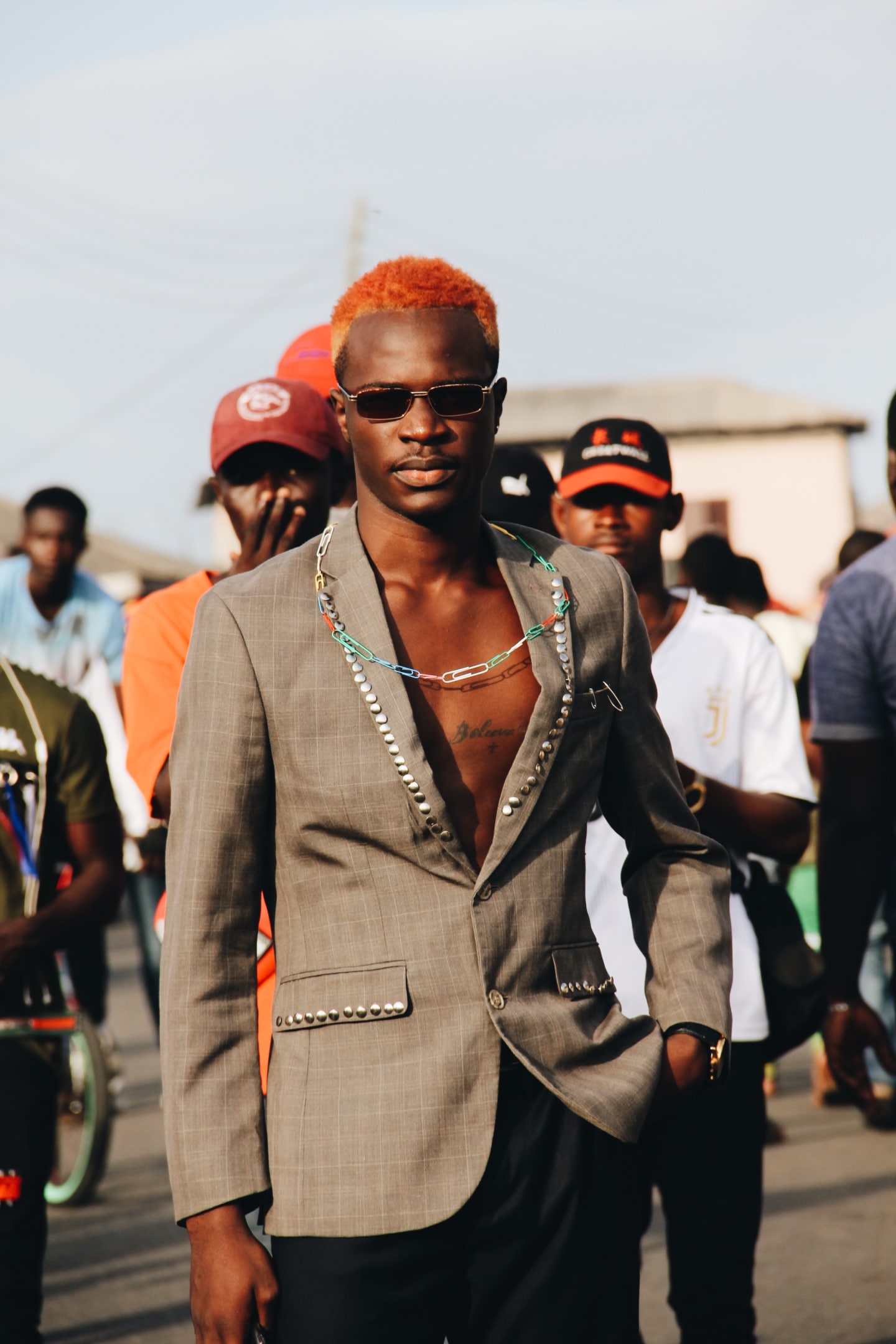 Last weekend in Accra was Chale Wote, an annual street art festival that took place in the community of James Town. This year's festival showcased over 125 Ghanian artists and included events like artist panels, film screenings, and parties that dove deep into this year's festival theme of "Para-Other." Accra Alt Radio broke it down as "embracing of a black labyrinth and establishment of an aesthetic that captures our cessation of flight and transit into a non-contested existence."
The thousands who came out to the festival only amplified the super stoked atmosphere of the event. Bright reds and oranges stood out in the crowds, as did patterned shirts and pants in hues of blues and yellows. Also striking were accessories like masks, and several takes on style-first, function-last eyewear. Peep a few looks from this year's crowd below.