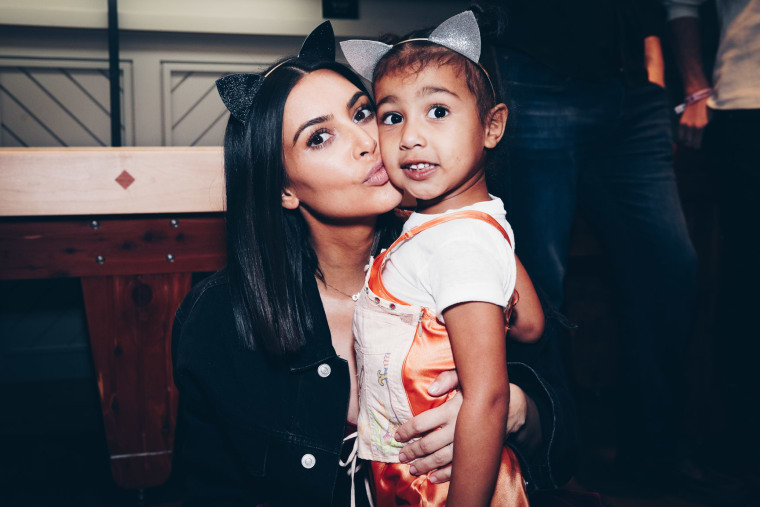 North West might be the reason why her father Kanye West is dropping new glow-in-the-dark Yeezy sneakers, at least according to Kim Kardashian. On Wednesday, in a reply to a tweet previewing new glow-in-the-dark Yeezy 350 sneakers from Kanye, Kim shared a brief story about North catching her lying about the child's Yeezy's being able to glow-in-the-dark.
"Fun Fact- I was bribing North to wear her butter 350's by saying they glow in the dark. However, she made me turn off the lights to test it," Kim wrote. After North realized they didn't actually glow, Kim says that Kanye promised to make newer versions that would. "She caught me lying but Kanye was on speaker phone & said don't worry I will make them," Kim concluded.
Thank North for the new Yeezy updates, and check tweets below.