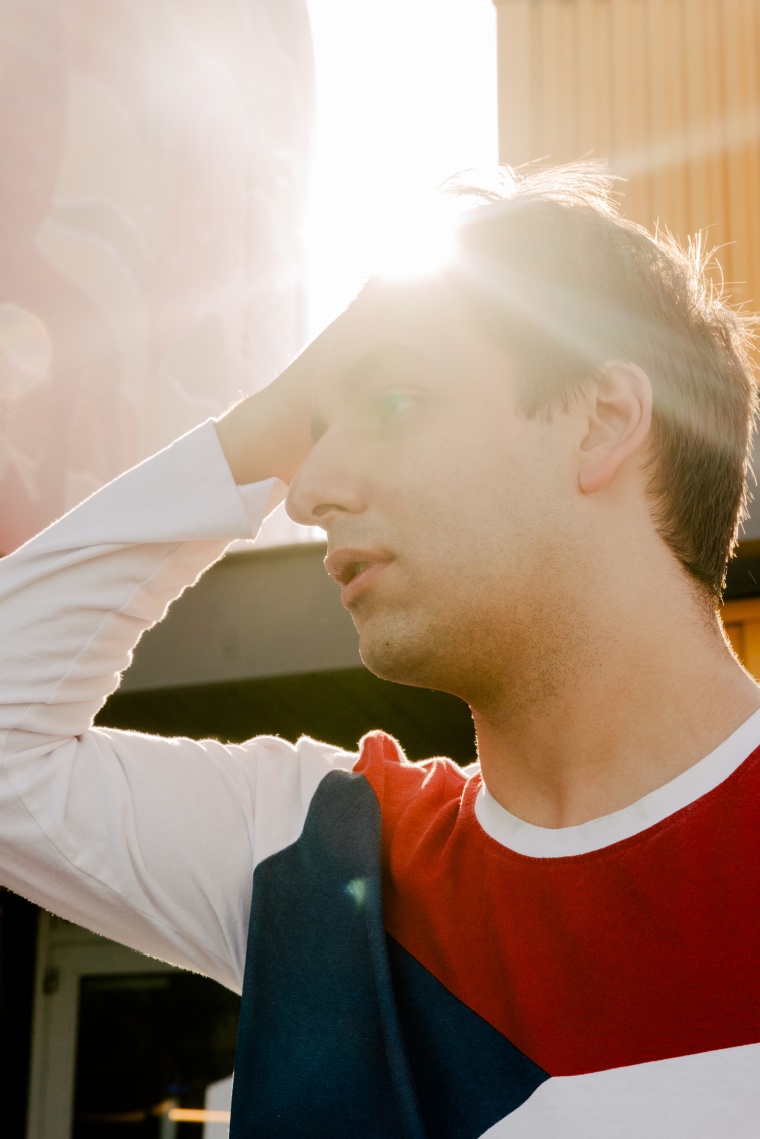 Skylar Spence returned from a little break this summer with his sparkly single called "Carousel." Today, he's sharing "Cry Wolf," the second single this summer since his 2015 debut LP, Prom King. It explains what he's been up to since finishing touring and moving to a tiny Brooklyn apartment — namely dealing with his mental health and rediscovering what made him love producing his sunny jams in the first place.
In an email to The FADER, Skylar Spence gave a bit more background on the song. "I felt alone and detached from things that used to make me feel joy, but kind of just allowed myself to wallow in that anxiety and depression instead of reaching out for help," he said. "It took me nearly a year to reach the point where I had to start making changes in my life, and this chorus was meant to be kind of a mantra for people who've found themselves in my space, where you've talked so often about making changes it starts to feel like crying wolf. You can get through it (and appreciate the insight you gained for having gone through it!)"
Take a listen below.