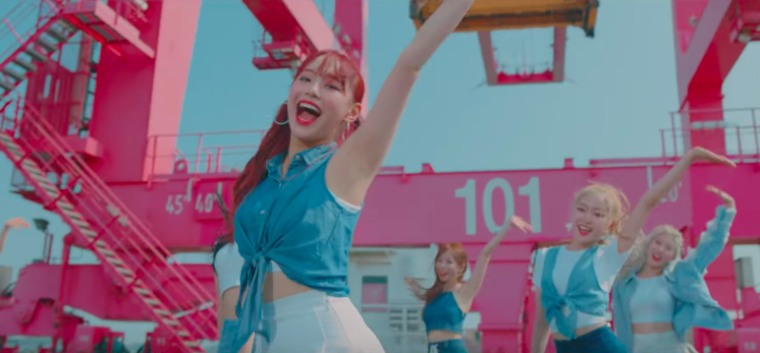 Every month — starting now! — The FADER is bringing you the 20 best pop songs in the world. Subscribe to the updating playlist on Spotify now.
MNEK, "Correct"
Real confident shit from the pioneering U.K. hit-maker.
Shawn Wasabi f. raychel jay, "SQUEEZ®"
Magical bleeps and bloops from the one of pop's most inventive producers.
Cosmo's Midnight and Tove Styrke, "Talk To Me"
Cute poolside vibes perfect for a Fall heatwave.
Saya, "Played Out"
Scathing breakup music from the young Toronto singer.
Ariana Grande, "sweetener"
When everything tastes like salt, this song knows how to bring the bitter taste to a halt.
Gavin Turek, "WHITNEY"
The best song for getting dressed up and pre-gaming with your friends.
The 1975, "TOOTIMETOOTIMETOOTIME"
An incredible ode to over-texting. Gimme more like this, please.
Allie X, "Science"
The L.A. songwriter is making some of the weirdest alt-pop possible. The sinister "Science" is one of her best releases so far.
Loona, "Hi High"
My favorite K-Pop song I've heard this year probably — feels like love and a pound of dopamine.
Maluma, "Mala Mía"
A super sexy song from the Colombian singer that is begging to be replayed again and again.
Nina Nesbitt, "Loyal To Me"
Cheaters and shitty men beware. This song is an anthem waiting to inspire your loved ones.
Kota Banks, "Insomnia"
A banger from Australia that will keep you up at night.
Mallrat, "Groceries"
If you were emo in high school but only listen to pop now, this will be your jam.
LIZ, "Pandemonium"
This is what robots grind to at a basement party I think.
Camila Cabello f. Swae Lee, "Real Friends"
What should be Camila's next monster hit. Swae Lee is really the next king of pop, too.