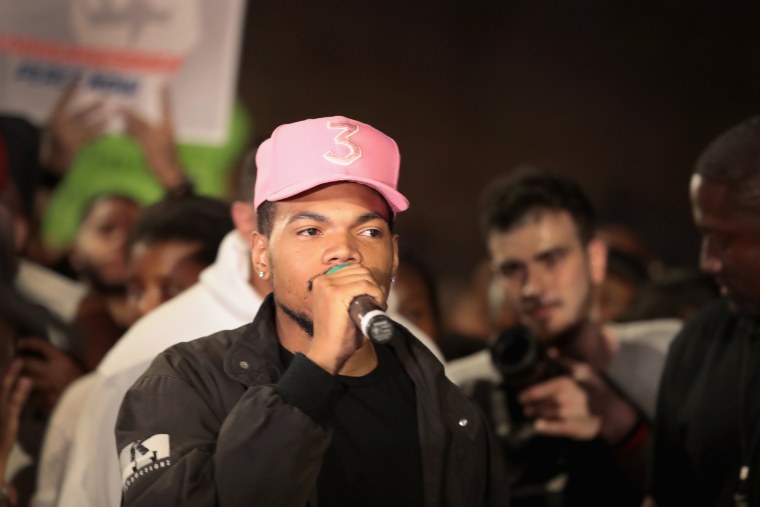 After brief speculation that Chance The Rapper would be running for Mayor of Chicago, The musician has announced that he does not plan to do so this time around. He instead shared with reporters that he would be endorsing candidate Amara Enyia at a press conference at Chicago City Hall.
Chance told folks on Twitter about the conference on Monday, just hours after publishing a cryptic tweet hinting at a potential run for mayor. He cleared the air on Tuesday, calling Enyia "the future mayor of Chicago."
Check out moments from the press conference down below.