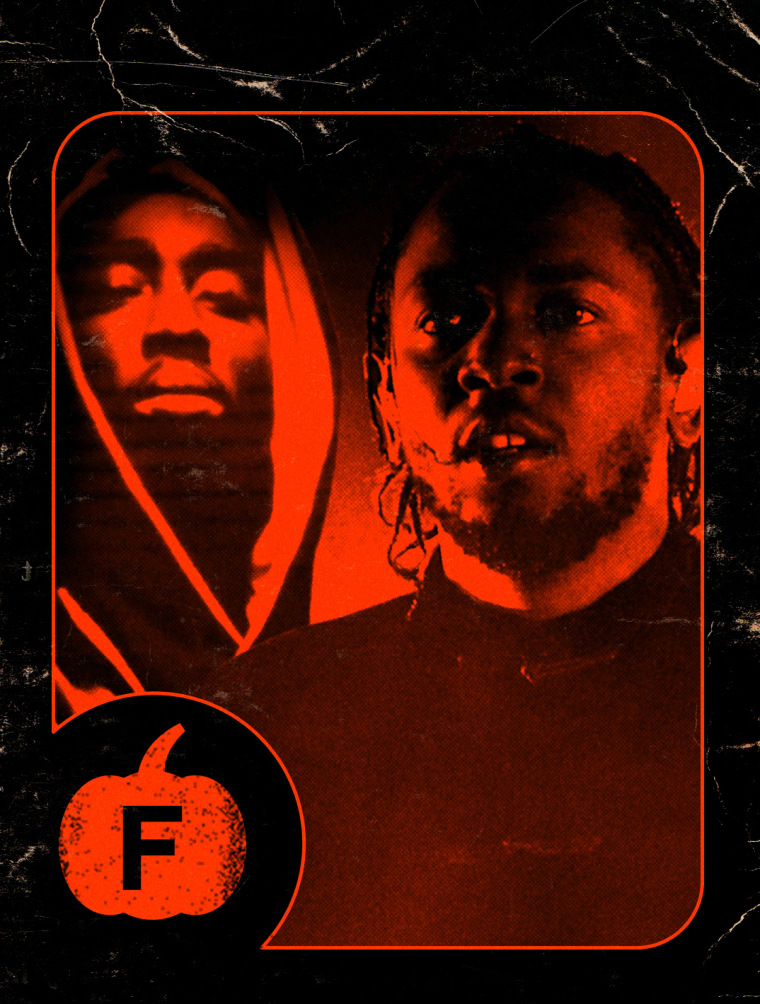 Kendrick Lamar was finally home from a late night in the studio. So late, that he couldn't make it to his room. He walked in the door and minutes later passed out on his mom's couch. He was 21 at the time, still living at home.
That night he remembers being delirious with sleep when a silhouette appeared. It was Tupac.
He'd had relatives visit him in dreams before, but this was something else. Lamar had been talking to his mom just a day or two earlier when she told him that his birthday was right around the dead rapper's. Different years, but similar dates. "I never knew that shit," he remembers thinking.
And then Tupac spoke.
"He basically said keep doing what you're doing and don't let my music die. That shit scared the shit out of me," Lamar later said in an interview. And later in another, "It can make you go nuts. Hearing somebody that you looked up to for years saying, 'Don't let the music die.' Hearing it clear as day. Clear as day. Like he's right there."
A little while later, Lamar wrote "HiiiPower," and the rest was history.