HÆLOS share new single and video "Buried in the Sand"
A percussive new cut from the London quartet.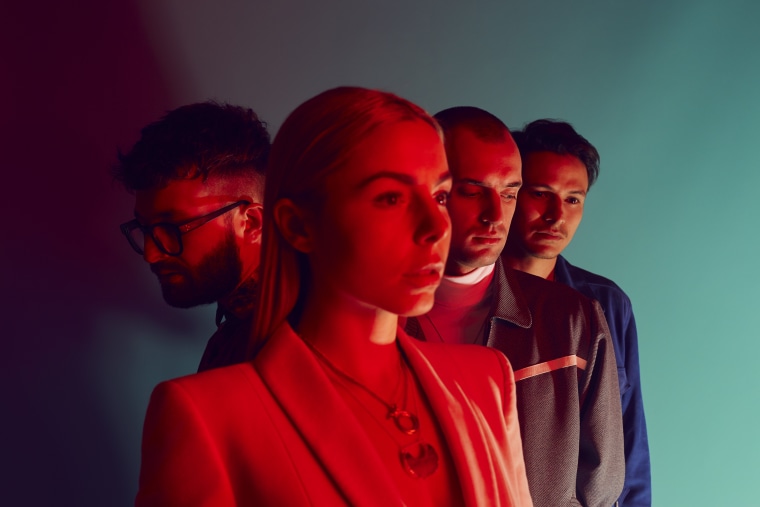 HÆLOS are back with a brand new single, "Buried In The Sand." The percussive, house-inflicted track finds the London band ruminating over lyrics "born from a strange dinner party where everyone ended up Snapchatting each other and no one was talking face to face." Matching its tone is the song's cinematic video, directed by The Sacred Egg in Kiev.
It's the first offering from the band since their 2016 debut, Full Circle. In the time since, the once trio has expanded to a quartet with the addition of touring member Daniel Vildósola. The band has also announced a run of tour dates this spring behind their new music. Peep those, and watch the "Buried In The Sand" video, below.
HÆLOS Tour Dates:
Thurs. Nov. 8 - London, UK @ Laylow – SOLD OUT
Tue. Jan. 22 - London, UK @ Electrowerkz
Wed. Jan. 23 - Paris, FR @ Badaboum
Thurs. Feb. 21 - Berlin, DE @ Badehaus
Fri. Feb. 22 - Brussels, BE @ The Rotonde at Botanique
Sat. Feb. 23 - Amsterdam, NL @ Bitterzoet
Tue. March 12 - Sat. March 16 - Austin, TX @ SXSW
Tue. March 19 - Los Angeles, CA @ Teregram Ballroom
Wed. March 20 - San Francisco, CA @ The Independent
Fri. March 22 - Portland, OR @ Doug Fir Lounge
Sat. March 23 - Seattle, WA @ The Crocodile
Sun. March 24 - Vancouver, BC @ Wise Hall
Wed. March 27 - Minneapolis, MN @ Fine Line
Thurs. March 28 - Chicago, IL @ Lincoln Hall
Fri. March 29 - Columbus, OH @ A&R Music Bar
Sat. March 30 - Toronto, ON @ The Garrison
Mon. April 1 - Montreal, QC @ Bar Le Ritz PDB
Tue. April 2 - Boston, MA @ Brighton Music Hall
Fri. April 5 - New York, NY @ Music Hall of Williamsburg
Sat. April 6 - Washington, DC @ U Street Music Hall