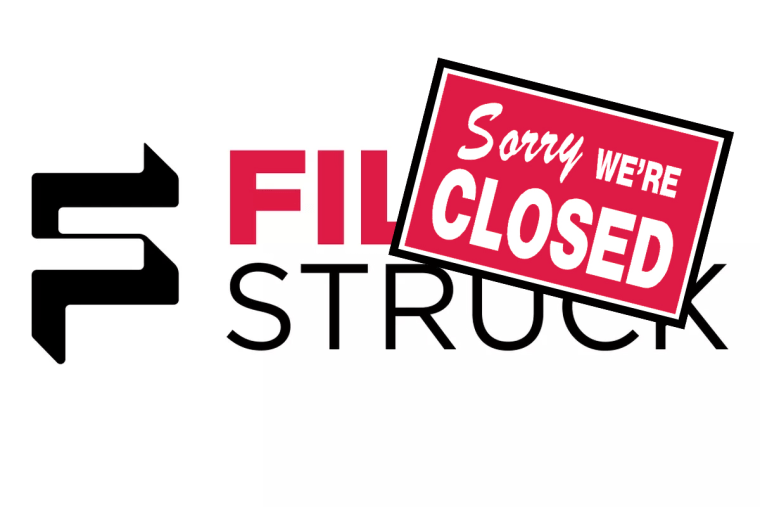 Last Friday, it was announced that WarnerMedia would be shutting down FilmStruck, the beloved Turner Classic Movies/Criterion Collection streaming service that catered to cinephiles with its broad selection of classics, indies, foreign films, and classic indie foreign films. The service — flaws and all — will be missed by many, mostly because of its commitment to curating a collection of films that actually meant something. You know how after scrolling through Netflix for 20 seconds you're like, What even is this movie? That was never the case on FilmStruck. Every film was there for a reason.
We just passed the two-year anniversary of Vine announcing it was ending, another great place on the internet that got shut down because of its inability to make money. But, unlike Vine, you aren't going to be able to find your favorite FilmStruck title on YouTube in a compilation titled "Classic Films That Keep Me From Ending It All." And that's a real bummer.
Thankfully, the service will keep running until November 29, and if you already have an account you'll have access to the catalogue until then. Maybe you got a subscription as a gift, or maybe you bought one for yourself and kind of forgot about it, or maybe you FilmStruck it all the time! Whatever the case may be, you should definitely spend the next month diving into as many movies as possible. Here are 15 films, from absurd short documentaries to sweeping foreign masterpieces, that I think are must-watches before the platform disappears, listed below in no particular order.
1. Touki Bouki – 1973
This seminal Senegalese film became even more notable this past summer, when Beyoncé and JAY Z used it as inspiration for the On The Run II visuals. The film follows two young lovers as they scheme to find enough money to move to Paris. It's stunning and sexy and just might break your heart.

2. Werner Herzog Eats His Shoe – 1980
It's literally exactly what the title says it is. The short documentary follows famed director Werner Herzog as he cooks and eats his own shoe after losing a bet to Errol Morris. It's weird, funny, and only 20 minutes long.
3. The Player – 1992
One of FilmStruck's major blindspots is that there is not nearly enough of Robert Altman's work. Despite being one of the greatest Americans to ever step behind the camera, there's only one Altman film on the service. Lucky for us, it's a really good one! Tim Robbins plays a Hollywood executive who starts receiving death threats. To say anything else would spoil it, but I can tell you that it's hard for things to get better after you start getting death threats. The Player features one of my absolute favorite opening sequences of all time, and just gets better after that.
4. In The Mood For Love – 2000
If I could only watch the movies of Chinese director Wong Kar-wai for the rest of my life, I think I would be happy. Literally, just search his name on FilmStruck and pick any of them. My favorite is In The Mood For Love, which is —to put it crudely —about being insanely horny for your neighbor. In Kar-wai's hands it becomes a very powerful movie about tension and social mores in 1960s China.
5. Withnail and I – 1987
If you're one of those people who "loves" "British" "comedy" then you have to watch this wackadoo Bruce Robinson flick. Two unemployed actors go "on holiday by mistake" at a cottage in the English countryside. Hijinks ensue, obviously.
6. Paris, Texas – 1984
Wim Wenders really snapped when he made this one. Harry Dean Stanton stars as a man who left his family long ago and is found wandering the desert, incapable of speaking. He is reunited with his brother and young son, starts speaking again, and then goes on a trip to find his estranged wife. It's a movie full of big ideas about family and America, so maybe block out an entire evening to just so you can sit with it after the credits roll.

7. A Star Is Born – 1954
While Bradley Cooper's version is probably the best of the bunch, George Cukor's comes in second. I mean, Judy Garland! James Mason! A Moss Hart script! Yes, it's three hours long, but there are much worse ways to spend three hours (e.g. watching the Barbra Streisand A Star Is Born).

8. My Josephine – 2003
Barry Jenkins's 2003 short film is necessary viewing for any completist. It's wild that Jenkins's first film is 1. In Arabic, 2. Sort of about Napoleon Bonaparte, and 3. A post-9/11 story set in a laundromat, and still manages to work! I guess it's not that wild, seeing as he's so talented, but it's fun to see little kernels of Moonlight in this movie from more than a decade before. Jenkins has always loved the weight of a glance.

9. Cléo from 5 to 7 – 1962
Would this list be anything without an Agnès Varda joint? No, and this one is It. If you're in the mood to fall into a spiral of existential malaise, this movie —about a woman waiting an hour and a half to find out if she has cancer —is for you!

10. Desert Hearts – 1985
Brokeback Mountain who! Donna Deitch's movie gives you queer Americana without being gut wrenchingly sad. In fact, it ends on a positive note, which is rare for a movie about lesbians, especially one made in 1985. It's also just like, 96 minutes of outfit inspo, which is all I ever really want from a movie.
11. Metropolitan – 1990
As someone who loves movies where nothing really happens and people just kind of talk the whole time, I worship at the altar of Whit Stillman. His debut film concerns the lives of wealthy Upper East Side socialites during debutante season, so it's basically like if Gossip Girl was genuinely interested in trying to say something about anything.

12. Being There – 1979
Do you like Forrest Gump? First of all, that movie is bad. Second of all, what if I told you that there was a much better movie about a less-than-intelligent man who accidentally finds himself becoming an important American figure? That movie is called Being There, and it rips. You can't do much better than Peter Sellers, and this movie has a lot of Peter Sellers.

13. Fanny and Alexander – 1982
Ingmar Bergman's magnum opus runs at a cool 5 hours if you watch it in its entirety. Originally conceived as a TV miniseries, you can watch it in episodes, or you can watch the three-hour abridged version. It is honestly much more rewarding to follow the titular Swedish siblings as they navigate life after the death of their father via the five-hour version, but I get it if you don't have time.
14. The 39 Steps – 1935
Spies! Femme fatales! Mistaken identities! This isn't Alfred Hitchcock's best movie (Rear Window would like a word), but it's definitely top 5. Hitchcock is probably the best person to ever make thrillers, and boy does this movie have thrills. Be careful when watching this one because you might forget to breathe.
15. The Phantom of the Opera – 1925
Lon Chaney is a real freak, and his portrayal of the Phantom is quite simply a sight to behold. My recommendation is that you fire up this classic silent film on Halloween and imagine how scary it would have been in 1925. Just wait until you get to the unmasking scene, it's scary!