How LightSkinKeisha turned viral moments into good-ass music
Atlanta's most energetic rapper is on fire.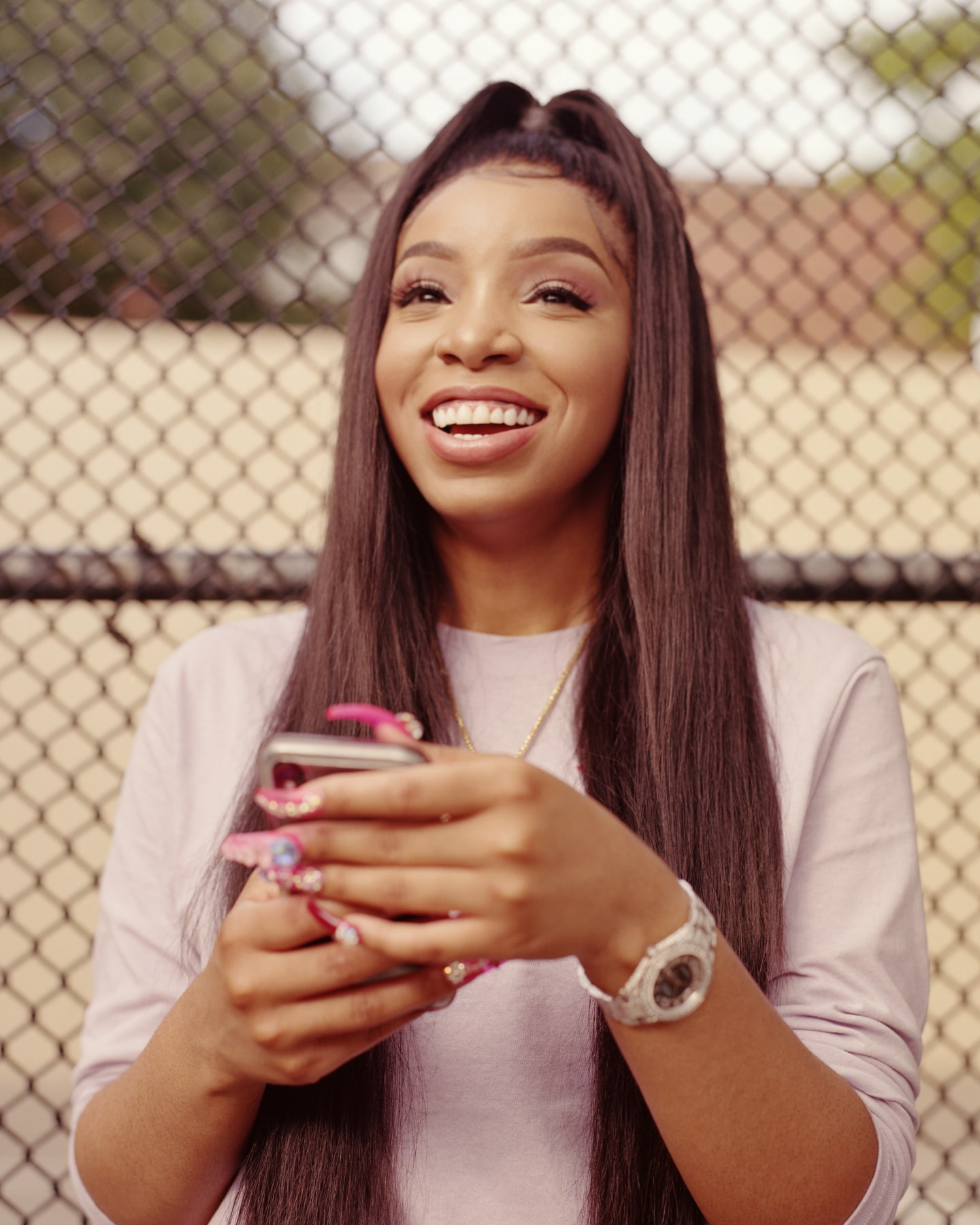 If LightSkinKeisha ever gets tired or quiet, it's not something she's shared with the world. She has shared everything else: her guiding life principles, romantic frustrations, her journey with braces and then veneers, the kind of goofy joking around one usually reserves for friends. But never weariness, and she wasn't about to show it to me either. When I hop on Skype with the Atlanta rapper one Friday morning, she's in a New York City hotel room, fresh from one press appointment and squeezing this one in before another. Her Instagram Story from that day captures her whirlwind life right now: a flight from Atlanta, her assistant carefully brushing and primping her hair, reposts of fans singing and twerking to her then hours-old single (and first R&B release), "Ride Good." Keisha's as exuberant and lighthearted in our conversation as she is in her songs and on social media. With characteristic frankness, she tells me: "I like when people interview me because I get to talk shit. Oh my God, can I cuss on this?"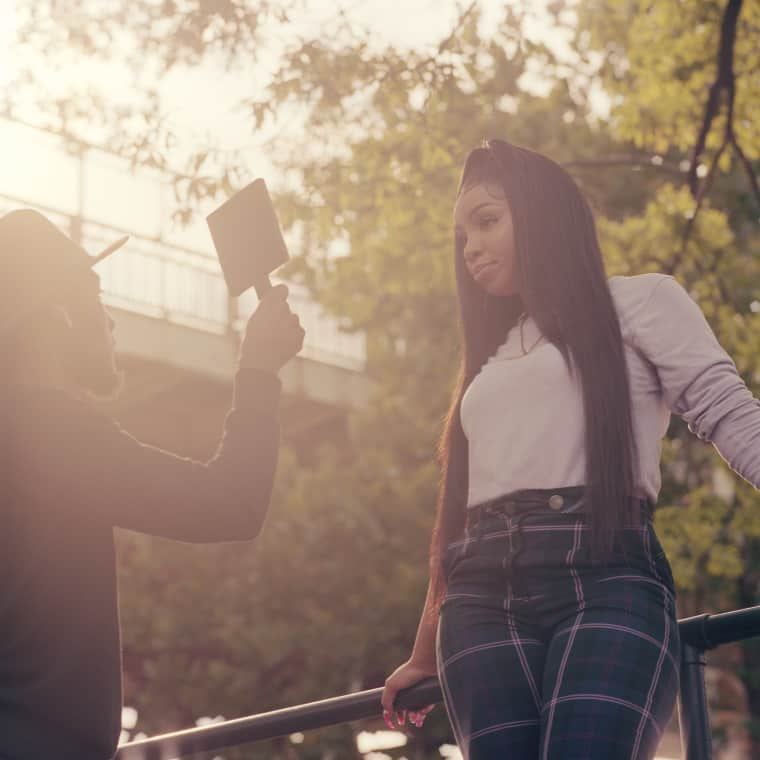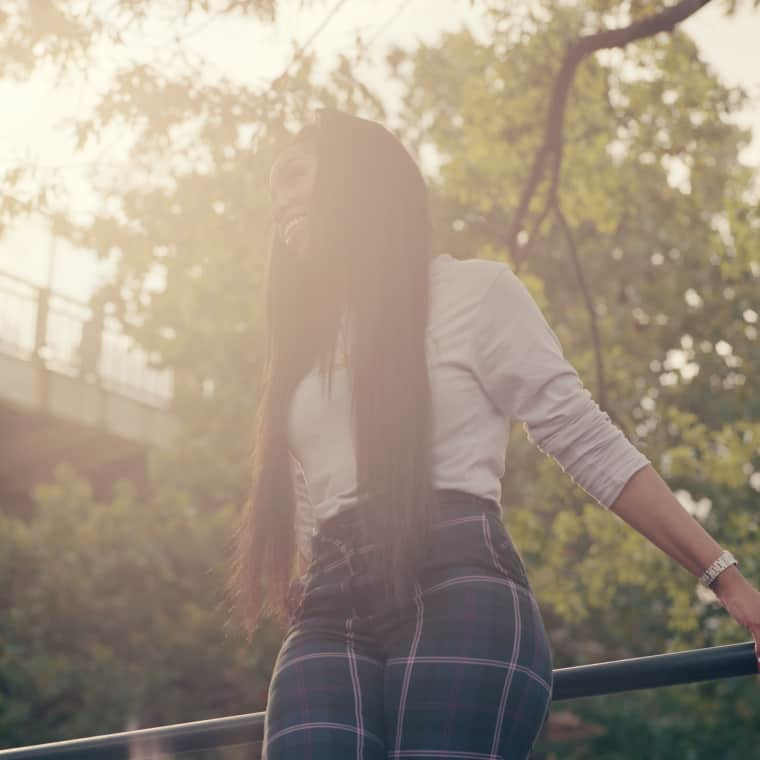 Born in Atlanta, the 24-year-old artist was raised with seven siblings and two god-siblings by a single mother who fostered Keisha's knack for performing. She honed that gift through 13 years of competitive cheerleading. "My coaches knew to put me in the middle, period, because they knew I was gon' fuck it up every single time with my facials, with my energy, just everything," says Keisha. Throughout her childhood, she supplemented what she heard on the radio with music she dug up online — a diet of Atlanta rappers like Pastor Troy and Lil Jon & the East Side Boyz and a diverse group of singers that includes Destiny's Child, Corinne Bailey Rae, and Carrie Underwood. "My mom would always be telling me, 'You're a little superstar; you need to sing.' But, now I'm a whole rapper," she says.
Keisha left cheerleading behind after high school and got a job in the service industry, channeling her performing energy into Instagram and YouTube videos. In one video from 2015, Keisha, mouth full of braces, imitates how "Atlanta niggas deadass always gotta use sound effects when they're explaining a story." Another early viral video shows her and three friends playing around in the bathroom as they're getting ready to go out. One friend taps out a beat with a hair straightener, and Keisha, in the far corner, spits out, "Burnt pussy lips, burnt pussy lips, burnt, burnt," the bizarre phrase sounding as catchy and familiar as a playground jump-rope rhyme. The video became a sensation, sparking parodies on YouTube and the app Dubsmash. Across the country, black women and kids made their twerking, hair straightener-clapping renditions of the video set to Keisha's then-anonymous voice.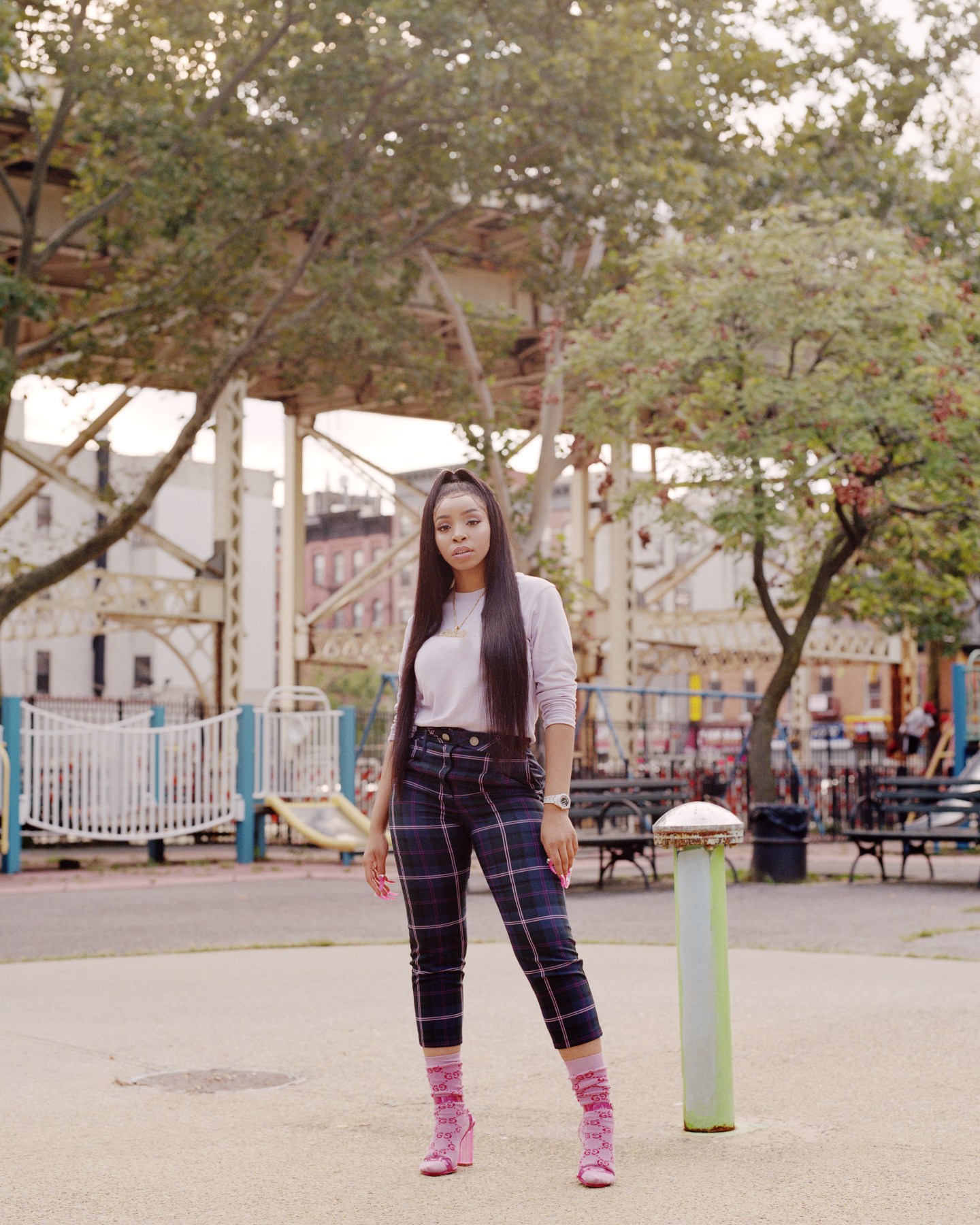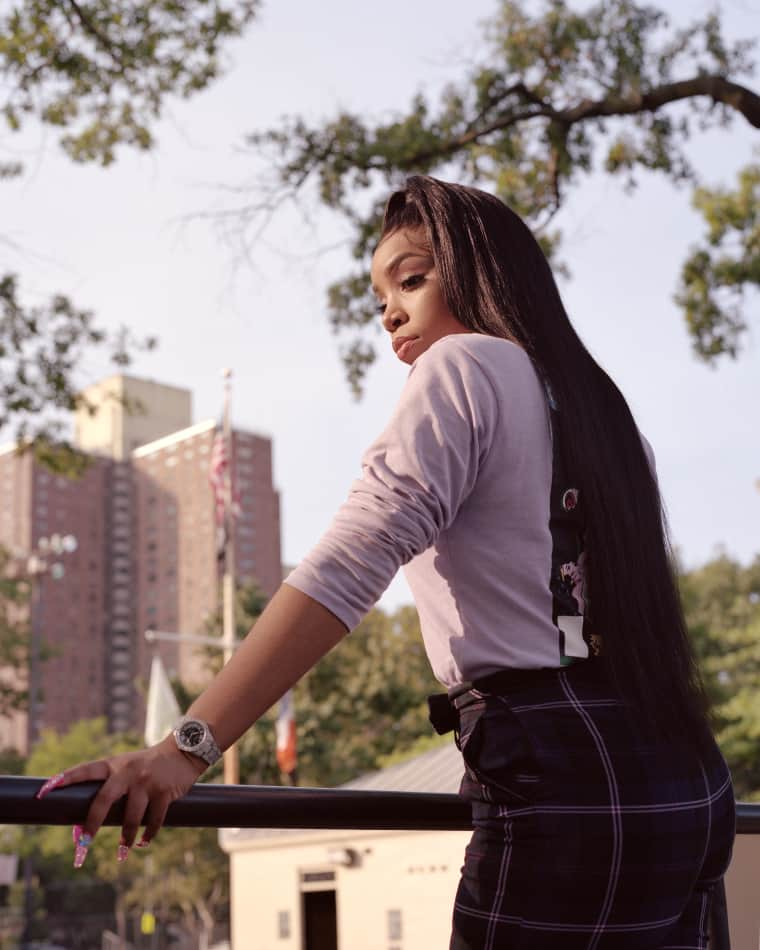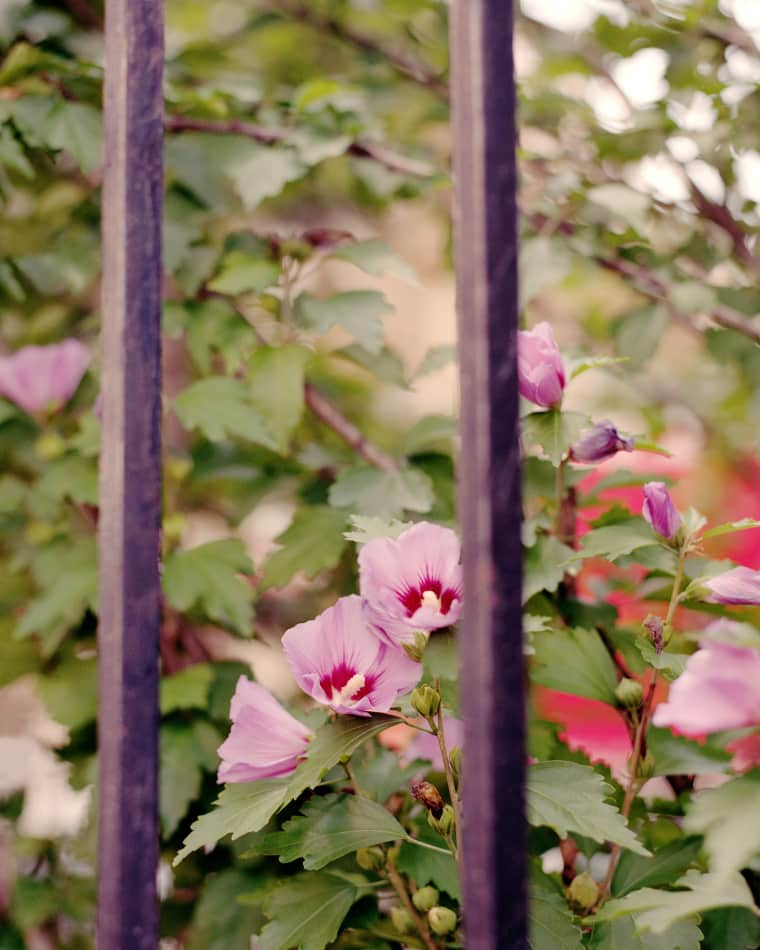 Afterward, she recorded a song based on the spontaneous hit. She's since scrubbed it from the internet, but "Burnt Pussy Lips" paved the way for another single two years later, also born from a viral video. In the clip, Keisha sits in her car and proclaims the onset of summer and "act up season": "We on our worst behavior bitch. This that motherfuckin' 'Can we work it out?' 'Uh, I'll-think-about-it' weather, bitch." The video wasn't a rap, per se, but Keisha executed the speech with a force and Georgia bounce to her words that attracted over 300,000 views. Audio from that video became part of the intro and outro to her first official single, "Weather," a darting turn-up anthem that shifted attention from her social media persona to her skill as a rapper. After the single was released last summer, Keisha left her job to pursue music full-time.
Today, the trademark braces are gone and Keisha has a deal with L.A. Reid's Hitco Entertainment, with a handful of tracks under her belt that highlight her penchant for clever turns of phrase, denouncing "broke niggas," and championing financial security and her own self-confidence — influenced no doubt by the support of her single mom. For all her confidence and energy, I'm surprised when she admits she's nervous for the world to see her different dimensions as a singer, songwriter, and rapper. She hopes her first project — a mixtape called That's Just the Bottom Line — will be the type that fans can spend quality time with, as she does with albums by artists like PARTYNEXTDOOR, Ty Dolla $ign, and Meek Mill. "I don't necessarily just want to be associated as like, 'Oh that's the girl who can make some good ass-shaking music,'" she says. "I can make some good ass-shaking music, but I can make some good-ass R&B music, too, period."