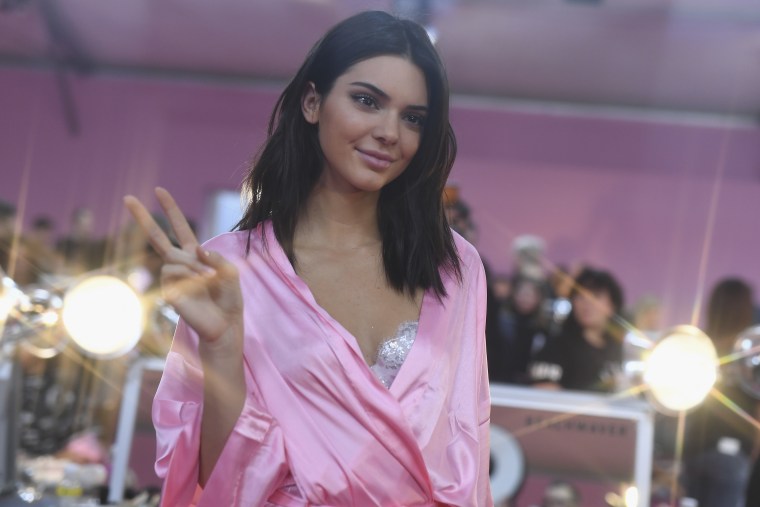 In the aftermath of the shitshow that was Fyre Festival came lawsuits, FBI investigations and of course, two eye-opening documentaries. Now, bankruptcy court investigations into the millions spent on the ill-fated 2017 event are currently underway - including money paid to models like Kendall Jenner and Bella Hadid, and artists like Soulja Boy to promote the festival and its corresponding booking app.
If bankruptcy trustee Gregory Messer's requests are approved, modeling agencies DNA Models and IMG Models may soon face subpoenas for information about the $1.2 million paid out to them by founder Billy McFarland to cast models like Hadid, Hailey Bieber, Emily Ratajkowski, and Elsa Hosk in a promotional video to promote the festival. Kendall Jenner may also face her own subpoena, after reportedly being paid $250,000 to post said promotional video to her Instagram page, a move that has since caused the Federal Trade Commission to crack down on transparency and disclosure rules for sponsored posts.
Earlier this month, a judge approved subpoenas to talent agencies including Paradigm, CAA, and ICM, who reportedly received a total of $1.4 million in booking fees for artists like Blink 182, Rae Sremmurd, Major Lazer and Disclosure to perform at the festival. As seen in both the Hulu documentary Fyre Fraud as well as Netflix's Fyre: The Greatest Party That Never Happened, serial entrepreneur Billy McFarland had a knack for acquiring investor funds, with officials placing the number at $26 million for the festival.
There may also be subpoenas for Jerry Media, the marketing firm reportedly paid $90,000 to promote the festival despite warning signs that the festival would not live up to the claims of its digital campaign, as well as artists such as Soulja Boy and Waka Flocka who were reportedly paid $115,000 and $150,000 respectively to promote the Fyre Media booking app the festival was meant to cross-promote. Messer has also requested subpoenas for 16 companies responsible for travel, food, staging, beverages, consulting and more; bringing the total worth of information requests to $11.3 million
McFarland reportedly kept no accounting records, despite pulling in and subsequently spending millions of dollars between traveling back and forth to the Bahamas and attempting to piece together the festival. This failure, according to Messer's talent agency subpoena request, "has required the Trustee to uncover as much information as he can from third parties in order to gain a full understanding of (McFarland's) financial affairs."
Billy McFarland is currently serving a six-year federal prison sentence for multiple counts of fraud.
Thumbnail image via Pascal Le Segretain/Getty Images for Victoria's Secret.