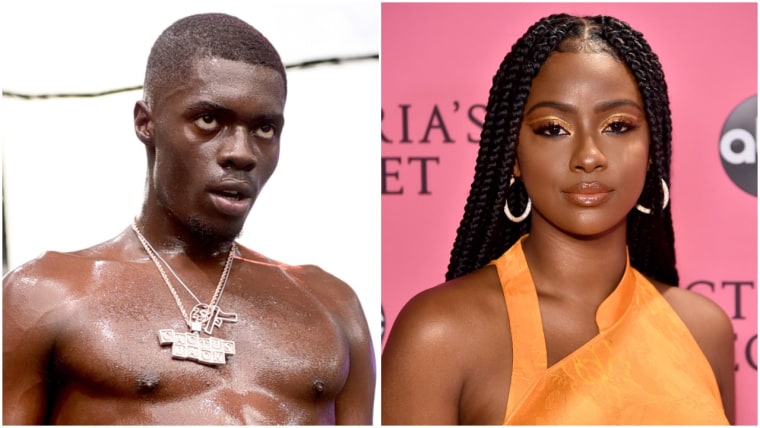 Justine Skye has accused Sheck Wes of abuse and stalking. In a series of Tweets posted Monday night, Skye called the Mudboy rapper her "abuser," detailing an instance where her and her friends were followed by Sheck and his entourage in cars. "You're pathetic sheck and you beat women," she wrote. "Moral of the story, if you never put your hands on me.. you wouldn't be in this situation and you just keep making it worse."
Back in November, Skye opened up about an instance of domestic violence on her Instagram account. Soon afterward, fans began to speculate that she was talking about Sheck Wes. "I never said who it was because I knew it wouldn't matter to a lot of you," Skye wrote at the time.
Update: 2/12/2019 Sheck Wes has denied the allegations made by Justine Skye
In a tweet, the "Mo Bamba" rapper wrote: "I've chosen to remain silent until now out of respect for actual victims of abuse. But I cannot stand by while lies are repeatedly told about me. I never hit or beat any women and I did not beat up or jump anybody."
I've chosen to remain silent until now out of respect for actual victims of abuse. But I cannot stand by while lies are repeatedly told about me.

I never hit or beat any women and I did not beat up or jump anybody.

— Sheck Jesus (@sheckwes) February 12, 2019