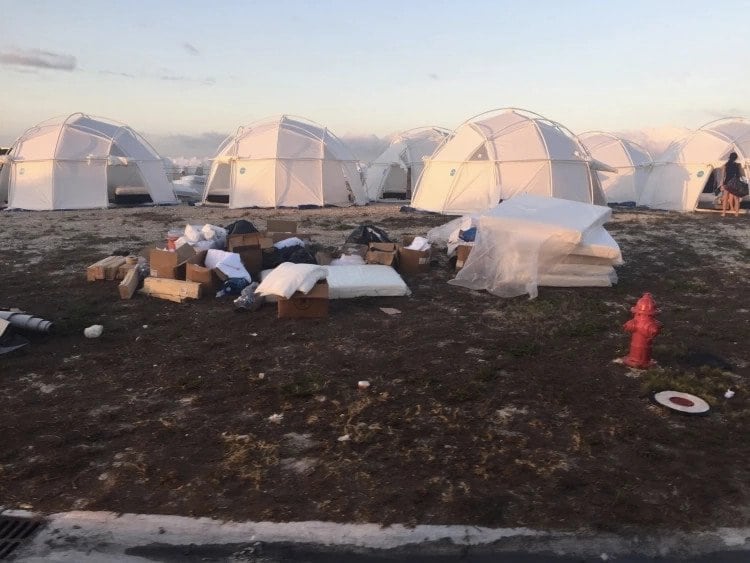 FYRE Festival founder Billy McFarland has been ordered to pay another large sum of money. This week, a New York judge ordered the now-incarcerated McFarland to pay back a $3 million loan to former investor EHL Funding.
Billboard reports that McFarland must pay back the original $3 million loan plus the contractually stipulated 30 percent interest to EHL, who invested in the festival in 2017.
McFarland reportedly stopped loan repayment once the festival infamously crashed and burned in April 2017. McFarland is already serving a six-year sentence in a New York City jail after pleading guilty to charges of fraud. He also already owes $24.7 million for the entire debacle.
The FYRE Fest story has been made into two documentaries, available to stream on Hulu and Netflix respectively.