The Deem Spencer romance record that never was
On his new project, the Queens lyricist looks for clarity during the end of a relationship.
Somewhere near his core, Deem Spencer is a romantic. He originally started rapping to impress a girl he and his friend were competing for when he was a freshman at Queens' Springfield Gardens High School. Now, the 23-year-old is talking to me during a brisk Tuesday afternoon at a SoHo studio about how he finally got to pour his amorous leanings into his new album Pretty Face. At least in a karmic sense, he'd earned the right to do so after his previous project, We Think We Alone, a dreamy, aching set of songs that Deem put together as he was dealing with the death of his grandfather.
But his follow-up isn't a joyful one. Deem explained in a deadpan whisper as he shyly shifted in his Wrestlemania hoodie that he was breaking up with his girlfriend of four years as he made Pretty Face. The relationship had been a stabilizing force in the introvert's life as he was getting adjusted to the new attention We Think We Alone brought him. Now, Deem had to deal with another personal upheaval for the second consecutive album.
It's easy to engage with pain and reduce life's complexities into placating clichés. Pretty Face is an inviting half-hour because of how it's an account of a person in the act of making sense. The lucidness of that journey makes the answers it doesn't offer feel minute. "Really, I been tryna tell shorty how beautiful shorty is to me but shorty not tryna hear it from me" is what the EP's track titles spell out when you read them as a sentence. Deem isn't quite sure when or where he came up with the line, but he's heard crooning it in repetition during Pretty Face's opening minutes: First with a childish naivete before his voice slowly decays into a weepy exhale. It demonstrates the emotional range of the project, with its tight witticisms ("Every time it rains we lose an island") and the sublime keys that rise amid the yearning on "is."
It's not unusual for male artists to evoke their exes solely for the target of their bile with catharsis as an excuse. But Deem Spencer's appears as a fully illustrated person on Pretty Face. In an interlude, she's heard goofing around and rapping a playfully vulgar freestyle as she's hanging out with him. For Deem, keeping it real doesn't strictly concern his own heartbreak. "I don't want to lie about myself," he says with a shrug.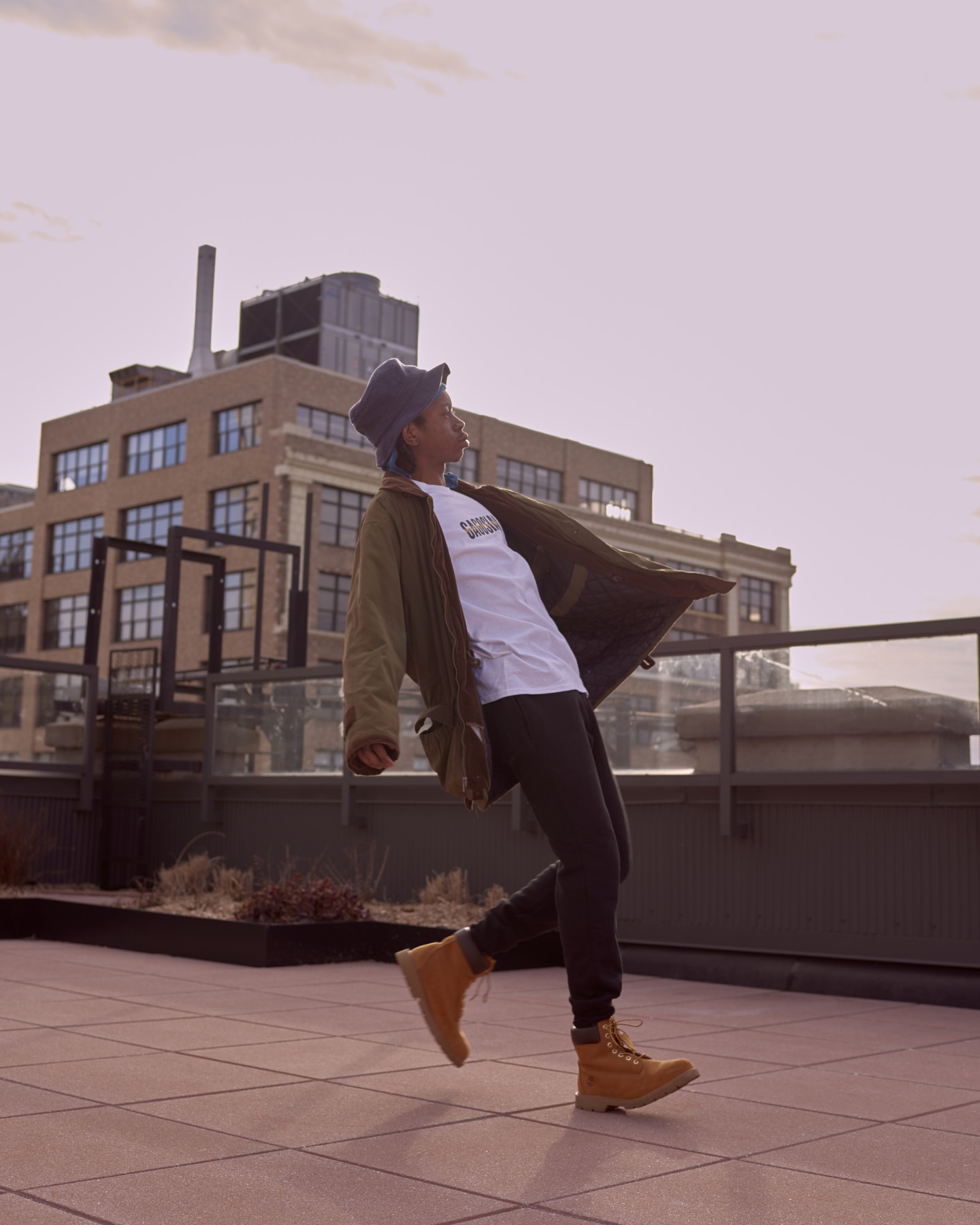 You were grieving as your released your last project. How's your headspace like this time around?

When I was making my last tape, I was dealing with the loss of my grandfather. And when I was doing this tape, I was dealing with the loss of my girlfriend. It was two different losses, so I had to approach them way different.
After the break-up happened, at what point did you start channeling that energy to this project?

I had the title "Pretty Face" in mind for like three years now. I always wanted to make something romantic with that title. And then last January — six months after We Think We Alone came out — I was like, "I'm finally going to make Pretty Face." Then a month later, shit got switched up totally, and I'm like, "Pretty Face ain't that no more."
Is the title meant to be sarcastic?

Nah. Pretty people get away with a lot more.
Is the album cover an allusion to that idea?

The album cover represents times where I felt like I had to appear more manly for her, like I had to put on a face to be what she wanted versus what I am.
How often have you struggled with that?

It's really been just the past year where I felt like, who I am wasn't good enough.
Even with the accolades?

And that was the biggest struggle for me. Everything that I worked for, I got. Now the person closest to me is making me feel like I'm not good enough, and everybody else is like, "You're so great." But I can't even act like I agree.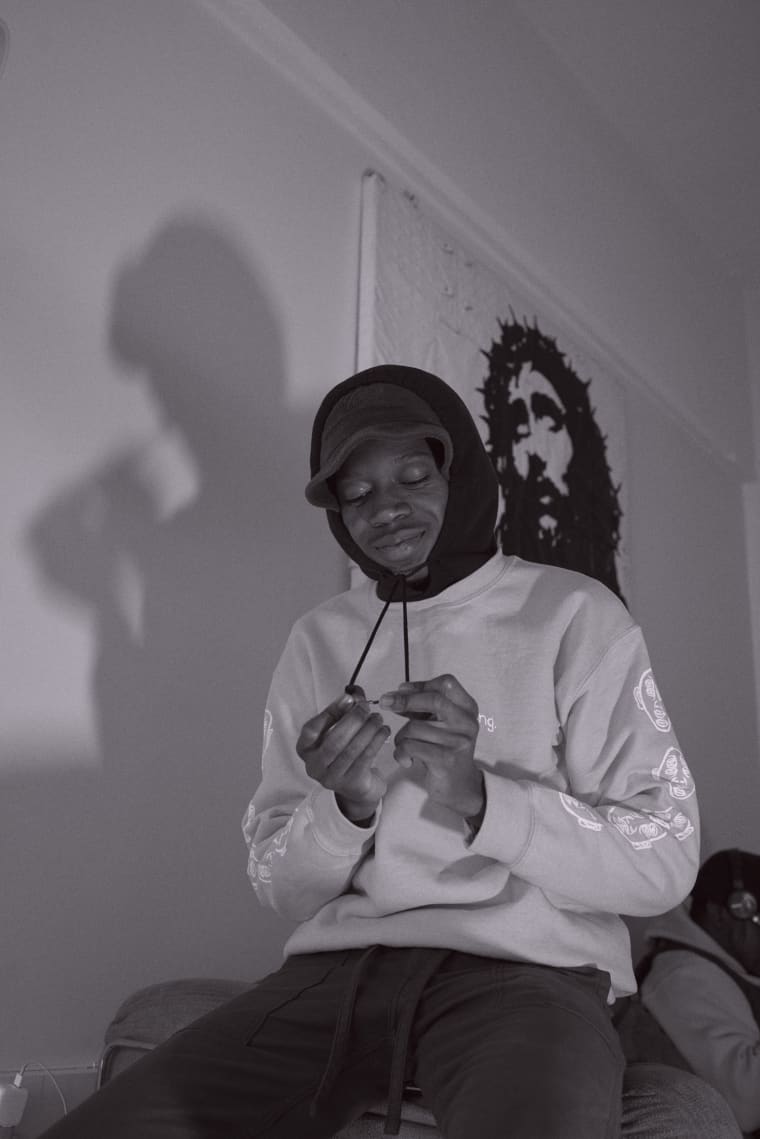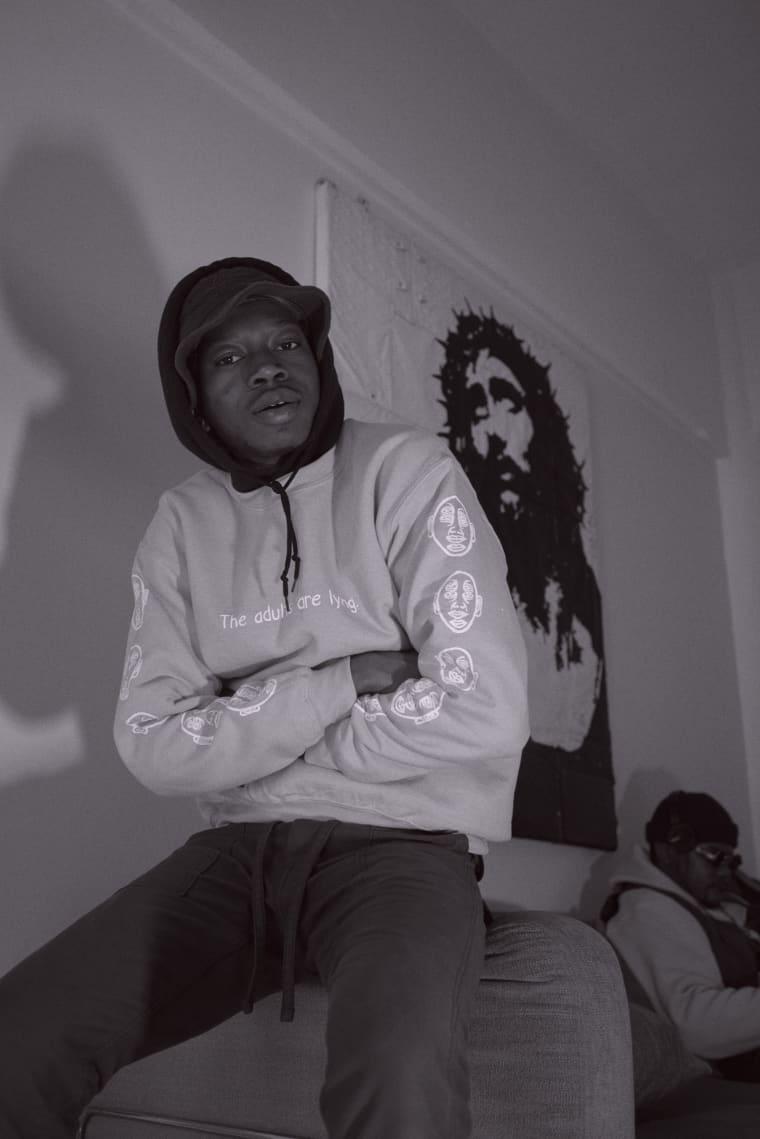 There's an interlude where a woman is telling the story about a train delay in a fast-talking way that can't be from anywhere but New York. Why is that perspective significant to the project?

In that story, she's talking about how she was on the train and the train had to stop because two people on the train died — or some shit like that. She was telling the story and was like, "Yeah, and everybody was tight. I'm like, 'I just wanted to do my fucking nails, son.'" That represents when even like the worst shit is going on, nobody cares.
You're vulnerable in your music but, from the outside looking in, not a lot of people attach that trait to being a New Yorker. Ever feel that contradiction?

I feel like I've always had an opposite perspective, like I was inside looking out. When I was little, my neighborhood was tougher than it is now, so my family would keep me inside and shit. I would always observe other kids and hear stories about what was going on outside from the other kids. But my own perspective was inspired by Nickelodeon and shit. I've always approached life with a childlike innocence. I feel like New Yorkers generally grow up faster, but I got to be a kid because I was sheltered.
What's your relationship with Jamaica, Queens like now?

People just treat me better. I grew up very quiet and ain't go out much. I wasn't at the parties and shit, I wasn't hanging out with people outside my four or five friends. Until very recently, nobody knew who I was.
Then has the new attention been an adjustment?

I'm not used to people knowing me before I introduce myself. I'm not even used to introducing myself.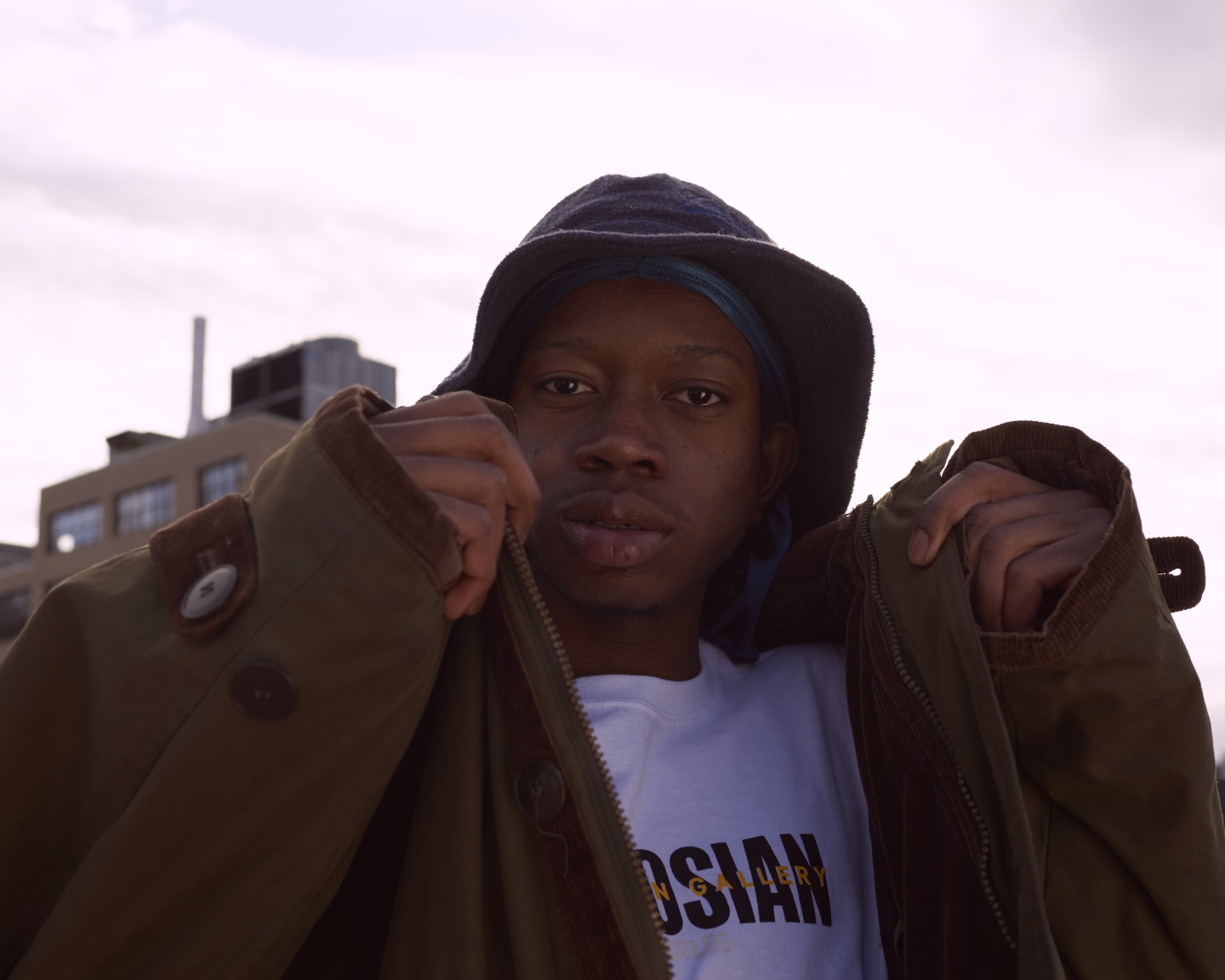 How do you feel about how views on masculinity have changed over the years?

There's definitely a wave of men being more vulnerable and I appreciate that shit to be honest. Dudes used to be soft for crying about a shorty. You still kinda are, depending on who you're around, but I don't feel soft for keeping it a buck about how I feel.
Why did the album's main quote stick?

Ionno. It just summed up the year so well.
On that first track, it feels like you're meditating on the quote as you're singing it.

My friend Bacchus' house. I was on acid and was super sad that day. I had my mic with me and I kept saying it over the beat in different ways. I don't know if I had the phrase before I had the song or not.
Why were you sad that day?

Shorty shit.

How did the three "Shorty" tracks come about?

The second part came first. I recorded that while we were still together: That's actually her rapping. We were at my house; this was while we were trying to work shit out. She wanted to rap, so I turned on the mic and she freestyled that whole shit: "Bitch, fuck you thought this was." Once she left, I sang a layer in the background. As soon as she made that, I realized these other Shorty's had to tell her side.
Why was it important to include your ex's side in the project?

I don't want to lie about myself. I wanted to show what was being said to me.
What's the roughest part about becoming single as you're making the project?

I wasn't single until I finished the project a few weeks ago. The project is literally the fight to stay together. As soon as I finished the last song, it was over.
I think thematically it definitely mirrors the way [the breakup] went down. From the beginning of the tape, it's, "I'm trying to make it work." Then it goes into the trifling shit. Then it goes into her saying, "Nothing's wrong." And then me telling her how I feel, and then her telling me, "Fuck how you feel." And then me self-reflecting.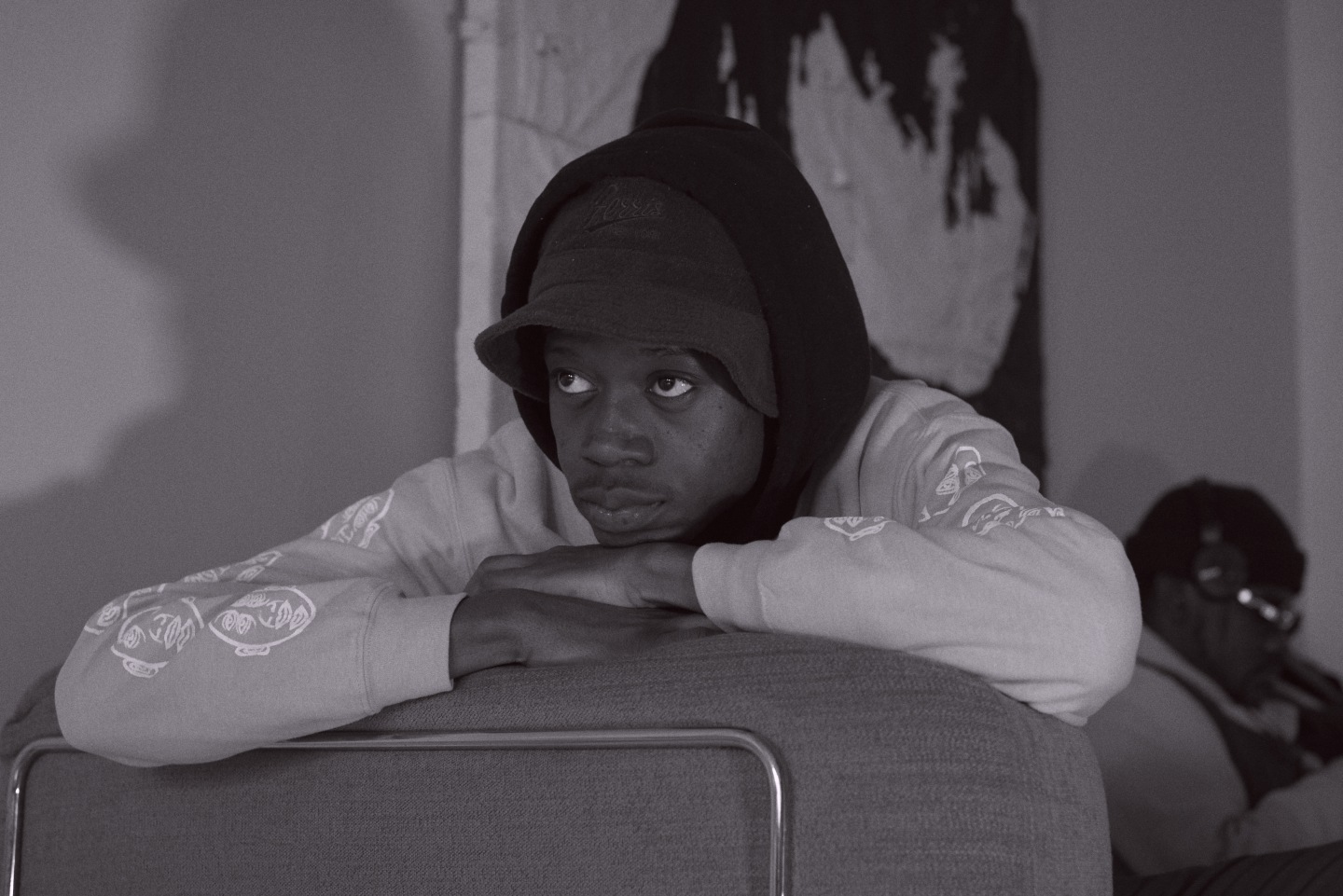 Did your family ever hear We Think We Alone?

I don't know. My cousins heard it. I don't know if my mom heard it. She's a fan of mine, but I don't know. I haven't asked her how she felt.
What about specific questions? "How do you feel about 'Eve's Titties?'"

[Laughs]
Were you focused on pressure after the attention We Think We Alone got or were you mainly preoccupied with your personal life?

I definitely wanted to put out something stronger than the last project, but I didn't know what I was going for exactly. We made We Think We Alone in a pro studio and we made Pretty Face at home. I didn't make any conscious decision on how I was gonna make this. It was just to stay comfortable.
The bedroom gives me more room to experiment. No matter how confident you are, you're more comfortable trying some shit by yourself than in front of the next person.
What do you say to someone who runs into you and says they connect to Pretty Face?

Feel better.
Does it get better for you?

I'm still kind of fucked up about it, I'm not gonna lie. But it does get better. I'm excited, because I think people are gonna like this. I'm curious what's that gonna bring.