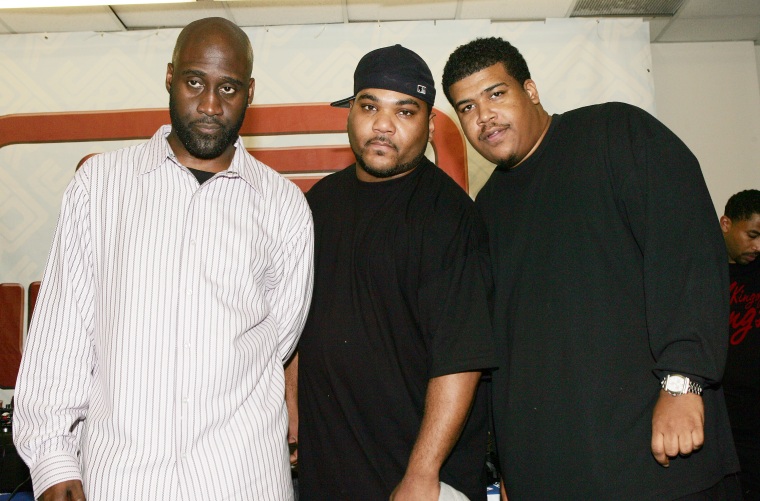 De La Soul's former label Tommy Boy has announced that the hip-hop group's first six albums will not yet be made available on streaming platforms, citing royalty disputes. The projects, which have never been released digitally, were originally scheduled to be released online last night for the 30th anniversary of De La Soul's classic debut 3 Feet High & Rising.
Tommy Boy revealed its decision in a statement to Variety, saying the label hopes "a quick resolution" can be found: "Because Tommy Boy has not had the opportunity to sit down together with De La Soul and finalize our negotiations — something we've wanted to do for months — we have decided to postpone the digital release of their catalog scheduled for tomorrow."
De La Soul publically expressed their frustration with Tommy Boy in a series of statements posted on Wednesday. "We are not happy about releasing our catalog under such unbalanced, unfair terms," they wrote, claiming that De La Soul would only receive 10% of the royalties.
Speaking with Rolling Stone, De La's David "Trugoy" Jolicoeur said Tommy Boy wanted 70% plus an extra 20% to cover an alleged $2 million debt owed to the label by the band. De La Soul claim they don't know what debt Tommy Boy is referring to, and are "still trying to find clarity," according to Rolling Stone.
Samples on the album uncleared for the digital era are a factor in the conflict, though De La Soul and Tommy Boy appear to disagree on the extent it's affected negotiations. De La Soul's Vincent Lamont Mason Jr. a.k.a. Maseo told Sway In The Morning that the group was concerned about legal fees and potential future lawsuits surrounding the samples. However, in its statement to Variety, Tommy Boy claimed uncleared samples were "not a central issue of the disagreement."