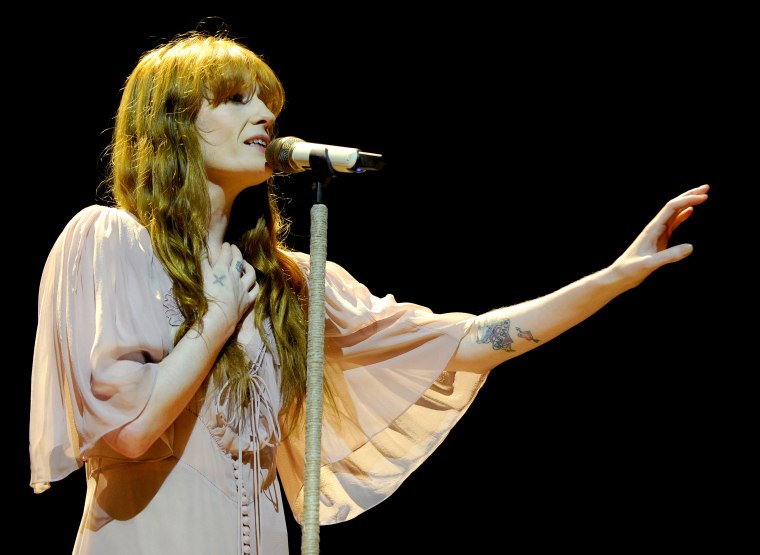 This week's episode of Game Of Thrones ended with a new Florence and The Machine song. The track, "Jenny Of Oldstones," played over the credits of the second episode of the HBO's show's final season, titled "A Knight of the Seven Kingdoms." Listen to the song below.
The original Game Of Thrones was written by Ramin Djawadi alongside showrunners Dan Weiss and David Benioff, plus author George R.R. Martin. A version of the song was sung by the character Podrick Payne earlier in the same episode.
Florence is the only artist whose music will be featured in the final season of Game Of Thrones. A press release confirms that she was approached by Benioff and Weiss after a song of hers was used in the second season of the show, which aired in 2012.