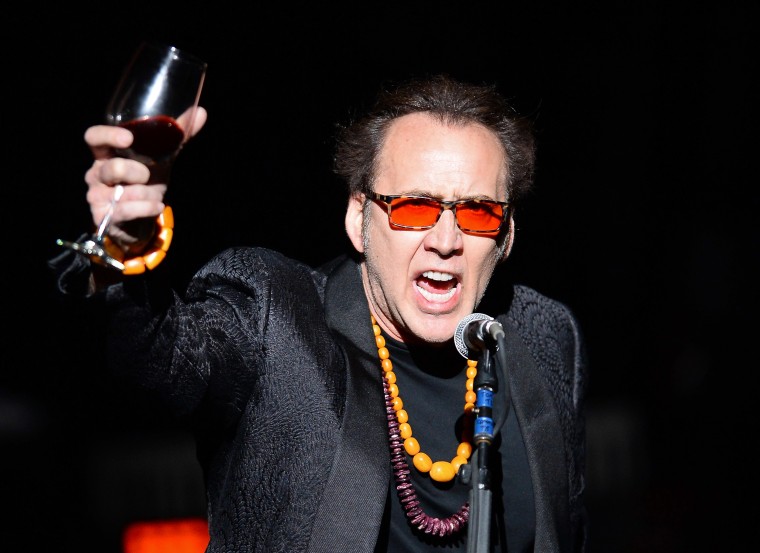 The third anniversary of Prince's untimely passing fell during the past weekend on April 21, and the artist's life was celebrated in style by Nicolas Cage, one of Hollywood's last true eccentrics. TMZ has obtained a brief video of the actor roaring through the title track of Prince's 1984 film and album on Sunday night at a karaoke bar in Los Angeles – check it out here.
TMZ speculates that Cage's performance is fuelled by the recent annulment of his four-day-old marriage, but really, you don't need to wed prematurely in Las Vegas to catch a feeling while performing "Purple Rain" at karaoke. Trust me.
Watch the video at TMZ, then watch Mandy and Bad Lieutenant: Port of Call New Orleans, two great Nick Cage movies.