Sir David Attenborough is tryna bring his field recordings to the club
The legendary environmentalist wants you to remix his tape of a sacred Indonesian tribal song.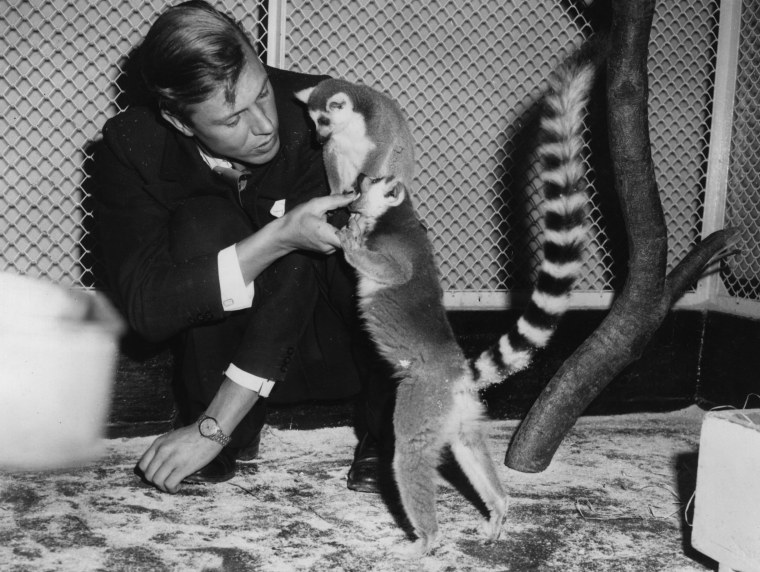 Today marks renowned broadcaster and environmentalist Sir David Attenborough's 93rd birthday and yeah, he's tryna turn up. BBC reports that Attenborough is seeking a trance producer to spin some of his gamelan field recordings into a bonafide slapper. Back in 1954, while in Bali filming the BBC series Zoo Quest, Attenborough stumbled upon a group of Balinese villagers who played with "extraordinary precision and real zest," and captured what he heard on tape.
"The traditions that had been developed over centuries were still continued with no knowledge of Western styles of music, which since have enveloped the world," Attenborough told Songlines last year. "These sounds which I captured with that clumsy tape recorder 60 years ago have a quality that you wouldn't be able to replicate today." The audio remained in the BBC archives for the past six decades, and was dusted off for Attenborough's retrospective album last year.
Still, Attenborough really wants people to acquaint themselves with the sounds of an Indonesia-gone-by, and so he's started a competition to remix "Gender Wayang" with a contemporary twist. Aspiring producers can submit their take on the original recording (which sounds a bit like an ancient Four Tet transmission) by June 10 for a chance to be picked by Attenborough as the winning remixer. Hear the track below and have at it for yourself.