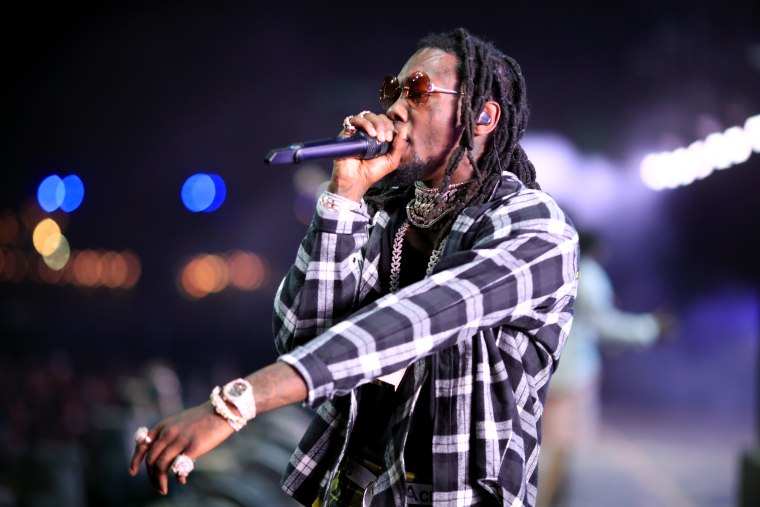 An Atlanta recording studio was hit with a drive-by shooting on Wednesday night, and Offset may have been present during the attack.
Atlanta Police confirmed to The FADER that a shooting took place at Crossover Entertainment Group in Atlanta yesterday evening. The individual who reported the incident claimed that shots were fired from a dark SUV – police noted damage to three nearby vehicles and buildings. One person was allegedly shot in the leg, but police were unable to locate the victim. Offset left the studio before the arrival of police, and one witness reportedly told police they believed Offset was the target of the shooting, according to TMZ.
A motive was not confirmed in the police's statement. "Investigators are working to determine the circumstances surrounding of the shooting. The investigation continues." Police confirmed to Fox News that they plan to speak with Offset about the incident.
Last week, a felony arrest warrant was issued for Offset in connection with an altercation with a fan in a Target.
Representatives for Offset were not immediately available for comment.