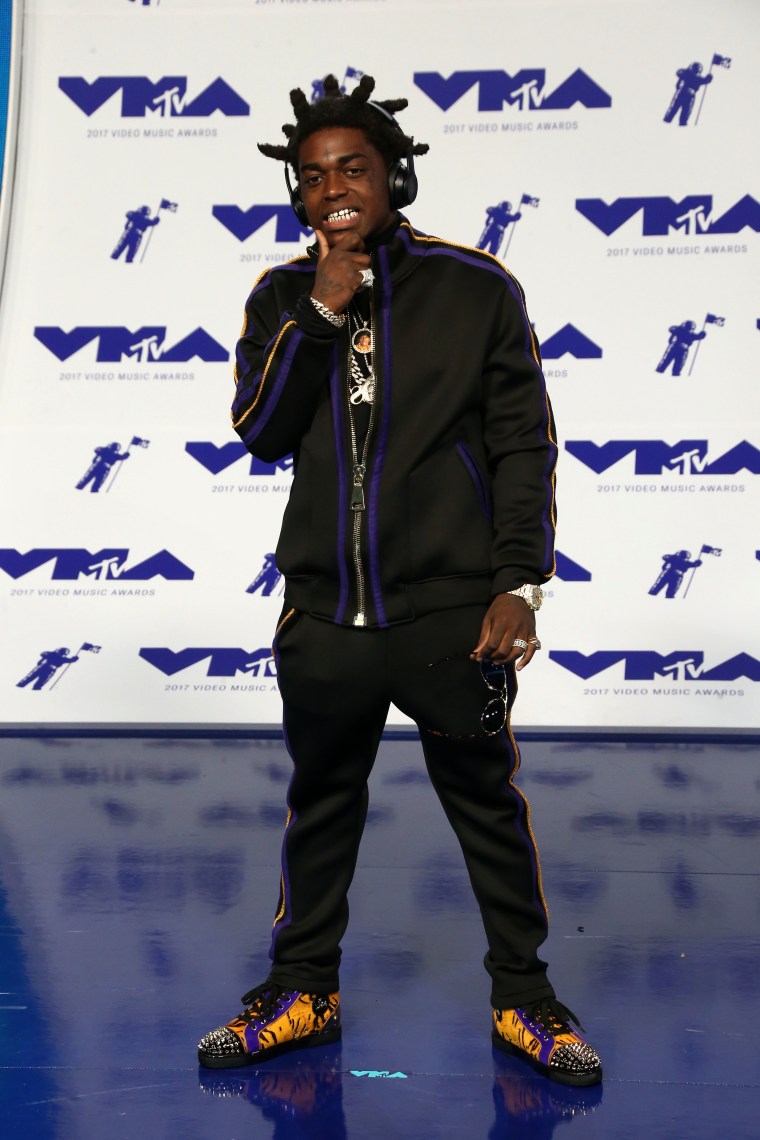 Kodak Black was arrested ahead of his scheduled Rolling Loud Miami set this past weekend over weapons charges. The rapper was accused by authorities of having lied twice while purchasing a gun, due to him having ticked an incorrect box on a Firearms Transaction Record.
The Associated Press is now reporting that Black has been granted release from a Miami federal prison on a $550,000 bond with house arrest. Black is already currently out on bail awaiting trial for a South Carolina first-degree sexual assault case; due to Black's most recent arrest, South Carolina authorities have filed a motion to have his bond revoked.
This weekend's arrest was Black's second arrest in as many months, after being arrested by authorities on drug and gun charges after attempting to enter the US from Canada.