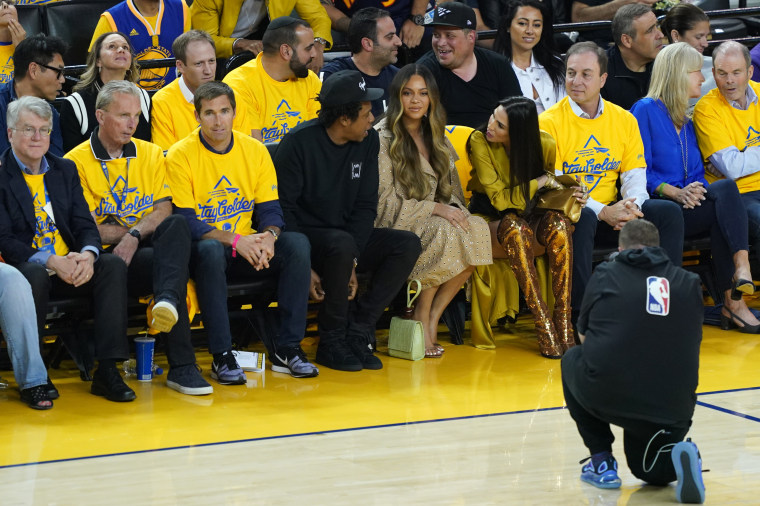 Beyoncé and husband JAY-Z were courtside last night at Game Three of the NBA Finals, and Nicole Curran, wife of Golden State Warriors co-owner Joe Lacob, found herself in the crosshairs of a new meme. A picture of Curran speaking to JAY-Z over Beyoncé went viral, but it's not a harmless internet joke: according to ESPN reporter Ramona Shelburne, Curran was forced to disable her Instagram account due to death threats.
In statements reportedly made to Shelburne, Curran says she had offered drinks to Beyoncé and JAY-Z, who she had invited to games "3-4 times before." The volume in the arena was too loud to hear JAY-Z's request, so she leaned in, resulting in the infamous picture.
Curran insisted that things between her and the couple were friendly. "There was no hostility. I was trying to be a good hostess," Curran told Shelburne, adding: "I can't believe our players go through this. That kids go through this." Read Shelburne's tweets below:
The picture gets its viral power thanks in part to the allegations of JAY-Z's infidelity that inspired Beyoncé's album Lemonade. JAY-Z publicly confirmed the rumors in an interview with Dean Baquet for T Magazine published in 2017.