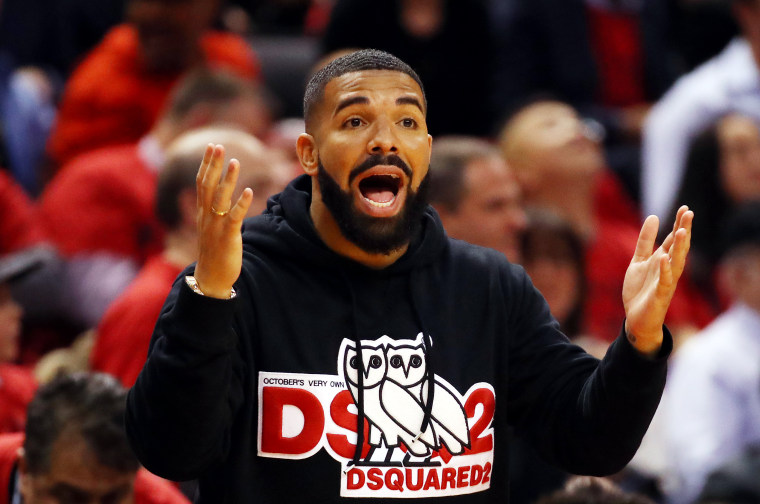 Drake might actually be done with his Cash Money deal. It's long been speculated that his 2009 deal with Birdman's imprint was nearing completion; on "Is This More," off last year's Scorpion, he even raps that "soon as this album drop I'm out of the deal." This weekend, following the Toronto Raptors' historic win, Drake celebrated by dropping the Best in the World Pack, his first two solo singles since releasing Scorpion.
A curious detail within the release, as Complex points out, is that Apple Music lists the singles as being licensed to Frozen Moments, LLC, under Republic Records. Even more strange is the fact that Tidal initially listed the singles as a Cash Money and Young Money release, but has since edited them to reflect Frozen Moments. As of Tuesday afternoon, Spotify still says they're licensed to Cash Money and Young Money.
Frozen Moments, LLC has been around since 2009, primarily for merchandise trademarks, although it did surface in the credits of Drake's remix of Summer Walker's "Girls Need Love" earlier this year. A representative for Drake declined to comment when asked about his current label situation.