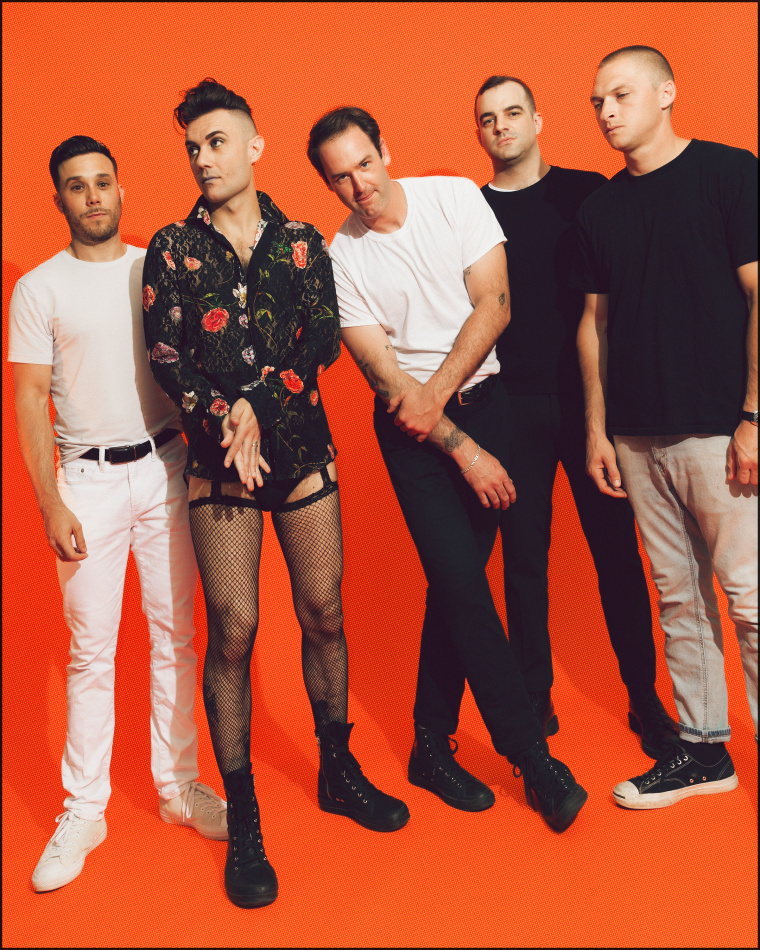 Ceremony have always been slightly out of step with their surroundings. When the band released Ruined in 2005, the seven-song EP was a modernist take on powerviolence, a subgenre of hardcore that's largely out of vogue — and to complicate matters, purists were quick to note that it didn't really sound like powerviolence. On their third album Rohnert Park in 2010, they took on the gut-level melodicism of classic '80s hardcore, with some fans missing the seconds-long spurts of pure vitriol; on their two albums for venerated indie label Matador Records, they polarizingly pivoted toward a softer post-punk sound.
For In The Spirit World Now, Ceremony's first album in four years, they've linked up with Relapse Records, making them only the second band ever to have releases on both Matador and that label (the other is Unsane). The move suggests that Ceremony are returning to their hardcore roots, but even though In the Spirit World Now is much more energetic than the languid tenor of 2015's The L-Shaped Man, this most assuredly isn't hardcore. There's still a sonic heft to the album, but the guitars are largely replaced with washes of synthesizer. Like everything they've ever done, it takes a few listens for that to truly reveal itself.
The record was recorded with Philadelphia's Will Yip (Title Fight, Tigers Jaw) and Ben Greenberg (The Men, Uniform) in New York; paired with vocal contributions from Chelsea Wolfe and Nothing's Dominic Palermo, it's clear that In The Spirit World Now isn't beholden to any sound or scene. Guitarist Anthony Anzaldo is no longer shy about bringing his love of Prince to the forefront, and vocalist Ross Farrar has embraced pop-oriented hooks. The album's opening track and first single, "Turn Away The Bad Thing," is a perfect signpost as to what to expect from the album, with danceable rhythms and a bridge that stands as proof that Ceremony will never take the easy route.
When did you start working on this album?
ROSS FARRAR: We'd finished touring on The L-Shaped Man and everyone was doing other stuff. I was in grad school, Anthony got married, and a whole slew of things happened, so we just put off the band for a while. Last spring, I got a call from Anthony saying, "Hey, we should practice." We just started writing the songs, and ewe decided to do another record.
Was Anthony already bringing in songs based around synth parts?
I think he'd had that in his mind for a long time. He loves that kind of music. When we were practicing, he was using this effect on his guitar to mimic a synthesizer, and he played it throughout the whole thing.
Was it hard for you to find ways for you to sing over such melodically different material?
The melodies were something I'm not as used to. A lot of the stuff we came up with was more pop-driven. Trying to actually sing on this record was really difficult for me, because I'd never really done that before. With any musical change, you have to do your best to adapt, and I did the best I could.
Your vocal style has shifted a lot over the years. How did it feel to have to rebuild your identity as a vocalist?
It was exciting. I never thought about doing something like this before. Originally, I thought about pushing them in a more energetic way like on Zoo — a little bit more punk. When I got into the studio with Will, he helped a lot with my melodies and brought it to an even more poppy state. I just had to let go. Will and Anthony were rooting me on a lot of times, because it was kind of scary — but sometimes, you just have to let go and try something new.
Between pursuing your MFA and doing something more traditionally punk with Crisis Man, did being in Ceremony take on a new meaning for you?
I've been thinking a lot about that, because I have my hands in a lot of pots right now. I'm working with different mediums, aesthetics, and styles, so going so far outside my comfort zone wasn't anything new. It makes me feel more like a versatile person. But I still sometimes worry that it's too poppy or veering too far from my other self — but whatever.
How do you deal with the fact that people will always be suspect of the authenticity of your stylistic shifts?
That's the terrible part of it. A lot of people feel like, if you're doing so many things at once, you're not focusing on one thing enough, and you may be doing yourself a disservice by not making that thing the best that it could be. That's the internalized pressure for me — that if I'd stuck with one medium and tried to master it for my entire life, I'd be really good at it. But I'm not that kind of person. As far as critics or people who might look at me askance, that's just one of those things I try to ignore. Those people don't affect my life firsthand — they're just out there nagging.
This album addresses free will and the nature of desire, and how that can be self-destructive. Does that relate to you having grown up in a band that makes loud, destructive music?
Desire is about will power and my struggle with it. Being in a band, there's the sex, drugs, and rock 'n' roll thing that we all go through. We've played nearly a thousand shows, and if you're a person that indulges in drinking, drug use, and sexual encounters, there's a lot happening all the time. I've been trying to learn how to not live that lifestyle 24/7. Most of my young adult life was spent traveling, playing shows, and always trying to please people. When I have three years off in school, I spend that time trying to chill out — and I can't, because I have all these desires and my will power is flaccid because of what I've experienced before.
When you shifted to academia, was it hard to think about making space for Ceremony?
You're forced into thinking of how to balance it. When you spend a lot of your time traveling and playing in a band and being a crazy person, going into normal life and dealing with the hoi polloi made me think that I had to relax and learn how to not be doing what I was doing. You have to be nice to your body, drink the green drink, take care of yourself. My father and I are a lot alike. We're both Virgos and we nitpick everything, but we also like to have a good time all the time. Being in the band and living this whole lifestyle has been really fun and incredible, but like anyone else, I worry about my health, my mental capacity, and my inner life. I'm trying to tone it back a little bit.
What drives your need for progression?
We're all very different. When we come together in a room, we all approach what it is we want to make a little differently. People do very strong changes every five or eight years, and we've been a band for 15. It's weird to look at JD, Jake, or Anthony and be like, "Wow, I remember you when you were that way, and now you're this way." The same is true for what we create. Maybe the outside hasn't changed, but the way you approach art has.
I've learned to embrace the change. I was always one of those people that was like, "If we change too much, we'll freak people out." A lot of artists are fearful that they're going to alienate their audience. I understand that, and I don't want to be subtractive about it in any way, but we've just always thought about what's forward. There's a selfish part of it, where we wanted to make what was true to us and what we loved.
"Turn Away The Bad Thing" features Chelsea Wolfe, and Dominic from Nothing contributes elsewhere on the record.
They were people who have been in our lives, or friends of ours that we respected. It was something we wanted to explore, and it adds another dimension to the record. When I listen to the record, it feels very colorful. The L-Shaped Man is kind of blue, sad, and monochromatic, but this one's very bright. Adding those other voices was a subconscious way of drawing that out.
There are spoken-word interludes that break up the album into different sections. How did you decide to bring those elements in here?
The poem was a thesis for the record. It talks about being on a beach, it has "California" in the title, and I was thinking about things that happened to me and my life back when I was living in New York. It was about a moment I had driving in a car and feeling that loss of control and will power in my life. The whole experience of this record is about embracing the chaos. The person who narrates it is Brooks Haxton, who I worked with closely on my poetry collection at Syracuse. He's been a very prominent figure in my life the past couple years. It's a collection of all the friends we have who have made an impact on us over the past couple years.
How was working with Will Yip and Ben Greenberg?
It was Anthony and I's Spy vs. Spy thing. His idea was to have Will, and it was my idea to have Ben, so we fused that together. It was weird going back and forth because we wanted to use them both — Ben did most of the synthetic stuff, and Will was the proprietor of the drums and the vocals. Ben made the record feel a little more rough. It was an interesting dichotomy.
When The L-Shaped Man was released, the reaction was polarizing before people seemingly warmed up to it. How does it feel to be releasing a new album given that?
It's exciting, because the record encapsulates everything we've done so far. It's got fast, driving songs, a slow song, this new synth element that people are particularly digging right now in the musical consciousness. It's charting new territory while still having a lot of those old elements — but I guess we'll see what people think.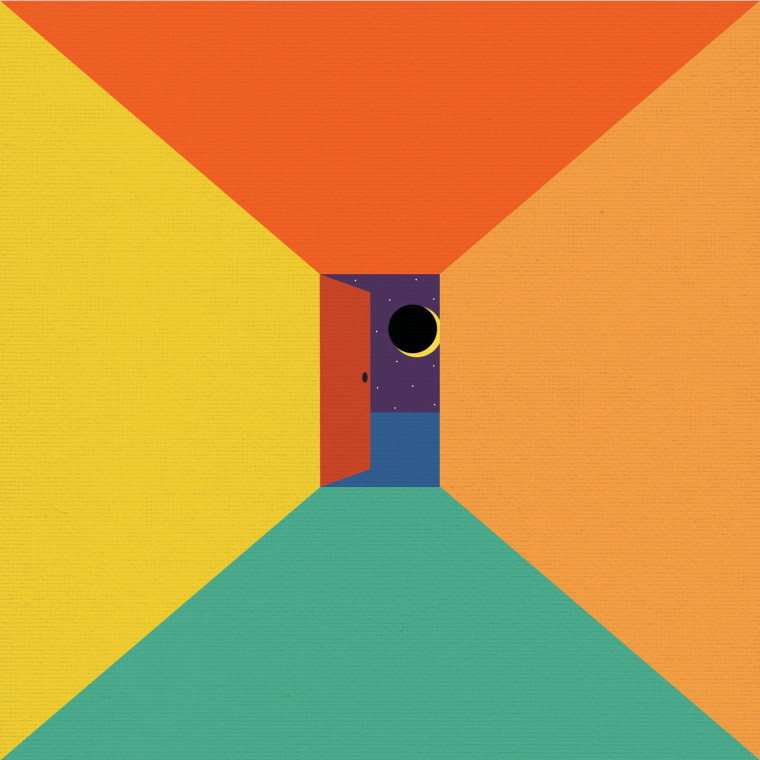 Ceremony on tour:
06/26: Portland, OR - Hawthorne Theater #
06/28: Reno, NV - Holland Project #
06/29: Las Vegas, NV - American Legion Hall #
06/30: Santa Ana, CA - Observatory #
07/03: San Diego, CA - Irenic #
07/05: Fresno, CA - Strummers #
08/23: San Francisco, CA - August Hall !
08/24: Los Angeles, CA - The Regent !
# - w/ Sheer Mag
! - Record Release Show w/ Pissed Jeans & Special Guests TBA
Listen to The FADER's weekly playlist of songs you need in your life