We asked 12 LGBTQ+ artists about the art that's impacted them most
From music, to television and literature, some of our favorite artists provide us with some fond memories and recommendations.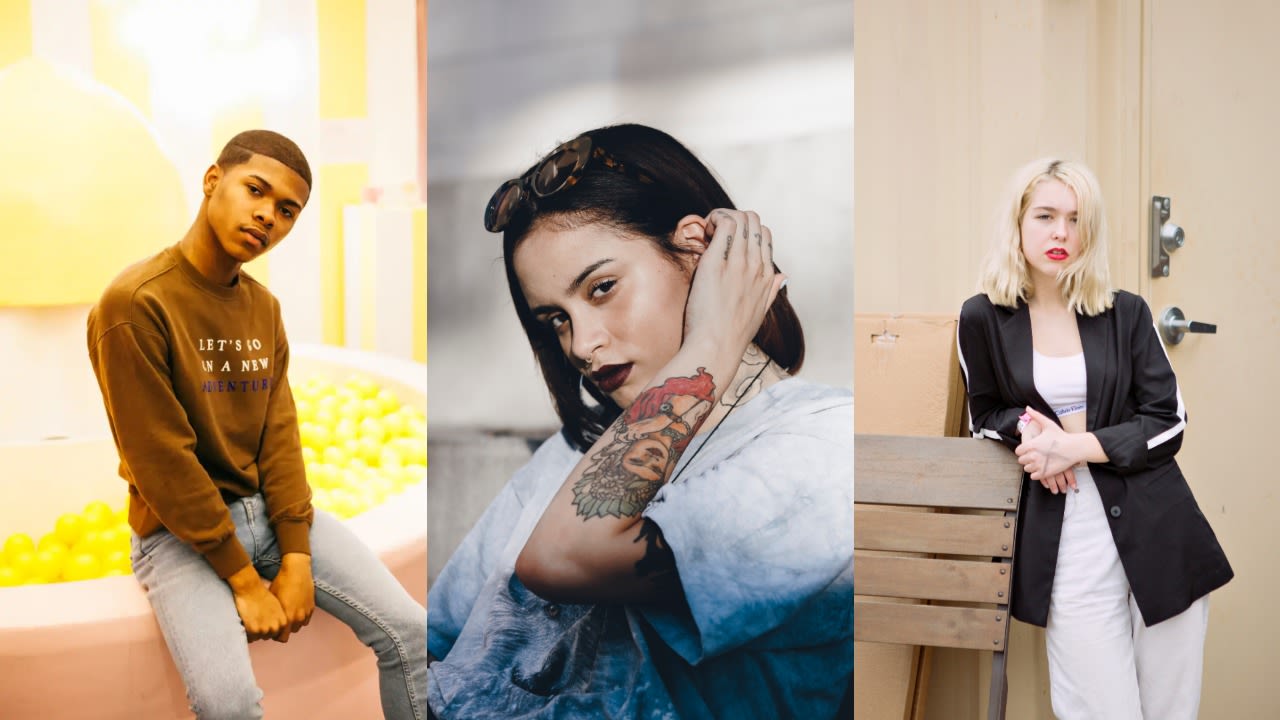 Kehlani
"The Alchemist by Paul Coelho. I think it's a super game changer in the personal motivation & journey world. It's a self-help prophetic book put into beautiful story form. A must read for sure!"
Kidd Kenn
"This picture is impactful because it showed me anything can happen and you never know who's watching you!"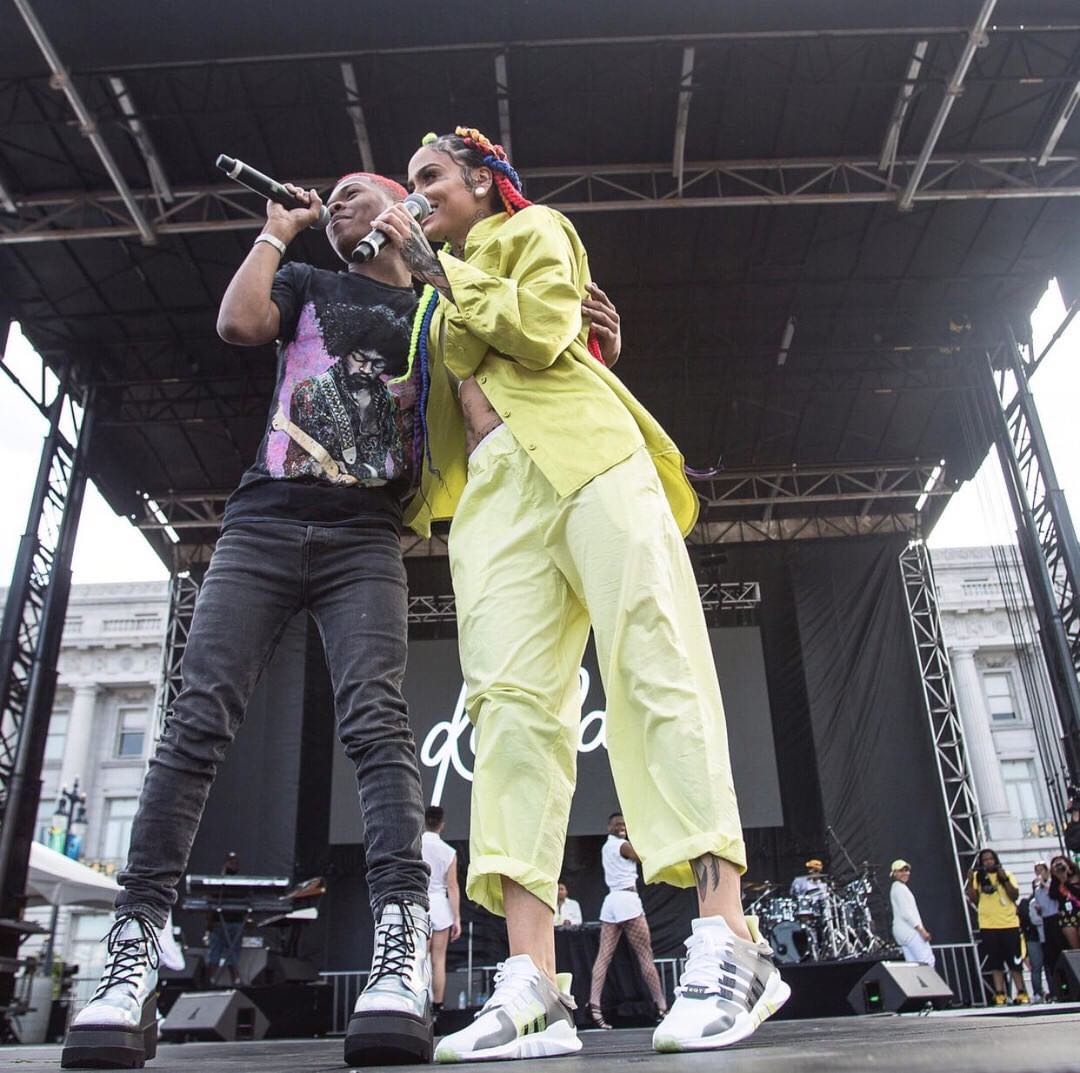 Oscar Nñ, co-founder and resident DJ of Papi Juice
How to Write an Autobiographical Novel: Essays by Alexander Chee

"This book means a lot to me because of how layered it is. It is part autobiography, part historical novel, and part educational text. It's also a coming of age story about a queer man of color in San Francisco and New York at the time of the AIDS crisis. Queer stories can sometimes feel to me very one-dimensional and about one aspect of our identities, whether it is our race, gender, or health, so I appreciate that this book, through the author's experiences, is able to portray the complexities of what it means to be a queer artist in the U.S."
Byrell the Great
"The moment Crystal Labeija started what we know as Ballroom! A cultural moment. Drag pageants were very racist back in her times and when she did this she took such a stance and started a revolution for all black and Latinx people. This is what started the ballroom scene. She took shade and grew flowers of her own. In many ways I relate to this stance she took. Such a strong woman!"
Snail Mail
"The Well of Loneliness by Radclyffe Hall. I think it may have been the first lesbian novel? It had a really profound impact on my writing"
MUNA
"James Baldwin's Giovanni's Room. With this book, Baldwin made a point about the sanctity of all love stories by paying one specific queer love story a sacred kind of attention. Maggie Nelsons's The Argonauts, just a phenomenally beautiful read. We love auto-theory. Barbara Kruger's Girl Don't Die For Love — this piece spoke to women during the AIDS epidemic, encouraging them to advocate for their own bodies, and it inspired some of the songs on our new record. Catherine Opie's O and the On Our Backs magazine archive: images of lesbian and queer BDSM inspired a lot of the imagery on our first record."
Adult Jazz
"Silent Shout by The Knife. It got given the NME Top 100 albums of the year in 2006 by my Dad (absolute curveball, tbh) all burnt onto a data CD when I was 16. Think he got given it by a friend. This one really stood out above the rest. I remember being vaguely aware of their record before, but this record sounded like people who weren't doing what they were supposed to, not in bratty or necessarily combative way but in a more compulsive essential way — so truly queer. I remember listening to "The Captain" nonstop, and got especially hooked on the live video. I unbelievably really had no idea The Knife were a queer magnet, but it's funny how those things seep out and find us all in the end. Impact wise: Adult Jazz / other music I'm involved with are always trying to squirm a little bit in that queer way that you hear on that record, and play with discomfort. The fact that this record is also insanely pleasurable and fun shows that sometimes the slighter the squirm is, the more it works on you!"
Cakes Da Killa
"Author E. Lynn Harris has a huge impact on my art because it was through his novels that I discovered true therapy. His autobiography What Becomes of the Brokenhearted touched me the most because of the similarities we had growing up as black gay men. Harris gave me hope. If he could make it through all life's bullshit, I could too! I don't know if reading books are cool again but it is a must read for any young person looking for clarity."
Arca
"Revolutionary Girl Utena (the film). I love REVOLUTIONARY GIRL UTENA! The story is so poetic, the movements and silhouettes so aesthetically beautiful, the sense of humor and style electric & transgressive, the love story so vital and joyous! Utena depicts a girl-on-girl dance scene that takes place on the surface of an endless body of water reflecting the stars in space, transformation of bodies into vehicles, upward rose petal rains, queer love rendered in beautiful trance-inducing sequences and fab music. Drama, fashion, transformation, fantasy and fiction of the heart, body and soul."