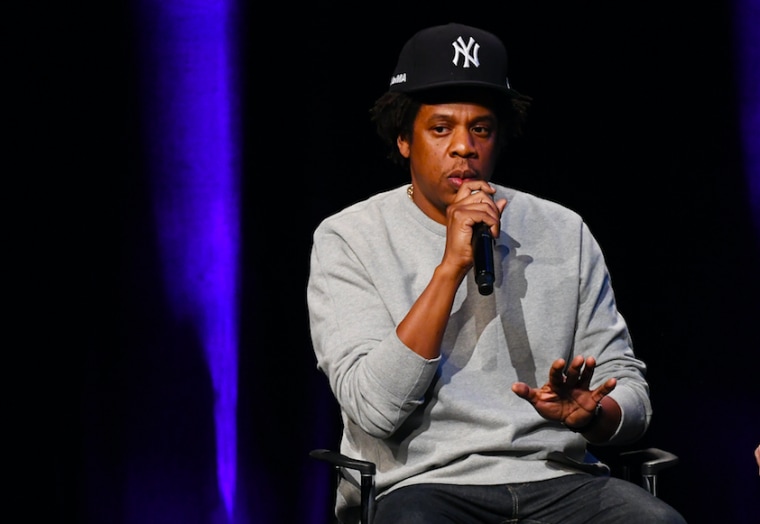 Last summer, on The Carters' "APESHIT," JAY-Z told the NFL "we in stadiums too," and that the Super Bowl needs him. The NFL apparently heard what he was getting at loud and clear, because today it was announced that they're bringing JAY-Z on as a "live music entertainment strategist," the New York Times reports. The partnership also involves his label, Roc Nation.
In his new role, Hov and his team will have input on who the NFL books for live musical performances — yes, that includes the Super Bowl halftime show. Additionally, he'll assist with the league's social justice initiative "Inspire Change," which seeks to "support programs and initiatives that reduce barriers to opportunity... focusing on education and economic advancement, police and community relations, and criminal justice reform."
JAY-Z has been especially critical of the league over the past few years regarding their treatment of Colin Kaepernick. Statements from him and NFL Commissioner Roger Goodell to the Times seem to suggest that the partnership will seek to amend some of the public dissent over the league's social justice ethics, although (shockingly) Kaepernick's name was not directly mentioned. "The NFL has a great platform, and it has to be all-inclusive," Hov said. "They were willing to do some things, to make some changes, that we can do some good." So, there you have it.