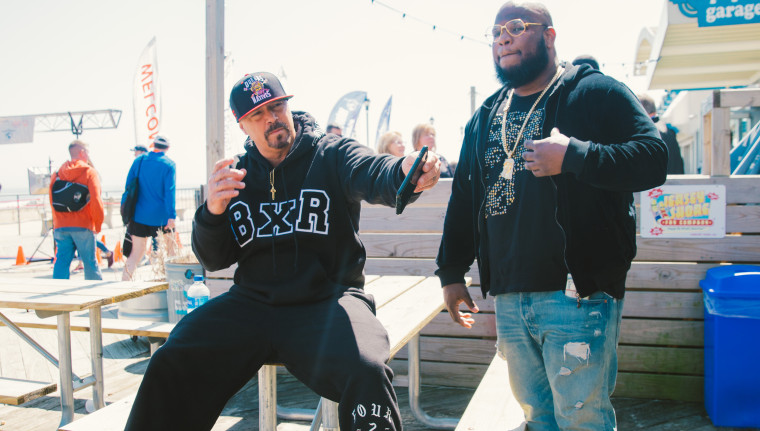 Meyhem Lauren & DJ Muggs conclude their visual EP, Members Only, with the video for "Blue Chinese." The accompanying track sounds like if Nas and Madvillain collaborated, as designer car alarms ring syncopated to Meyhem's classic flow and Muggs' signature grainy beat.
Members Only — which is out now via Soul Assassins — was created with binaural recordings of similarly opulent rides. Sampling the automotive sounds of designer cars, Meyhem and Muggs' chemistry throughout in reminiscent of the Golden Age of hip-hop. Like Nas, both members hail from Queens, as Meyhem calls out the iconoclastic borough by name in "Blue Chinese" with a modern twist: "Fendi clothing splashed with FILA, that collab was kind of crazy / You'll probably see me sport it 'cause of course I'm always wavy / Queens thoroughbred, bread keep my borough fed."
Directed by Joshua Durham, the video for "Blue Chinese" is the last in a series for all the tracks on the Members Only EP; this time, Meyhem branches out from the isolated opulence of the previous videos to interact with his surrounding community. Perhaps this is due to his hometown shoutout in the track, but either way, it's a visualization of a rapper realizing his legacy.