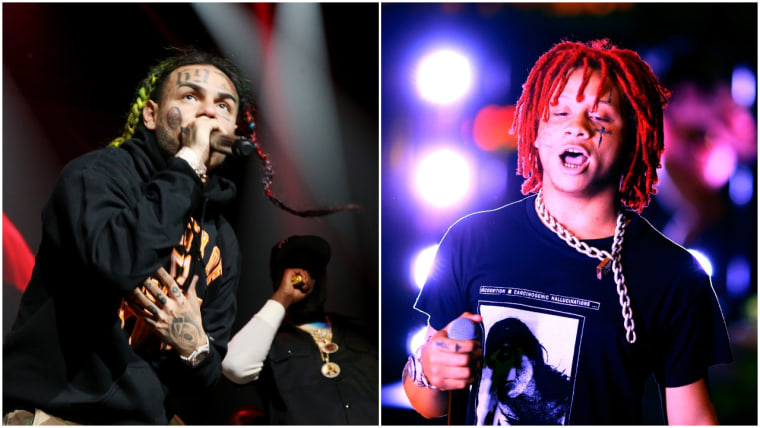 Daniel Hernandez, the rapper known as 6ix9ine, began his testimony on Tuesday in the federal racketeering trial against Anthony "Harv" Ellison and Aljermiah "Nuke" Mack. As he addressed the court as part of a reported plea deal with the government, 6ix9ine claimed that his rival Trippie Redd was at one point a member of a gang called the Five Nine Brims.
Reporter Matthew Russell, who was livetweeting the court proceedings on Tuesday afternoon, broke the news:
Trippie Redd was part of Five Nine Brims, Hernandez testifies.
"Did there come a time that Gummo was released on the Internet?"
Yes, it went viral. "Meaning, people shared it."
"I just put it up on YouTube and said, whatever happens, happens."

— Inner City Press (@innercitypress) September 17, 2019
6ix9ine himself admitted to being a member of the Nine Trey Bloods, and implicated Ellison and Mack. He accused the gang of being involved with "robberies, assaults, [and] drugs," and claimed that while he was not formally "initiated" into the gang, he was counted among its ranks thanks to his music's success. "I just had to keep making hits and giving financial support to the gang," 6ix9ine said.
6ix9ine faces up to 47 years in prison after pleading guilty to an assortment of federal charges, though his testimony may secure a reduced sentence. The FADER has reached out for comment from Trippie Redd.