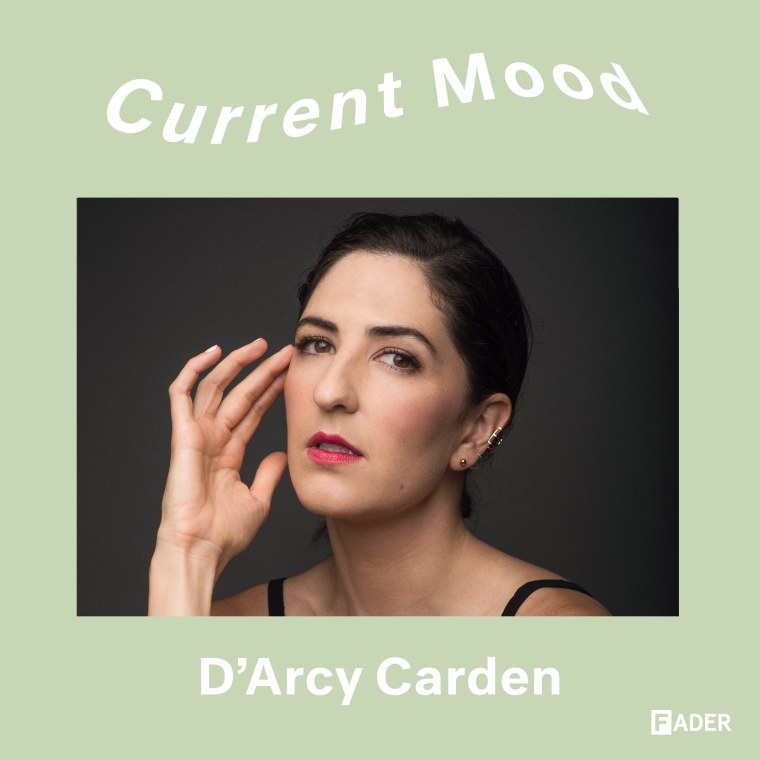 In our Current Mood series, we ask some of our favourite artists to curate a playlist according to a specific theme or mood of their choice. For Current Mood #023, The Good Place's D'Arcy Carden makes a playlist of heartbreak songs to listen to even when you're not heartbroken. Listen to past Current Mood playlists here.
In her role as omniscient, Siri-style AI Janet on NBC sci-fi comedy The Good Place, comedian and actor D'Arcy Carden has the tough job of developing a blank-canvas character that's endearing to a mass audience. But across three increasingly acclaimed seasons, she's managed to do exactly that: blankly-smiling oddball Janet has become a fan-favorite, Carden easily holding her own in scenes with established character actors like Ted Danson and Kristen Bell. Between Janet and Carden's scene-stealing roles on cultishly adored shows like Broad City and Barry, Carden is quickly becoming a recognisable face in comedy.
In honour of The Good Place's final season premiering later this month, Carden has put together a CURRENT MOOD playlist for The FADER titled Mazzy's Stars. Featuring everyone from SZA to Jenny Lewis to Aretha Franklin, it's a neat survey of some of history's best pop songs.
"This playlist is for when you are feeling a little dark and a little moody. You're not mad. You're not sad. You're dark and moody. You might cry, but you're not sure why, and it doesn't really matter. It's for when it's raining and grey, or maybe it just FEELS like it's rainy and grey," Carden tells The FADER of her playlist via email. "You only want to hear the voices of female singers in your ears. You want to drive around in your car and get lost in the hills. It's heartbreak music that feels good to listen to even when your heart isn't broken."
Watch D'Arcy Carden as Janet on season four of The Good Place, premiering September 26th on NBC.

Listen to The FADER's weekly playlist of songs you need in your life